What We Know About Hope Solo's Latest Arrest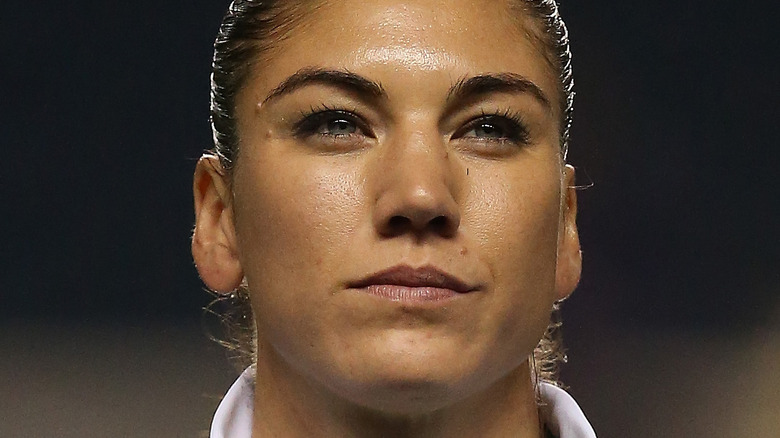 Jonathan Daniel/Getty Images
Hope Solo was considered by many as one of the great goalkeepers of all time. Per The New York Times, Solo was a member of the U.S. women's national team (USWNT) from 2000 to 2016, in which she won two gold medals in the Olympics. During her time with the team, she helped the Americans win the 2015 Women's World Cup. However, her stint with the national team came to a bitter end after United States Soccer terminated Solo's contract over offensive comments she made about the Swedish team following the U.S.'s defeat in the 2016 Olympics.
Since her termination, Solo has struggled playing professionally and made some eyebrow raising claims about her former teammates. In January 2021, she publicly accused the USWNT of being a privileged "mean girls club" on BBC's "The Player" Podcast. "When you grow up on the national team, there was a mean girls club," she said. "Most players have come from rich, white families. That is the culture of the United States women's national team. It is a very privileged, white culture."
Seeing that she could no longer play professionally, Solo went on to work as a commentator for BeIn Sports, but just as fans think she has turned a new leaf, the soccer star has gotten into trouble with the law.
Hope Solo was arrested in the presence of her children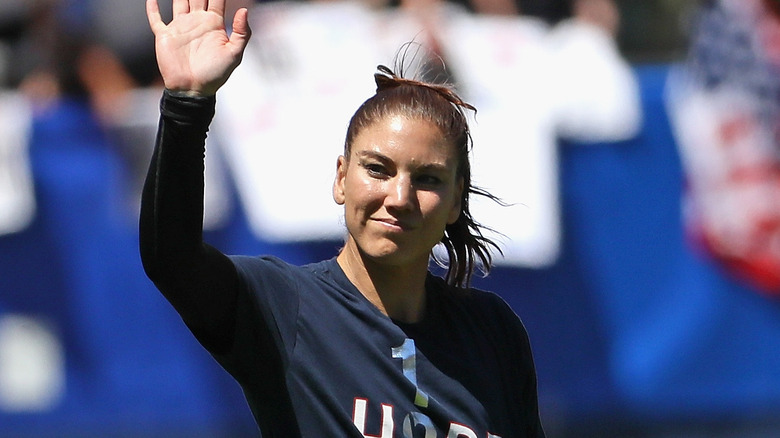 Jonathan Daniel/Getty Images
Hope Solo was arrested for a suspected DWI charge in North Carolina on March 31. Per TMZ, Solo was taken into custody in the parking lot of a Walmart in Winston-Salem, and also faced resisting arrest and misdemeanor child abuse charges. Police said her two children — whom she shares with former NFL player ​​Jerramy Stevens — were in the car with her when she was arrested. She was booked into Forsyth County jail for processing.
In response to the charges, Solo's lawyer Rich Nichols said in a statement that the "story is more sympathetic than the initial charges suggest, and that [Solo] looks forward to her opportunity to defend these charges."
This isn't the first time Solo has had a run-in with the law, either. She was previously arrested for domestic violence in June 2014 after getting into a physical altercation with her half-sister and nephew while inebriated. The charges were dropped in 2018, according to The Seattle Times. Solo was also suspended from the national team in 2015 after her husband was arrested while driving under the influence in the U.S. Soccer official team van, which she borrowed while in training camp, TMZ reported.