Drew Barrymore Is Making Some Major Changes To Her Talk Show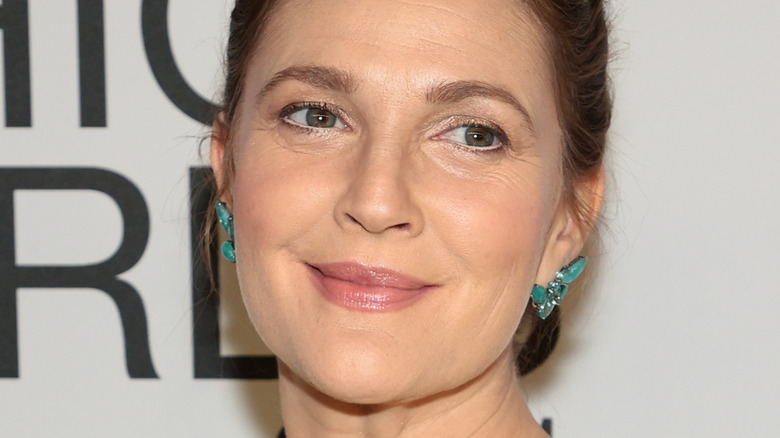 Dimitrios Kambouris/Getty Images
Congratulations are in order because Drew Barrymore's talk show was just renewed for another season! CBS made the announcement on Friday, April 1 that the show was renewed through 2023.
"The Drew Barrymore Show" premiered in September 2020. Despite the pandemic upending the lives of millions of people, Barrymore's show quickly found itself atop the daytime talk show food chain, per People. The show was also only one of two talk shows to continuously gain viewers with each passing year.
In a statement, Barrymore said she is honored and grateful for the renewal. "Our show wants to be a bright spot not a blind spot and we just want to make people feel good. And I thank all the people who helped us get here," she said. But while Barrymore says she is proud of what the talk show has become, she is ready for change. "I also want to take this show higher and continue to innovate and be a game-changer in the daytime space," she said. This is why, even though "The Drew Barrymore Show" is headed back to television screens for the next year, compared to what fans are used to, it will look different. 
The Drew Barrymore Show will be split into two episodes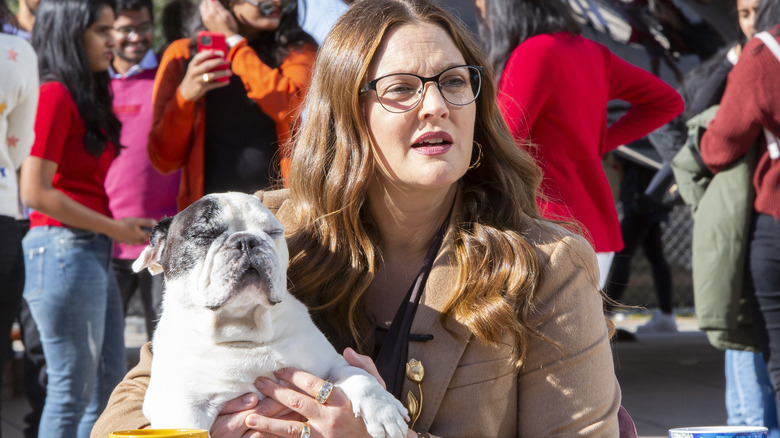 Barry Brecheisen/Getty Images
While fans will have "The Drew Barrymore Show" on screen for another year, this new season will undoubtedly look different. In her statement regarding the news, Barrymore said she wants to elevate the program — which is why the next season will see the formerly one-hour-long episode, now be split into two.
Explaining the change, CBS said the talk show will be filmed and sent to local stations as two episodes that can "seamlessly run together back-to-back or be split apart to air separately," per People. The reason for the change is to allow local CBS-owned stations to have local newscasts lead into the first half-hour episode of the talk show. From there, stations can air "The Drew Barrymore Show" back-to-back or save the second episode for another time. "Stations have a finite amount of shelf space, so we're evolving the syndication model to meet the needs of our partners," Steve LoCascio, the CBS Media Ventures president said, per The Hollywood Reporter.
Knowing the talk show pushes boundaries and uses innovative ideas, LoCascio said that Barrymore's talk show has been a force of nature bringing "a fresh, optimistic viewpoint to daytime television." And that's something Barrymore has set out to do since the beginning. Speaking to People in 2020 before the start of the show, Barrymore said this show is where she can be herself but also noted, "I still have to prove myself. And I love that."