Camilla Cabello Gives Her Unfiltered Thoughts About Body Acceptance Amid Paparazzi Attention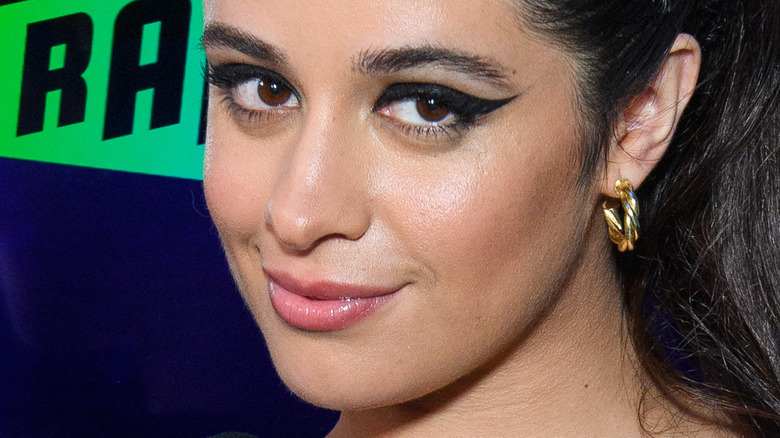 Joe Maher/Getty Images
Camila Cabello is one of the biggest stars in the music industry, and she's also one of the busiest, too. She's got a new hit out called "Bam Bam" with Ed Sheeran, but has also made headlines for her break up with Shawn Mendes. If that weren't enough, she also sold her $4.3 million mansion in L.A. back in December, according to People. Because things have been so busy for her, Cabello admits that she's had to take a step back from the limelight a few times. 
In an interview with Page Six back in 2021, Cabello said that she's gotten so caught up with her work that she's had to seek therapy. The chart-topper put it this way, "Before lockdown I was burnt out. I was living with a really high amount of anxiety. It was too much and it was not sustainable." She further added, "I felt like I was running with a broken leg but I wasn't really listening to how I felt" and noted, "I needed to give myself permission to ask for help — because I needed help. I needed therapy."
And while there's no doubt that Cabello is one celebrity who gets real when it comes to mental health and putting your own needs first, she also opened up about body acceptance amid all of the paparazzi attention that she gets. And what she has to say about it has really hit home for a lot of people.
Camila Cabello felt 'self conscious' at the beach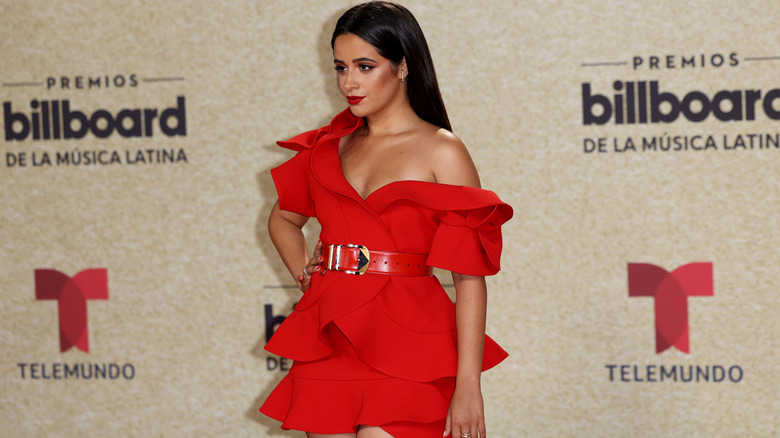 Rodrigo Varela/Getty Images
There's no doubt that Camilla Cabello gets as much attention for all the things she wears and the places she goes. In early April, Cabello was photographed at the beach in a small bikini, per the Daily Mail. The outlet also pointed out her beach day happened just after her ex Shawn Mendes released a song that is supposedly about her. This has prompted Cabello to share some poignant thoughts on the matter on Instagram. 
Cabello wrote, "Today I got a new bikini ... and didn't eat anything too heavy before going into the OCEAN cause I knew it was gonna be basically a whole photoshoot." She revealed she "held my core so tight my abs hurt and didn't breathe" as she was "so self conscious of where the paps were the whole time." She went on to explain how women are praised for appearing "fit" and healthy" but questioned, "What is health if you are so fixated on what your body looks like that your mental health suffers and you can't enjoy your life ?" 
Of course, it didn't take long for her social media followers to respond. One fan said, "Beautiful message. I really feel the world is shifting towards this direction with all of us just wanting to be real. I'm sorry you have to go through that." Another wrote, "As real as it gets. Thank you for sharing this with the world!!"