Camila Cabello Finally Opens Up About Her Split From Shawn Mendes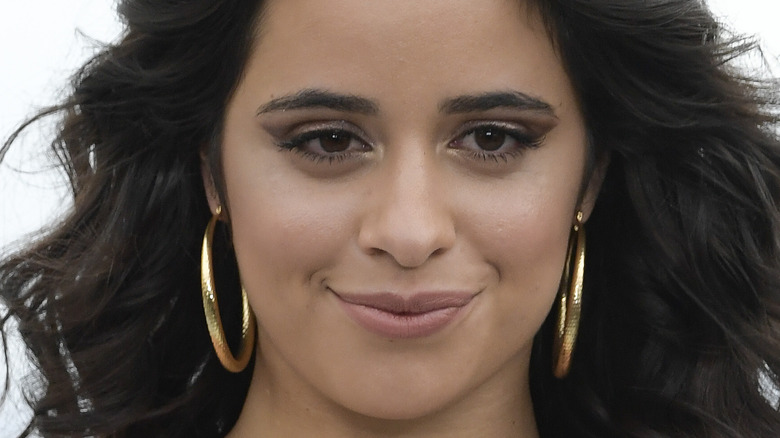 Kristy Sparow/Getty Images
Pop stars Camila Cabello and Shawn Mendes had possibly the most public-yet-private relationship and breakup in recent Hollywood history. Cabello and Mendes were first friends and collaborators for a long time before they became the ultimate music power couple. In 2015, they released the song "I Know What You Did Last Summer" together, and fans began to question if the pair was more than just friends because of their passion and apparent connection on the track.
After a few more years of friendship and flirtation, Cabello and Mendes officially announced that they were dating in 2019. And when the couple collaborated on the 2019 song "Señorita," the track shot up to the #1 spot on the Billboard Hot 100. But these songs were really all the peaks the public got into their romance; both Cabello and Mendes were decidedly private about their relationship.
To the dismay of "Shamila" shippers, Cabello and Mendes released joint statements announcing their breakup on social media back in November 2021 after two years of dating. This split shocked fans because, before the announcement happened, there were actually rumors swirling that Cabello and Mendes were getting engaged. In the months after the split, Cabello sold the house that she had bought around the time the couple got together and took a break from all social media. Now, Cabello is returning to the music scene and opening up about its source material: her heartbreak.
Camila Cabello is healing through her music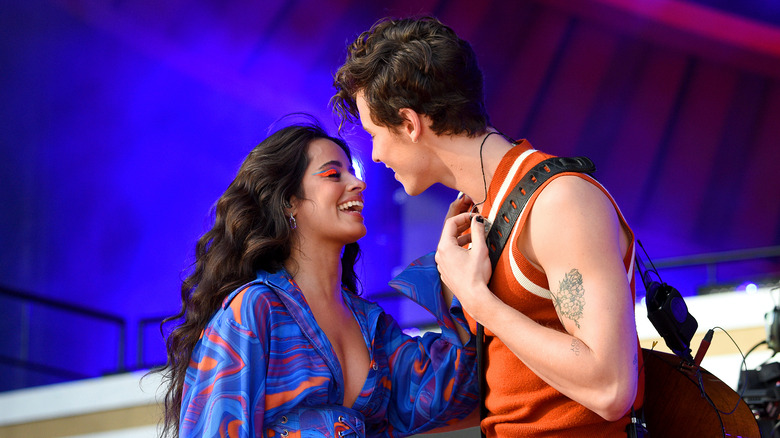 Kevin Mazur/Getty Images
Camila Cabello's latest single "Bam Bam," featuring Ed Sheeran, was released on March 4 and is heavily suspected to have lyrics that pertain directly to her former boyfriend, Shawn Mendes. In an interview on "New Music Daily Radio with Zane Lowe," Cabello confirmed that she has been channeling her hurt and heartache into her craft. She also opened up about going to therapy and how that has really helped her mental state amongst all the craziness both before and after the breakup.
"I feel the most balanced ... and have the least mental suffering that I've had," Cabello ensured. And it seems that Cabello does not harbor any ill will toward the "Wonder" singer. "I love Shawn, and I feel like there is literally nothing but love for him," she said. She also looked at things in a reflective, thoughtful way. "As I get older, the priorities shift," Cabello explained. "And I feel like that was that way for both of us. Because we both started so young too, it's like we're really learning how to be healthy adults."
But now that that chapter of her life is now closed, what's next for the pop star? Well, other than the new music that she is going to be releasing soon, Cabello confirmed that her "focus is on being a well-rounded person."