The Real Reason Shailene Woodley Started Eating Clay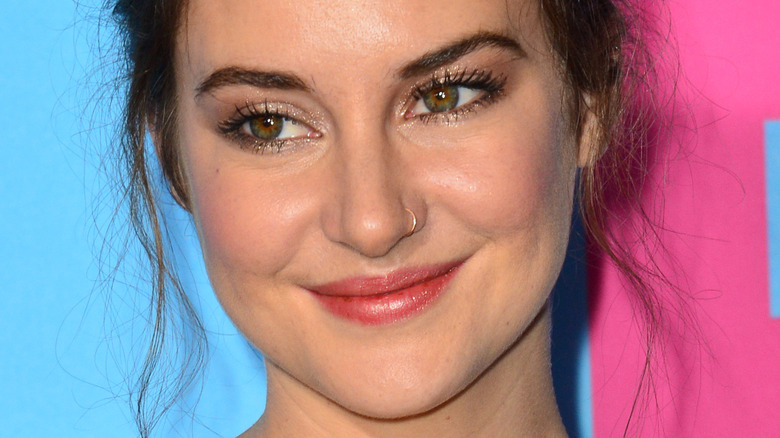 Featureflash Photo Agency/Shutterstock
Plenty of people have things they like to do to make themselves both look and feel better, whether that's getting in regular exercise or using a favorite face wash. The same goes for celebrities. Of course, when the rich and famous indulge in spa treatments and trendy remedies, they sometimes opt for arguably bizarre beauty routines and health-related habits that you might not have heard of before.
For instance, after Tamera Mowry-Housley gave birth, it was suggested that her twin sister, Tia Mowry-Hardrict, consume some of the placenta that had been turned into pills, according to Chatelaine. Alcohol was also suggested to help the pills go down easier, FYI. Gwyneth Paltrow has had cupping done, which has a long history of use by various cultures for things like helping immunity, certain kinds of pain, skin conditions, migraines, and more, per Harvard Health Publishing. That's not to mention the freaky-sounding vampire facial, which involves blood as the name suggests ,and is actually something that Kim Kardashian regrets getting done, according to Allure.
As for Shailene Woodley, Chatelaine notes that she does oil pulling, which involves using oil like sesame or coconut in the way you would a mouthwash in order to make your teeth nice and white, and your mouth nice and fresh. Granted, that's not the only supposedly healthy habit that Woodley has made a part of her routine. Of course, her other body-boosting tidbit might leave you somewhat surprised and curious considering the fact that she eats — yes, eats — clay.
Shailene Woodley gets a 'negative charge' from clay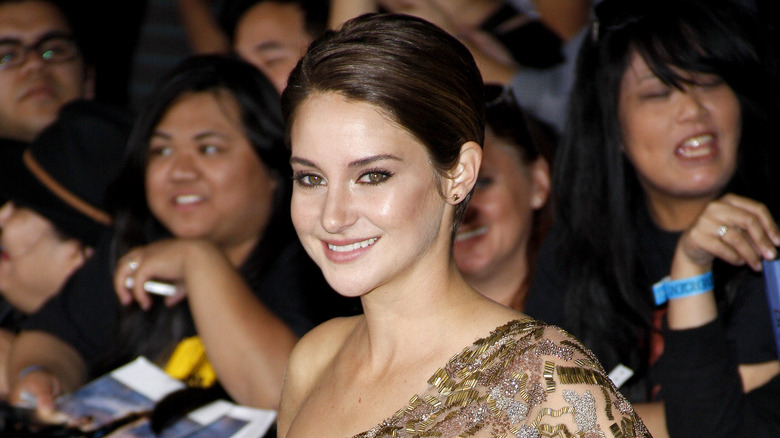 Tinseltown/Shutterstock
Shailene Woodley is definitely not a one-dimensional kind of star. She made that clear in 2012 when she opened up to WWD about the two seemingly contrasting sides of who she is and what she does — first, as someone away from the spotlight, and secondly, as someone who works in the entertainment industry. She explained, "I think there are ways to bridge gaps between my two worlds: My wild, muddy-all-the-time, no-makeup, no-shoes world, and this world, which is high heels and fancy clothes."
Woodley's wild ways are perhaps why she's willing to eat clay. While that might not necessarily sound like a healthy thing to do, in 2014, the star told Into the Gloss, "I've discovered that clay is great for you because your body doesn't absorb it, and it apparently provides a negative charge, so it bonds to negative isotopes."
Is that true and how would it affect the body? Another health habit that's been around for ages, dirt and clay may provide the body with minerals, according to ABC News. Beyond that, ABC News medical contributor, Dr. David L. Katz, who is a nutrition expert from the Yale School of Medicine, noted that "it is possible that the binding effect of clay would cause it to absorb toxins." As for the taste, Ruth Anne T. Joiner, who actually craved clay while she was pregnant, said, "The good stuff is real smooth ... It's just like a piece of candy." Yum?
Shailene Woodley's faith in energy goes beyond clay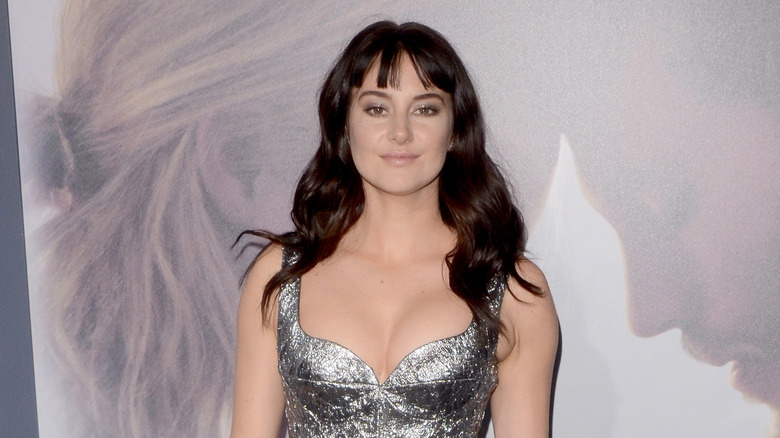 Kathy Hutchins/Shutterstock
Finding out that Shailene Woodley eats clay due to its apparent negative charge and the supposed resulting effect on isotopes in the body totally makes sense when you find out that she puts a certain amount of faith in the energy that makes humans part of who and what they are.
The star made that clear when she talked to Time in 2014 about what she believes when it comes to the potential existence of life after death. She explained, "I believe in energy, and I believe that we all come from the earth and we all come back to the earth." Beyond that, Woodley went on to say that when it comes to "what happens spiritually or mentally or emotionally" to us after we die, well, she admitted, "I have no idea." Fair enough!
Granted, the fact that Woodley believes in some sort of afterlife — in one way or another — is something that a fair share of other people also believe in. Apparently, 75% of people in the U.S. admit to believing in some sort of heaven, according to Pew Research Center. At the same time, 62% believe in some sort of hell, while 7% believe in an afterlife that is something other than heaven or hell. As for those who think that there's no such thing as an afterlife at all, that number sits at 17%. But what do they think about eating clay?