Ariana Fans Aren't Holding Back After Her Grammys Loss To Olivia Rodrigo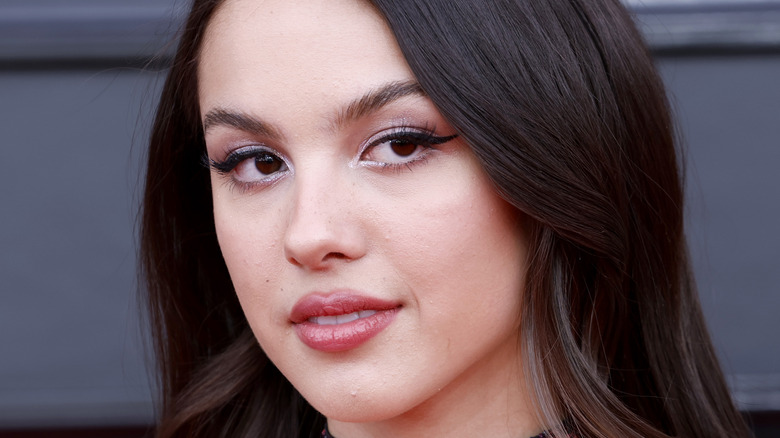 Frazer Harrison/Getty Images
Olivia Rodrigo's 2022 Grammys night has been memorable to say the least. The singer, who has taken the world by storm since dropping her debut album "Sour" in 2021, nabbed six nominations, including the big four: Best New Artist, Record of the Year, Song of the Year, and Album of the Year. Before the broadcast even began, she'd already won the Grammy for Best Pop Solo Performance. In that category, she was up against some of the biggest names in music today: Ariana Grande, Billie Eilish, Justin Bieber, and Brandi Carlile. None of them were a match for Rodrigo's "Drivers License," though.
Rodrigo also performed her Grammy-winning song "Drivers License" at the top of the ceremony, showing viewers exactly why her Grammy was well-earned. However, when she won the Grammy for Best Pop Vocal Album for "Sour," beating out Grande again, the "Positions" singer's fans were none too happy to see their fave lose.
Arianators say Ariana Grande has better vocals than Olivia Rodrigo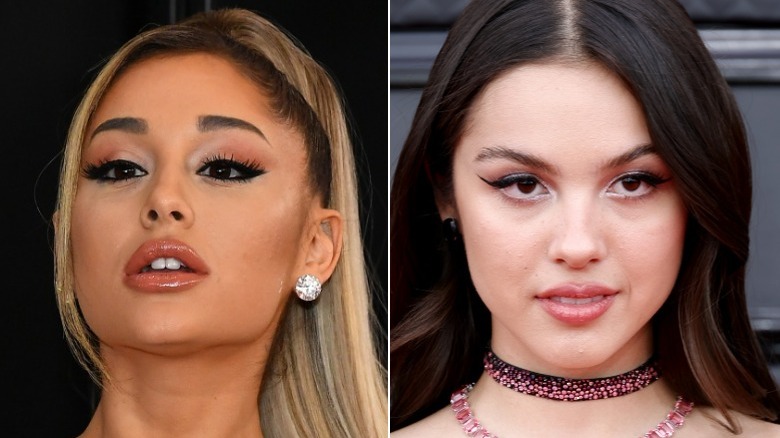 Frazer Harrison & Amy Sussman/Getty
Ariana Grande, who didn't make an appearance at the ceremony, earned two nominations at this year's Grammys, losing both to Olivia Rodrigo. But while Rodrigo's fans were happy to cheer her on over social media, Grande's fans were quick to fire back with their own thoughts on the results.
One fan blatantly wrote that the show is "rigged," asking how both Grande and Doja Cat lost out to Rodrigo, while another wrote that the Grammys are all politics, adding that Grande deserved the win. One of Grande's fans flat out wrote, "Ariana was robbed." Quite a few of Grande's fans got a bit nasty, telling the Recording Academy that for a category about vocals, they gave the award to the wrong winner. One wrote, "You could remove the word 'Vocal' in the Best Pop Vocal Album category, because you don't take it into consideration, choosing 'Sour' over great vocally amazing albums like 'Positions' and 'Happier Than Ever.'"
But Rodrigo's fans were there to defend her, showing the "Drivers License" singer their support. One took an opportunity to scold those who were complaining, writing, "omgggg y'all are acting like sour hasn't been one the not only best album but DEBUT album of this whole year. Congratulations Olivia you slayed," with another adding that they're "so proud."