The Weeknd's Potential Name Change Goes Back To His Roots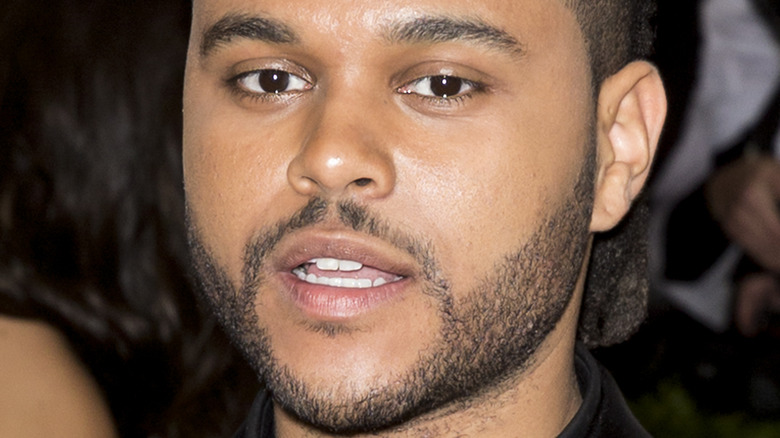 Ovidiu Hrubaru/Shutterstock
Music superstar The Weeknd is among a select few entertainers who are largely known by their stage name, rather than their given names, much like Lady Gaga, Doja Cat, Cardi B, and Machine Gun Kelly. And the story of how he got his name is just as interesting as the name itself. 
In 2013, the "Save Your Tears" singer participated in a Reddit AMA (Ask Me Anything), where he revealed that he chose the name after he left home "one weekend" and never returned, adding that he almost used the title for his album "House of Balloons." But instead, he "tried it as a stage name. It sounded cool. I took out the 'e' because there was already a Canadian band named The Weekend."
With his chart-topping success for songs like "I Can't Feel My Face," "Blinding Lights," and "Starboy," the Canadian crooner has since learned to differentiate between his stage persona and his real self. "It's become very clear that Abel is someone I go home to every night. And The Weeknd is someone I go to work as," he told GQ in 2021. Although he was born in Scarborough, Ontario as "Abel Tesfaye," he's now considering changing how he's referred to in public. The Weeknd tweeted that he's considering dropping his stage name and following the legacy of Madonna, Cher, and Prince. 
The Weeknd might become the artist formerly known as The Weeknd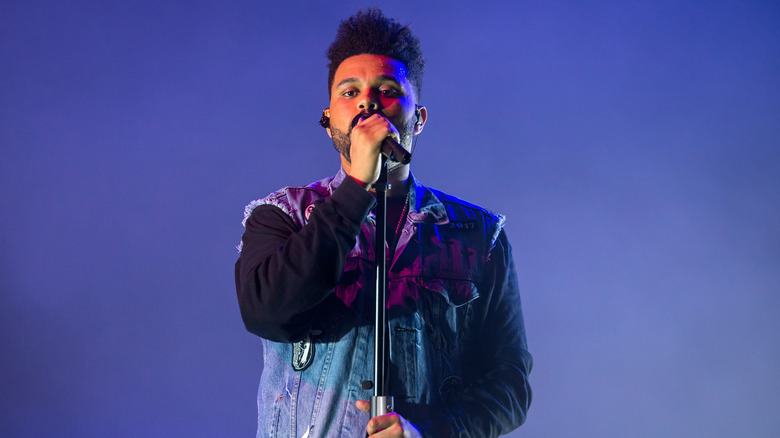 Christian Bertrand/Shutterstock
If you're a big fan of that viral, "Ladies and gentlemen, The Weeknd!" Daniel Craig "SNL" clip, it might be time to switch it up, because the "Take My Breath" singer might be in for a name change à la Kanye "Ye" West. On April 3, The Weeknd tweeted, "You guys are hilarious. I feel like i should change my stage name to ABEL at this point lol," before adding, "Maybe pull a YE and just legally change my name to ABEL. no last name. Like Madonna or Cher or Prince. I don't know it seems like a lot." 
In October 2021, Ye's petition to legally change his name was approved, with NME reporting at the time that the "Jesus Walks" rapper wanted the new name because, "I believe 'ye' is the most commonly used word in the Bible."
As for Abel, we're actually kind of feeling this update to his stage name! He felt it out for a bit too, tweeting, "ABEL formally known as The Weeknd ?" before correcting his spelling. Even sultry singer-pianist John Legend got in on it, replying that, "ABEL is dope." Abel then replied to the "All Of Me" crooner, noting how tempted he was to try it out. Ladies and gentlemen ... ABEL!