Wolf Van Halen Reveals How He Truly Feels About Losing His Grammy Category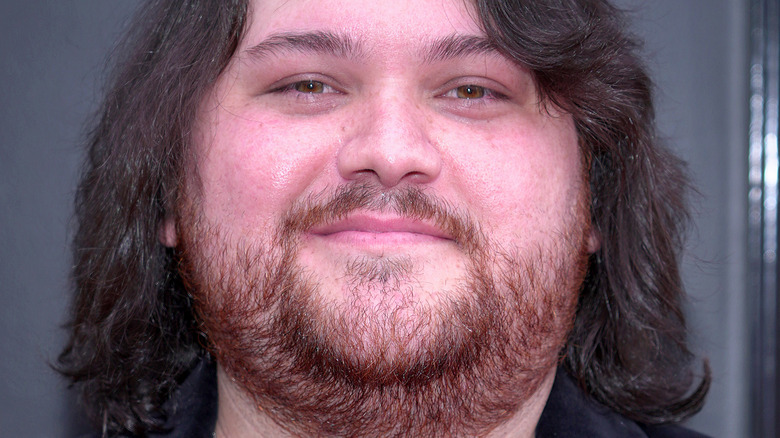 Kevin Mazur/Getty Images
If you haven't yet heard of Wolf Van Halen, you might recognize his name. His father is none other than famous musician, Eddie Van Halen, who founded the rock band Van Halen. Wolf clearly followed in his father's footsteps with his own rock band, Mammoth WVH. Following Eddie's tragic death in 2020 from a stroke, Wolf released "Distance" in his honor. The guitar player delved into the meaning behind the song in a November 2021 Instagram post.
Wolf explained that "Distance" is "a special song for two very important reasons." The first is that it's "a song commemorating my Pop and our bond," while the second reason is that it was "the very first Mammoth release." He added, "It marks the beginning of a new chapter in my life in more ways than one." At the end of the post, the "Don't Back Down" artist addressed his father directly: "I hope you're watching and I hope you're still proud, Pop. I love and miss you more than you could ever know."
In a July 2021 interview with Louder Sound, Wolf shared how his father influenced his passion for music. "It often began with my dad showing me something, and from there I would take it and develop my own style," he stated. Wolf has definitely inherited his father's talent, which was recognized with a nomination for Best Rock Song at the 2022 Grammys. Sadly, Wolf did not win the award — but he is not letting it hold him back.
Wolf Van Halen is 'ok' with not winning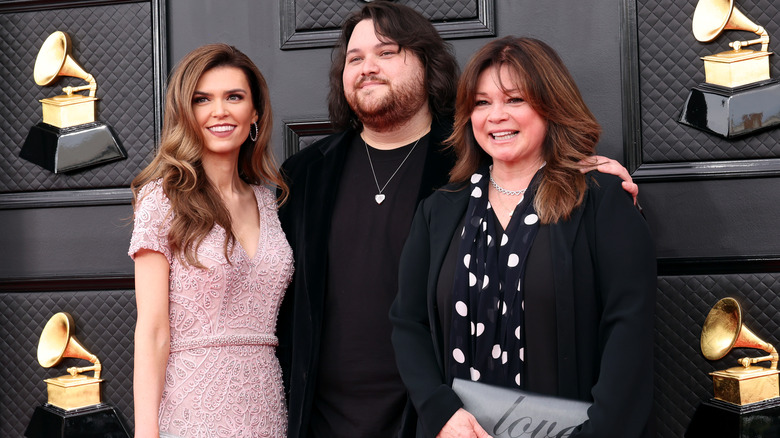 Amy Sussman/Getty Images
Wolf Van Halen is clearly not a sore loser. On April 4, he took to Instagram to share his thoughts and feelings about losing the Grammy for Best Rock Song to the Foo Fighters, revealing his super resilient and optimistic character. "We came, we saw, but we did NOT conquer and that's ok!" he began. Instead, he chose to focus on the bright side, which was getting "to have a wonderful night with the two most important women in my world." He called his nomination an "honor" and expressed his disbelief for even making it to the Grammys. The "Mammoth" artist then pointed out that his legendary father, Eddie Van Halen, also lost his first nomination. At the end of his caption, he penned, "Who knows what the future holds. All I know is I'm feeling pretty damn grateful."
The guitar player attended the ceremony with his girlfriend, Andraia Allsop, and his mother, actor Valerie Bertinelli. Following Wolf's post, Bertinelli wrote a message of her own on her Instagram Stories, per TODAY. She told her followers that "all of us who are here with Wolfie" were "more disappointed than he is." Bertinelli added, "He truly is just grateful to be nominated and to be recognized. I'm so proud of him." In an Instagram post from April 4, Bertinelli shared several photos and clips from the event and expressed her gratitude. "Thank you for supporting my boy and our family!" she wrote.