Why Hailey Bieber Is Telling Everyone To Leave Her Alone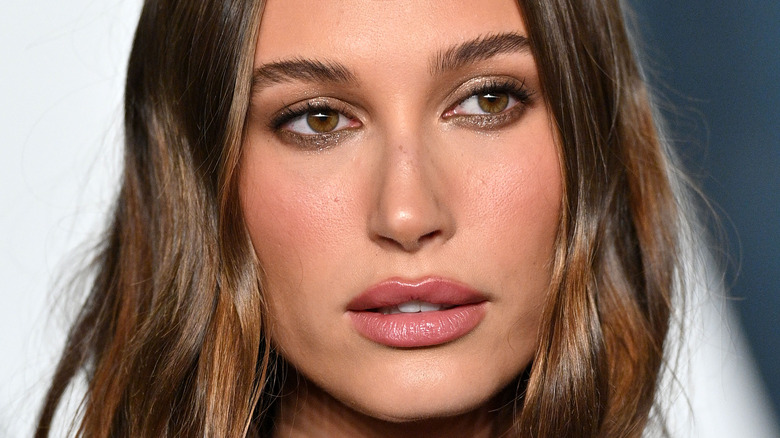 Lionel Hahn/Getty Images
Hailey Bieber might appear as though she's got it all. After all, she comes from a well-connected Hollywood family and is married to one of the biggest pop stars in the world, Justin Bieber. But tragic details about the model's life show that she's dealt with her fair share of struggles, too. In March, it was reported that she suffered a medical crisis: a blood clot in the brain. While there was some speculation that her emergency hospitalization was COVID-19 related, Hailey cleared up all of the reports on her Instagram Story. She said (via Today): "I was sitting at breakfast with my husband when I started having stroke like symptoms and was taken to the hospital. They found I had suffered a very small blood clot to my brain, which caused a small lack of oxygen, but my body had passed it on its own."
In addition to her health scare, Hailey has also had her fair share of ups and downs with her husband Justin. The chart-topper even had reservations about beginning their romance. "What if Hailey ends up being the girl I'm gonna marry, right?" he mused to GQ back in 2016. "If I damage her, then it's always gonna be damaged." And while Hailey's health scare has certainly changed her relationship with Justin, it hasn't changed her relationship with everyone else. In fact, the model is now asking for people to stop speculating about one specific part of her health. 
Hailey Baldwin is tired of everyone asking her the same question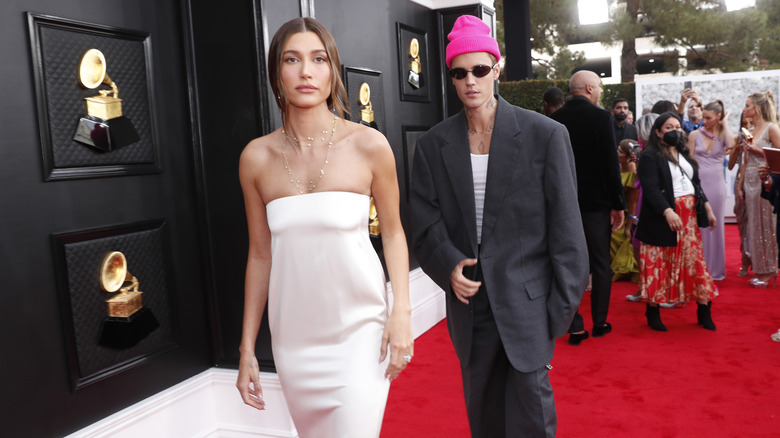 Johnny Nunez/Getty Images
With everything going on in her life, Hailey Bieber is tired of the one question that people keep on asking: the state of what is going on in her womb. On April 4, Hailey took to her Instagram account to comment on a Radar Online headline that said, "FANS ARE CONVINCED HAILEY BIEBER IS PREGNANT AFTER SHE WALKS GRAMMYS RED CARPET IN FLOWING GOWN WITH HUSBAND JUSTIN BIEBER." Hailey swiftly and bluntly responded to the post by commenting, "I'm not pregnant leave me alone." 
Fans have been speculating about the Biebers beginning a family for a while now. However, on February 1, Hailey made it pretty clear that starting a family just isn't in the cards right now. "I think ideally in the next couple of years we would try. But there's a reason they call it try, right?" she told The Wall Street Journal. "You don't know how long that process is ever going to take. Definitely no kids this year; that would be a little bit hectic, I think." Interestingly enough, Justin did say in his 2020 documentary "Justin Bieber: Our World," that he wanted to "squish out a nugget" by the end of 2021 with his wife, per People, to which Hailey responded with, "We shall see." Clearly, Hailey is not ready to fast-track any of the couple's family plans just yet.