Gal Gadot Hits Back At Wonder Woman Body Shamers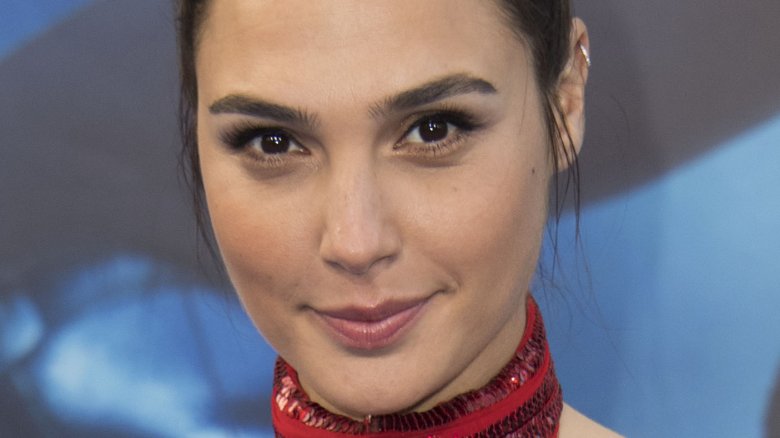 Getty Images
Gal Gadot has no time for body shamers. 
The Wonder Woman star responded to critics in the latest issue of Rolling Stone magazine, which will hit shelves on Friday, Aug. 25, 2017. Most notably, she addressed those who have argued that the title role should have been played by someone, well, disproportionately busty.
"I told them, 'Listen, if you want to be for real, then the Amazons, they had only one boob. Exactly one boob,'" she schooled critics on the character's origins. "'So, what are you talking about here? Me having small boobs and small a**? That will make all the difference.'"
More importantly, Gadot noted that she and director Patty Jenkins saw the film as an opportunity to shed new light on the superheroine. "I didn't want to play the cold-hearted warrior," Gadot explained. "We didn't want to fall into the clichés." 
And the unique take certainly paid off. So far, the film has made an astounding $800 million internationally, making it the fifth highest-grossing movie of 2017. "It just shows that the world was ready for a female-driven action movie," Gadot added. Indeed!
The breakout star is set to appear in the upcoming Justice League movie. And as it turns out, Gadot was actually pregnant with her second child at the time of filming. "We cut open the costume and had this green screen on my stomach," she revealed, while explaining the film magic used to hide her growing baby bump. "It was funny as hell — Wonder Woman with a bump."
As Nicki Swift previously reported, Gadot gave birth to her daughter, Maya, in March 2017. The actress sweetly announced the happy news on Instagram by posting a photo with her husband, Yaron Versano, and their older child, 5-year-old Alma. "And then we were four," the 32-year-old wrote. "She is here, Maya. I feel so complete blessed and thankful for all the Wonders in my life #family #newborn #grateful."
The highly anticipated Justice League movie is set to hit theaters on Nov. 17, 2017.