Jill Duggar Debuts Bold New Look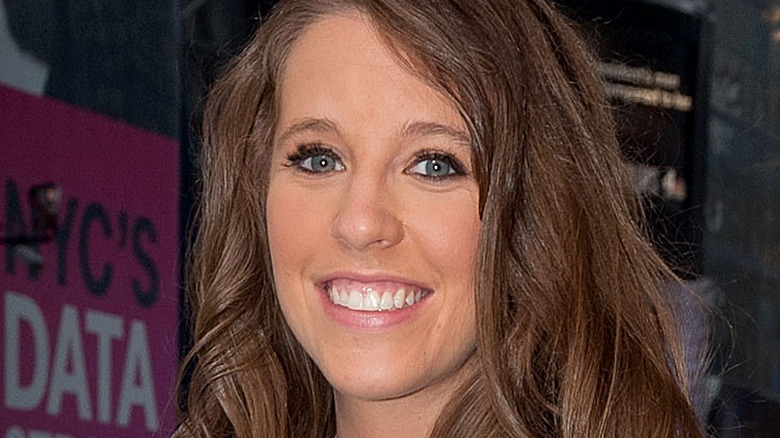 D Dipasupil/Getty Images
Fans have witnessed Jill Duggar undergo a transformation since her first days on "19 Kids and Counting." In 2020, Jill surprised not only viewers, but her family when she and husband Derick Dillard stepped away from her spin-off reality series "Counting On." She recalled to People at the time, "It didn't go over very well with anyone." The couple wanted more autonomy over their lives. "Our control to choose what jobs we were allowed to accept and even where we were allowed to live was taken away from us," Jill said while discussing her family's power.
Leading up to her official departure from the Duggar reality series, Jill started to dabble in activities that were disapproved of by her family. She was spotted having an alcoholic drink while out on a date night with Derick. Jill had finally grown confident in her own decisions. "I think we've grown a lot as a couple, and I'm okay with people not being okay with it," she told People in 2020.
A few years earlier, in 2017, Jill made her first foray into a more risqué approach to fashion (at least by her family's strict standards). After discussing it with Derick, the TLC star got her nose pierced. By 2020, she started experimenting with not wearing skirts and dresses all the time. "I felt like I could be modest and wear pants," Jill said in a fan Q&A on YouTube. Not long after, she made her boldest style change.
Jill Duggar's platinum blond hair
On April 5, Jill Duggar gave fans a behind-the-scenes look as she headed to the salon to get her hair dyed. On her Instagram Stories, Jill posted a snap with foil in her hair as her hairstylist, Michelle, worked on the new look. The "Counting On" alum then posted a "Before" shot of her hair flowing over the stylist's chair. In the next pic, Jill showed off her new platinum blond locks. Jill offered fans an eyeful of her bright blond look with another photo on her Instagram Stories (pictured above) as she posed in the salon with a giant smile across her face. She sported a striped maternity dress, and her long blond hair cascaded down her shoulders.
That, of course, was not the natural brunette's first venture into color change. The first time Jill took the blond plunge was in November 2021. She excitedly updated fans on Instagram. "So...I did a thing today," Jill wrote in the caption, sharing a link to the Dillard Family blog. "So, today I dyed my hair for the first time ever," the TLC star wrote in the blog, alongside a series of photos that showcased her light hair.
Before dyeing her hair for the first time, Jill took several inches off her traditionally long locks out of necessity. "I got my hair cut because my hair was so heavy and was giving me headaches," she told fans in a September 2020 YouTube video. Hopefully Jill doesn't get any headaches this time!