Jim Carrey Seemingly Threw Shade At Will Smith With An Eyebrow-Raising Slap Joke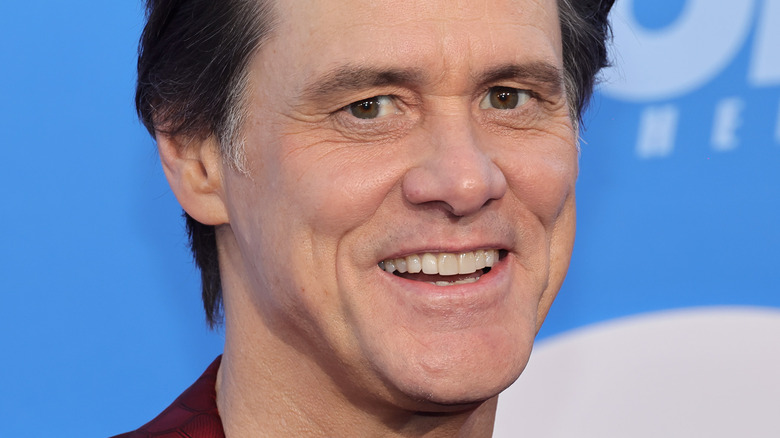 Kevin Winter/Getty Images
It appears as if everyone has an opinion on the debacle between Will Smith and Chris Rock at the 94th annual Academy Awards. The shocking moment — dubbed "the slap heard around the world" — came after Rock made a joke referencing Jada Pinkett Smith's shaved head. "Jada, I love you. 'G.I. Jane 2,' can't wait to see it," Rock quipped. In response, Smith walked onto the stage and slapped Rock, before returning to his seat. Opinions on the altercation are split — some support Smith, while others have praised Rock for maintaining his composure.
Legendary comedian Jim Carrey has been very vocal about the unfortunate incident. Carrey — who rose to comedic glory in the '80s — slammed Smith and the Academy following the altercation. During an interview with "CBS Mornings," Carrey said he was "sickened," by the slap and the events that followed. "I felt like Hollywood is just spineless en masse. It just really felt like: 'Oh, this is really a clear indication that we're not the cool club anymore," he told the outlet.
Now, the "Ace Ventura" comic is taking another jab at Smith and is not holding back.
Jim Carrey takes a comedic jab at Will Smith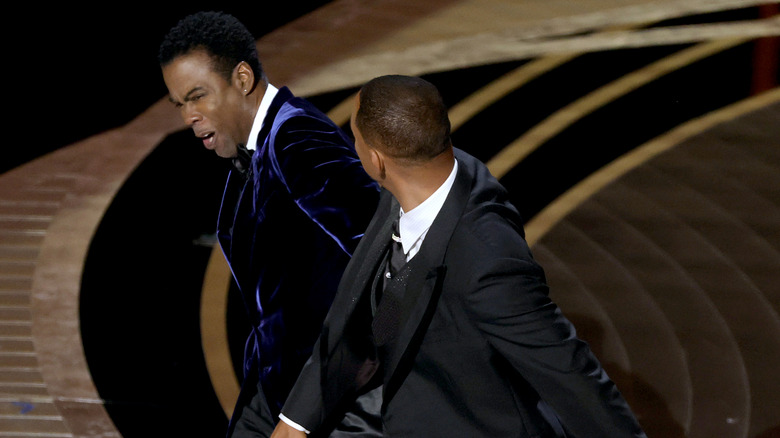 Neilson Barnard/Getty Images
Jim Carrey is undoubtedly one of the world's most recognized comedians. Carrey — whose career spans over three decades — recently announced he was taking a break from Hollywood, but used the moment to throw shade at Will Smith. While at the Los Angeles premiere for the film "Sonic the Hedgehog 2," Carrey made the shocking revelation that he would be stepping away from acting once his promotional duties for the animated sequel end.
"I gotta get out of here before I slap someone," Carrey said to Entertainment Tonight. "Honestly, I feel like there's so many things, because I've been so busy for so long, important things that I've ignored." Carrey's jab at Smith makes sense, as the Toronto-born entertainer has had a storied career as a standup comic.
Fans of Carrey, who are wondering about his post-acting plans, will have to wait for another announcement. However, Carrey has already begun to venture into other creative outlets. He published his first children's book, "How Roland Rolls," in 2013. Carrey also earned his first New York Times bestseller with the 2020 memoir, "Memoirs and Misinformation," co-written by Dana Vachon.