David Foster And Katharine McPhee Get Candid About Their First Child Together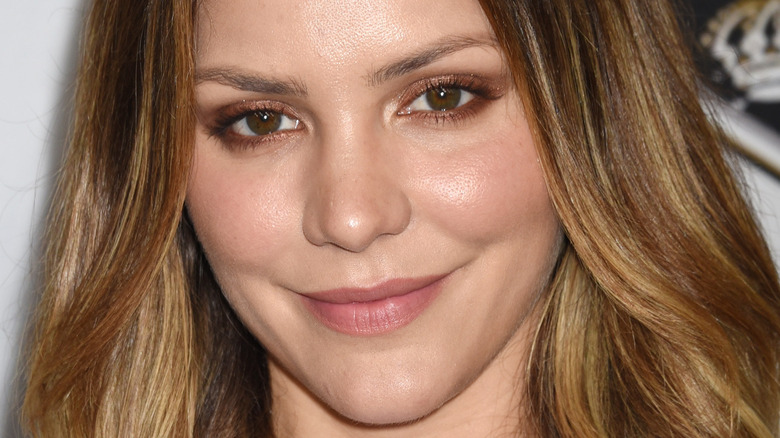 Ga Fullner/Shutterstock
Katharine McPhee and David Foster experienced plenty of ups and downs in their romantic lives before finding each other. The "American Idol" runner-up married producer Nick Cokas in February 2008 at the age of 23, but McPhee's marriage ended in controversy. In October 2013, she was spotted kissing Michael Morris, with whom she worked on "Smash" and who was also married. McPhee filed for divorce from Cokas a few months later, explaining in a May 2014 statement shared with People that the couple had been separated for about a year. 
Shortly after filing the paperwork, McPhee began dating "Scorpion" co-star Elyes Gabel, a relationship that lasted about two years before they called it quits in July 2016, Us Weekly reported. She found love again in the fall 2017, when McPhee was first linked to David Foster, who is 35 years her senior, according to Entertainment Tonight. After becoming engaged during an Europe trip in 2018, McPhee and Foster tied the knot in London in June 2019, she announced on Instagram.
The music producer and executive had been married four times before meeting McPhee, including to Linda Thompson and Yolanda Hadid. Foster and the mother of Gigi and Bella Hadid finalized their divorce in May 2017, according to RadarOnline, around the same time he became involved with McPhee. Foster and McPhee haven't looked back. They started a family in February 2021, when they welcomed their son Rennie, an experience that changed both of their lives
Katharine McPhee and David Foster are having a blast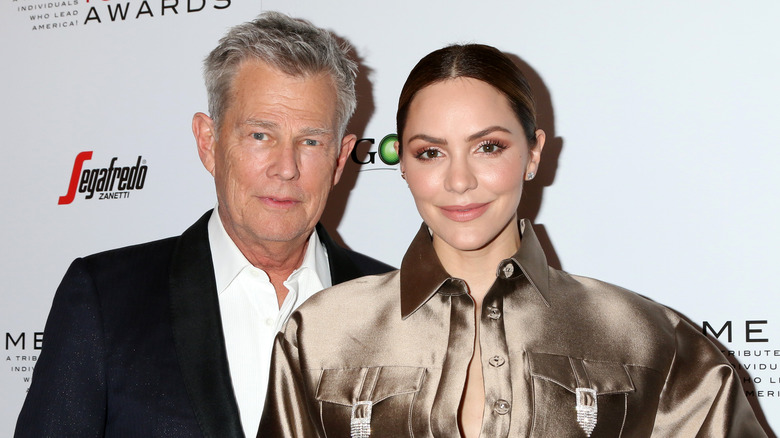 Kathy Hutchins/Shutterstock
Parenthood is no walk in the park, but Katharine McPhee and David Foster wouldn't have it any other way. The year they've spent raising Rennie has been among the best of their shared life, they told Entertainment Tonight in an April 6 report. "She's a fantastic mother," Foster said. "An amazing mother, and we are having the best time." While Foster has raised five daughters from previous marriages, all of whom are now adults, The U.S. Sun noted, McPhee is a first-time mom. "Having so much fun, it's just great being a mom. I love it, absolutely."
It's not all flowers and roses, McPhee admitted. As musicians, the parents have to travel extensively with Rennie, which takes a toll. But McPhee understands this stage goes by fast. "It's just so precious because it's just a moment in time that is not going to last forever, so, in my perspective I just cherish," she added. Foster shared that McPhee is a strict mother. "She let him cry for three hours," he laughed. McPhee didn't disagree. "You know, tough love. Tough love."
McPhee has previously opened up about the mental struggles she went through during pregnancy, particularly in handling the myriad ways her body changed. "I was losing control and reverting to my old disordered self," she told Katherine Schwarzenegger (via People). McPhee suffered from eating disorders in adolescence and early adulthood, for which she received treatment in the mid-2000s, she told People.
If you are struggling with an eating disorder, or know someone who is, help is available. Visit the National Eating Disorders Association website or contact NEDA's Live Helpline at 1-800-931-2237. You can also receive 24/7 Crisis Support via text (send NEDA to 741-741).