Chester Bennington's Ex-Wife Samantha Bashes His Private Funeral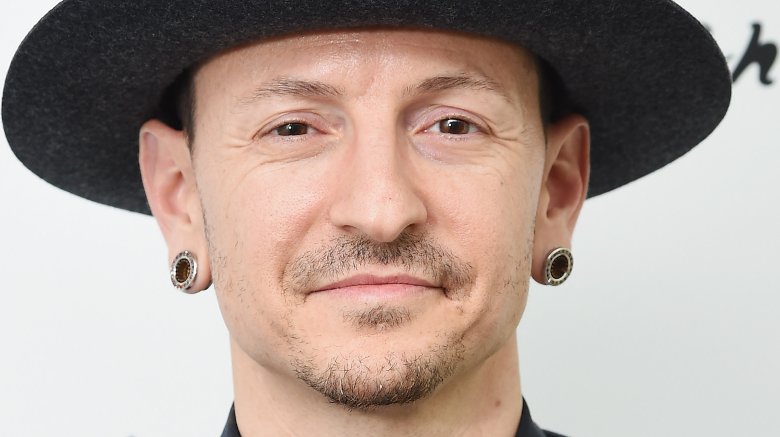 Getty Images
The Linkin Park singer's ex-wife had a serious issue with the late singer's funeral service.
On Wednesday, Aug. 23, 2017, Samantha Bennington, who was married to Chester from 1996 to 2005, took to Facebook to bash her ex-husband's recent Aug. 22nd funeral, claiming that it reduced his life "into only 12 years."
"Never mentioning a man who grew up from a little boy and loved many things, becoming a rock star was just one thing!" Samantha, who shares son Draven with the singer, wrote in a lengthy post. "Why did the program look like a cheap happy hour menu?! I'm so disgusted on so many levels! Their [sic] were many friends & family that should have been there but when you turn a funeral into reducing someone's life into only 12 years that's what you get!"
Samantha went on to criticize Chester's widow Talinda Bentley, with whom Chester had three children—apparently upset that the "Numb" singer's funeral focused on the last years he spent with Talinda and not on her and her son's relationship with him. She also noted that neither her nor her son were able to speak at the service.
"You all forget the sacrifice my husband & I made financially & keeping peoples positions in place when we we were young and participate making LP even happen. Shame on you!! The truth on every level will come out," Samantha continued. "We haven't had the opportunity to honor his dad properly for his life time, & the lack of respect & honesty is just disgusting! We do not have a place to go or even any of his ashes!!!"
Samantha added, "I hope you like capitalizing on his death .. karma is real. I send you back all your energy to you a thousand time folds! Look in the mirror, I hope you like what you see. Business is business but I see Zero Love."
As Nicki Swift previously reported, Chester passed away on July 20. It was later reported that his death was a suicide by hanging. He was 41 years old.
A week after his passing, Bentley released a statement about her family's loss, writing, "One week ago, I lost my soul mate and my children lost their hero—their Daddy. We had a fairytale life and now it has turned into some sick Shakespearean tragedy."
She continued, "How do I move on? How do I pick up my shattered soul? The only answer I know is to raise our babies with every ounce of love I have left."
While we wait to see if Bentley responds to Samantha's harsh statement, read all about the untold truth of Chester Bennington.