The Truth About Reba McEntire And JoAnna Garcia Swisher's Relationship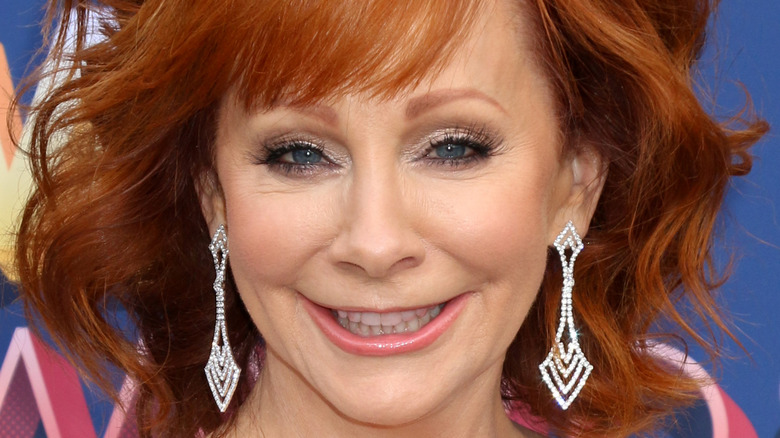 Kathy Hutchins/Shutterstock
It is not every day that you find two stars with a 25-year age gap having the bond that Reba McEntire and JoAnna Garcia Swisher have. The two women worked together for several years on the WB sitcom "Reba," and from there, forged a lifelong bond. In the show, which aired between 2001 and 2007, Swisher acted as McEntire's oldest daughter and apparently the country singer still takes her role as a mother very seriously. "We talk all the time," Swisher told Us Weekly in 2018. "Reba's got a tight hold on her little brood because she makes sure we are all doing okay and taken."
McEntire's warmth is, however, not only limited to her former co-stars alone, as she seems to have extended it to Swisher's kids as well. During a 2019 interview with Us Weekly, the "Gossip Girl" star revealed that McEntire enjoys hanging out with her kids who undoubtedly love her in return. "She's very much Auntie Reba," Swisher said, "She spoils quite a bit."
Beyond the kids, what else is there to know about these women's friendship? Let's dig in!
Reba McEntire was a bridesmaid at JoAnna Garcia Swisher's wedding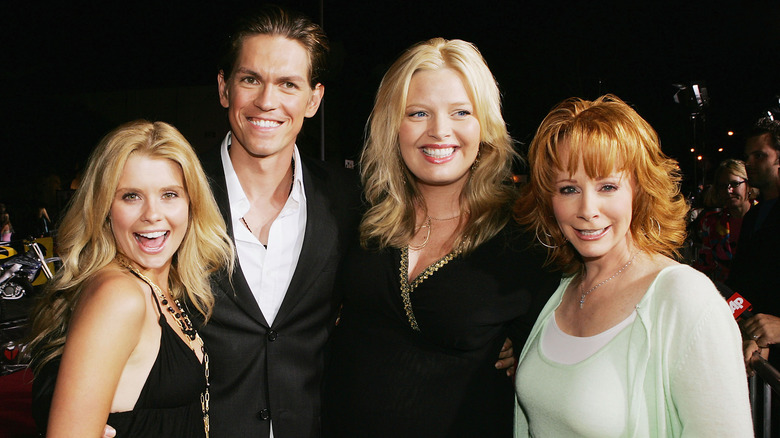 Kevin Winter/Getty Images
A bond that transcends the screen! When JoAnna Garcia Swisher married athlete Nick Swisher in 2010, the actor was surrounded by some of her closest family and friends, including Reba McEntire, Jamie-Lynn Sigler, and Melissa Peterman (who played Barbra Jean on "Reba"). Not only were the three women present at the wedding, but they also served as bridesmaids, per Southern Living.
Five years later, Swisher confirmed to Glamour in 2015 how much it meant to have her former co-stars be a part of her big day. She added, "Chris Rich, who played my dad on 'Reba,' married Nick and me. So yeah, it goes without being said how special everyone is."
And while it might seem as though starring alongside each other in "Reba" sparked Swisher's respect for McEntire, it actually started long before. In her interview with Glamour, she admitted that she was excited to find out she would be working alongside McEntire in "Reba." Swisher recalled, "When I found out that she was being considered for the role and wanted to do it, I was like, 'Oh my gosh, this is a dream come true!' ... She's a queen."
Reba McEntire and JoAnna Garcia Swisher want a reboot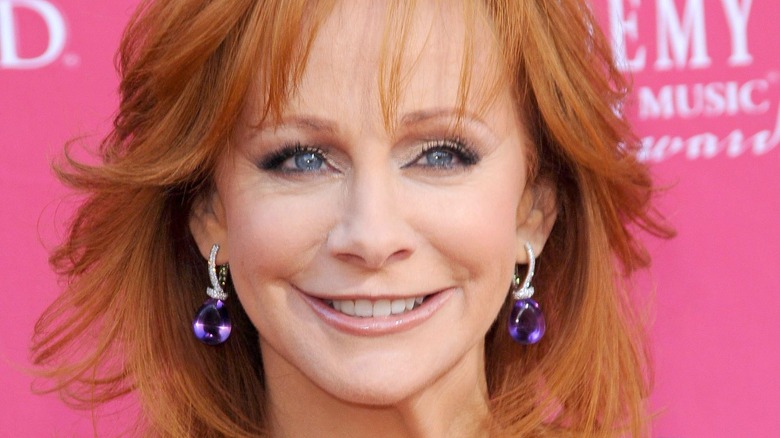 s_bukley/Shutterstock
"Reba" might have ended over a decade ago, but there just might be a reboot coming soon — and the cast members are ready. In a 2018 interview with Us Weekly, JoAnna Garcia Swisher revealed that she and her former co-stars were having talks of a possible revival. "I definitely think it's possible and I think everybody would love to," she said. "I know there has definitely been a lot of talk about it."
Reba McEntire also told Entertainment Tonight in 2019 that she and the other cast members has no problem doing the reboot. "We're always ready for a reunion," she said. "We would love that. [All it takes is] somebody saying yes. The powers that be. I think we'd all love it — JoAnna Garcia, Chris Rich, Melissa Peterman, Steve Howey, myself, I think we'd love it."
Though it is still uncertain if and when the reboot would happen, one thing is certain, McEntire and Swisher's friendship will always remain. And boy, do we love to see it!