Sebastian Stan Auditioned For A Different Role In The MCU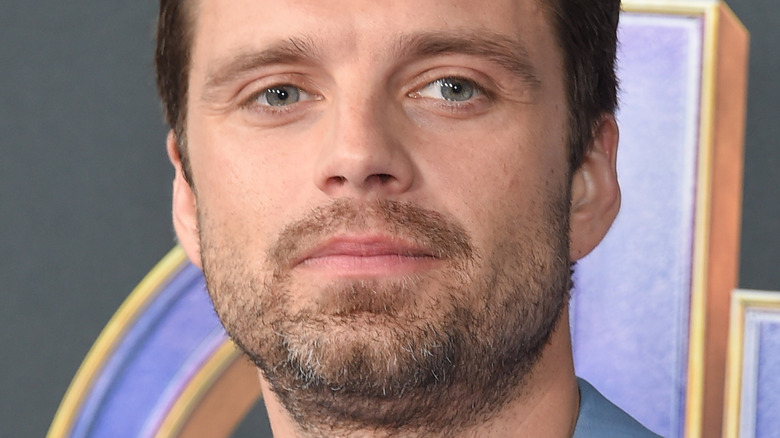 DFree/Shutterstock
Sebastian Stan has become rich and famous thanks to notable roles, like his dedicated portrayal of Mötley Crüe drummer Tommy Lee. Of course, Marvel Cinematic Universe fans will likely recognize him as James Buchanan "Bucky" Barnes, aka the Winter Soldier. When it comes to playing the tormented figure, Stan talked to Collider in 2014 about how the possibility came about, saying, "[I]t obviously came up in discussions very early on when I got involved, and that was part of the excitement for me."
Granted, Stan told Variety in May 2021 that, when he first found out he had gotten the role, it was a pretty chill situation. Revealing that he was working on another gig, he received a call on April Fools Day from an unknown number, which he ignored. He recalled, "I kept shooting, and then, an hour or two later, I finally looked at my voicemail, clicked on it, and it was [Marvel boss] Kevin [Feige]. He was like, 'Hey, we're trying to reach you. Just want to let you know that we'd ... love for you to play James 'Bucky' Barnes. Give me a call back.' He was very casual about it all."
While that might make it seem like Stan ended up with his Marvel role thanks to an easy-breezy process, it turns out that the actor auditioned for a different role in the MCU, which obviously didn't work out, and ended up going to the man who would be Stan's co-star, Chris Evans.
Sebastian Stan wanted to be Captain America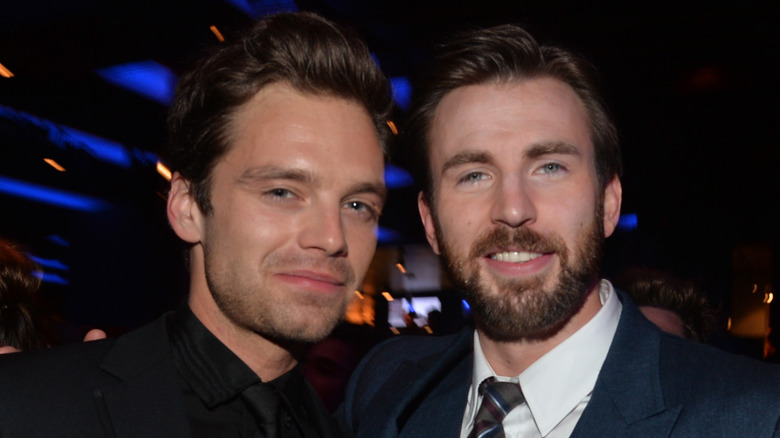 Alberto E. Rodriguez/Getty Images
"[It was] by luck. ... They were interested in me auditioning and I was a little apprehensive," Chris Evans told BBC Radio 1 in February 2021 when revealing how he ended up playing Marvel's Steve Rogers, aka Captain America. While also admitting that eventually taking the role was definitely the right move for him to have made at the time, the star noted, "It's kind of strange. The more I kind of resisted, the more they kind of pursued."
It seems like those behind the scenes were sure of who they wanted to play Captain America. It also turns out that they knew who they didn't think would work in the part, and that happened to be Sebastian Stan. The latter actor revealed to CNBC Make It in June 2018 that he auditioned for the starring superhero role. However, it was decided that he wasn't "right for the part."
Although Stan says he ended up happy in the role of "Bucky" Barnes and the Winter Soldier, he also acknowledged failed auditions, like the one he faced when trying out for the part of Captain America by offering some advice, saying, "Try not to take things personally, learn how to face rejection, no matter what you do, [and] stay obsessed with it." Having that kind of attitude might be easier thanks to the fact that Stan ended up playing a popular character that has apparently touched some fans in a very special way.
Sebastian Stan reveals the touching way fans relate to his Marvel character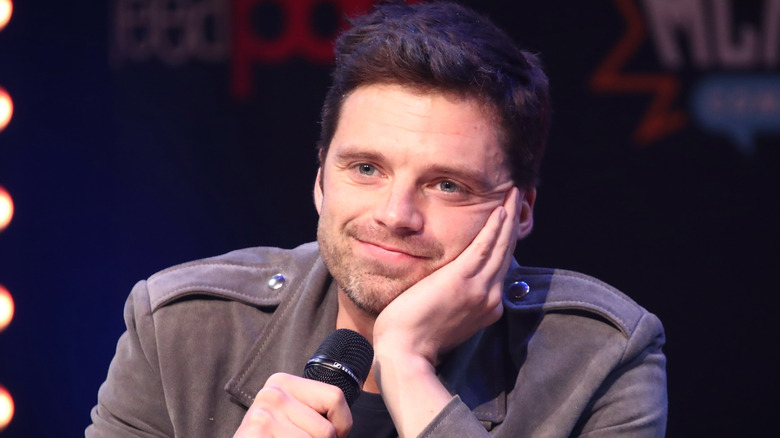 Holger Much/Shutterstock
Sebastian Stan's performance as the Winter Soldier in multiple Marvel movies was certainly impressive enough to win over audiences. This seems clear from the fact that his work earned him multiple award nominations, as well as an MTV Movie + TV Award along with Anthony Mackie (who played Sam Wilson, aka Falcon), for Best Duo thanks to 2021's "The Falcon and the Winter Soldier," per IMDb. Beyond that, Stan has opened up about the fact that his character (and both the hardships and journey his character went through) meant more to some than just another onscreen diversion.
"I have a lot of fans that reach out, writing about trauma and telling me about certain situations that they're going through and feeling empowered," Stan told IndieWire in June 2021. Adding that he was truly touched by the situation, he explained, "People are experiencing a lot of difficult things. And if for a second, they can just have another experience outside of themselves, I think we've done our job. That's the most important thing, right?"
Indeed, while Stan acknowledged that what he does with Marvel is meant to give fans a thrill, he also noted, "If it was just entertainment, people can't rewatch that over and over. I don't think we have the patience or the attention span for that. People want to relate. People want to feel."