What Jesse Spencer Was Doing Before Chicago Fire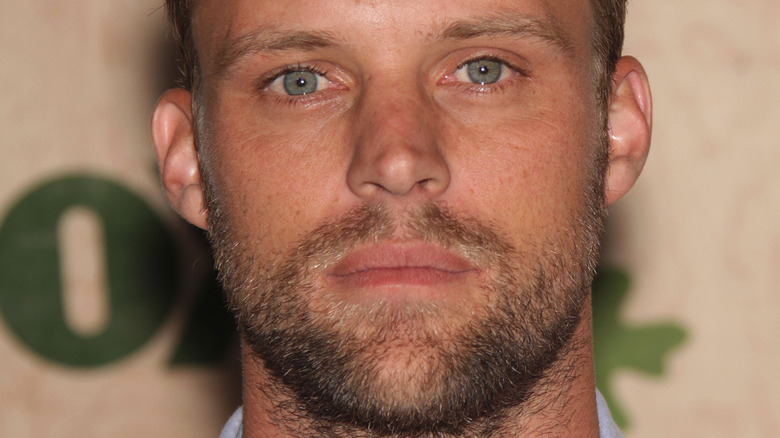 DFree/Shutterstock
Think you've seen "Chicago Fire" star Jesse Spencer before? If you said yes, well, you're probably right. It turns out the actor has quite the impressive career résumé and enjoyed a few big roles before he started playing Captain Matthew Casey in the first season of the firefighter show in 2012, which also allowed him to pop up in special episodes of "Chicago P.D." and "Chicago Med." 
Spencer left the firehouse behind in October 2021 though after 10 seasons when (spoiler alert!) Casey told his colleagues that he was leaving the Windy City and moving away in order to take care of his late friend Andy Darden's kids, per Digital Spy. "It was a difficult decision because I've loved the show from the start, but there are other things that I would like to do in the future, and there's some family that I need to take care of, and 18 years is a long time," Spencer said of his departure while speaking to TV Line, noting, "I realized I've been doing TV for a long time. I added it up, and I think this year is my 18th year of network television." He had quite the tough time saying goodbye too, telling Deadline that he found he difficult to leave. "It was bittersweet but I really enjoyed it and we got some laughs out of it," he said.
But what exactly did all those years in front of the camera actually consist of before that?
An Australian soap star
If you're a soap opera fan, and particularly an international soap opera fan, you may have seen Jesse Spencer before on one of the biggies. Spencer is actually an Australian native and was born in Melbourne, with one of his first big roles being on the Down Under soap "Neighbours." On that show, which has been on the air since 1985, the actor took on the role of Billy Kennedy who he played for a seriously impressively long stint — 1994 until 2000, in fact! He then returned to reprise the character briefly for a 2005 storyline to celebrate the soap opera's 20th anniversary.
That's not all, though. You could also recognize the star from playing Dr. Robert Chase in Fox's "House M.D." alongside Hugh Laurie. Spencer appeared on that show from 2004 until it came to an end in 2012 and has reflected on how he landed the role, despite being from The Land Down Under and living in England at the time. While speaking at The Paley Center for Media in 2008, he recalled saying to his agent, "You know what, I'm really sick of going in for stuff that I'm just not right for" and gave the big role a shot (despite not exactly nailing an American accent at that time). The producers didn't quite love his performance enough to fly him out though, so Spencer paid for his own ticket, hopped across the Atlantic and, as he said, "The rest was history."
A Chicago Fire return?
Those aren't Jesse Spencer's only notable roles, though. Oh, no. He also appeared in Mary Kate Olsen and Ashley Olsen's "Winning London" and the 2003 movie "Uptown Girls." But could we ever see Captain Matthew Casey back on "Chicago Fire?" Don't rule it out! In October 2021, Showrunner Derek Haas admitted he'd love to have back for more episodes and was happy Spencer stuck around to give Casey a good send off. "That let us bring back a storyline from Season 1, which I know Jesse was excited about when we pitched it to him, to bring back the Darden boys and really tie in the pilot to Jesse's leaving," he told TV Line.
And it seems like that desire to have the star back for more has only grown stronger. Haas spoke out again about wanting to see Spencer bring Casey to life once more in March 2022, telling TV Line that he was definitely hopeful the actor would return for the Season 10 finale. "That would be amazing. That would be a coup for our show if we could talk Jesse into coming back," Haas said, revealing he'd even spoken to the actor a few days earlier. "It is our great expectation that we will see both Casey and [Sylvie] Brett in the [season] finale, because giant, big exciting things are going to be happening. This will be the best finale ever, I'll go ahead and say it." Intriguing!