What Mark Harmon Was Doing Before NCIS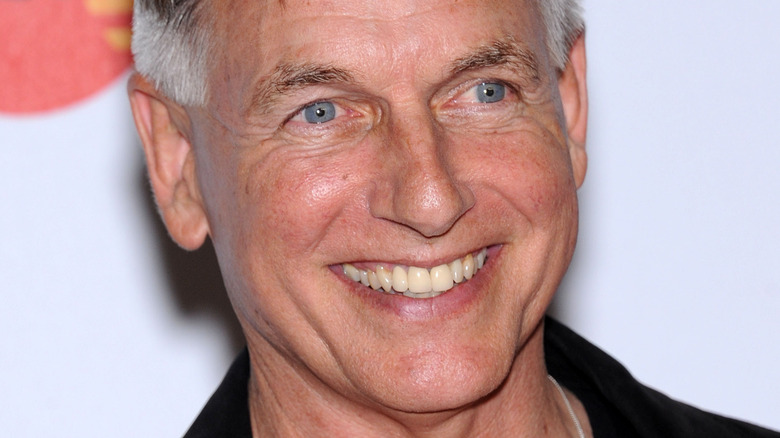 DFree/Shutterstock
Mark Harmon is best known for his role as Special Agent Leroy Jethro Gibbs on the CBS hit show "NCIS." Harmon starred in the series since its inception, and after nearly two decades on the show, decided to depart from "NCIS" just four episodes into the 2021 season, per Vanity Fair. The actor reportedly signed on for the 19th season of "NCIS" however, he was only booked to appear in a limited capacity, per The Hollywood Reporter. 
Harmon told People in 2019 he wasn't planning on leaving the show at that time, but did mention how he would know if and when the time came. "I've always thought if there's ever a time where the writers are walking into the room and going 'I don't know what to do,' then I think we all have to look at each other and call it a day," he told the magazine. "But we're not there yet." Harmon, who was the face of the show and served as an executive producer, also gushed about how grateful he was to be a part of a show that has lasted so long. "That commitment is part of what I signed up for; I know when this show ends that's it — there won't be anything else like this for me." 
While fans may find it hard to believe that Harmon did anything prior to playing Agent Gibbs, the actor actually had a career before "NCIS" — and it wasn't in acting.
Mark Harmon used to be a carpenter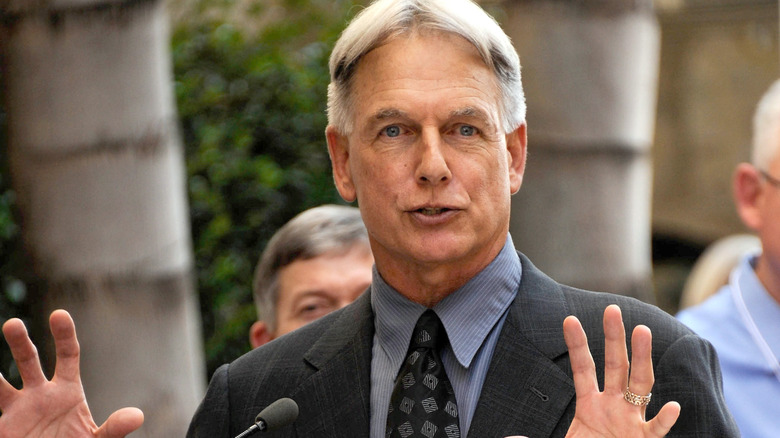 Albert L. Ortega/Getty Images
Mark Harmon learned about carpentry from his father growing up and fell in love with it, he revealed during an interview with Sunset. "I used to hang out in my dad's workshop on weekends," he said. And, to make ends meet, he eventually became a roofer and a framer for some extra cash. "What I really enjoyed was finish work," he said. "I like the longevity of it: If you do it right, it will be around a lot longer than you are."
Throughout his career, Harmon had several odd jobs as a shoe salesman working for several ad firms, per The Men's Journal. Although he enjoyed doing that for close to five years, carpentry was very special to him. He admitted that if he wouldn't have pursued acting, he more than likely would have had a successful career as a carpenter. "I enjoyed getting up and doing that in the morning," Harmon told the magazine. "I enjoyed the drive to work. For me it was about materials and doing right." 
According to The Famous People, Harmon played as a quarterback for his school's football team at UCLA. He later graduated with a bachelor's degree in Communications and not too long after he found himself in front of a camera — having no idea that would be the start of his legacy. 
Mark Harmon became an actor after replacing someone on set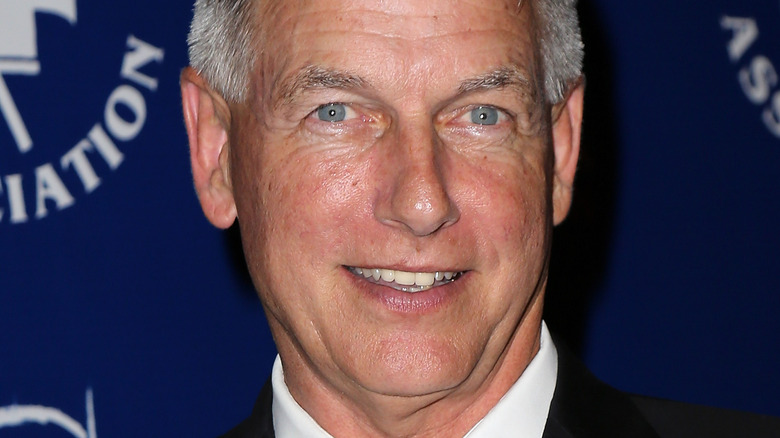 David Livingston/Getty Images
Mark Harmon made his national television debut in a commercial advertising Kellog's Product 19 cereal alongside his father, per Outsider. Shortly after his TV debut, according to Parade, Harmon's brother-in-law Ricky Nelson and his parents Ozzie and Harriet Nelson played a vital role in jumpstarting his acting career. The family had a strong musical background and also starred in "The Adventures of Ozzie and Harriet," a 1950s sitcom. After one of the actors on their 1970s spin-off show "Ozzie's Girls" couldn't make it to set, Ozzie asked Harmon to fill in and that's where his love for acting began. "That changed my course," Harmon told Parade.
Harmon went on to play minor television roles in "Laverne and Shirley," "Emergency!" and "Police Story" to name a few, per IMDb. However, it wasn't until he landed the role of Dr. Robert Caldwell in the medical drama "St. Elsewhere" that he started to make a name for himself. From there, Harmon's career soared to new heights as he continued to snag bigger roles in television and movies. Then, in 2003 he got the gig of a lifetime for his portrayal of Special Agent Leroy Jethro Gibbs, his iconic role on "NCIS."
"This choice, this career, requires you to be all in," Harmon said of his decades-long experience in the biz to People in 2019. "Your job is to be prepared for the opportunity — it will come, you just won't know when."