Why Hasn't LeAnn Rimes Had Any Children Of Her Own?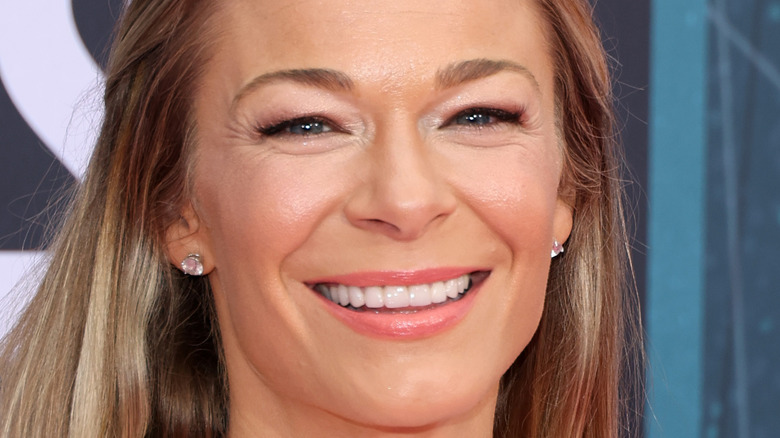 Jason Kempin/Getty Images
Country-pop singer LeAnn Rimes has been busy over the past few years, proving her career is still in demand over two decades after debuting on the scene. In addition to being crowned the winner of "The Masked Singer" as The Sun in 2020, Rimes also released a spiritual album that same year, titled "Chant: The Human & the Holy."
At the 2022 CMT Music Awards on April 11, the "Can't Fight the Moonlight" hitmaker made an appearance and dazzled on the red carpet in a sparkly, sheer gown, per the Daily Mail. As noted by UPI, the blonde beauty took to the stage on the night to introduce a performance by Mickey Guyton and Black Pumas. Just days before, Rimes announced on Instagram she would be releasing another album, "God's Work," which is scheduled for release on September 16. "I feel like I have been teasing you about this album for a while, but it is officially up for pre-order right now!!" she wrote. "This collection of songs is beyond special to me and we have carefully curated every step of this process, like never before. I can't wait for this new music to be in your speakers and more importantly, your hearts."
Outside of music, Rimes has continued to make headlines for her ongoing relationship with her husband Eddie Cibrian. During a recent interview, an inside source opened up as to why the pair haven't had kids of their own yet.
LeAnn Rimes is focused on her career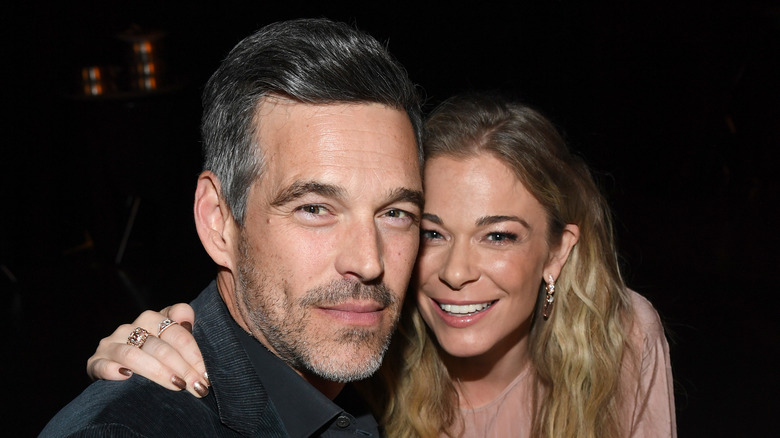 Kevin Mazur/Getty Images
When LeAnn Rimes first met her husband Eddie Cibrian, he was already married to reality star Brandi Glanville. During their marriage, Cibrian and Glanville welcomed two children together before going their separate ways. During an exclusive interview with OK!, a friend of Rimes has told the outlet that the chart-topping singer may have given up on starting a family of her own.
The inside source revealed Rimes initially took the time to bond with Cibrian's children before choosing to get pregnant with her own. With that being said, Rhimes' animosity with Glanville definitely also had an impact on her and Cibrian not having kids. "It didn't help that Eddie and LeAnn were in a never-ending feud with Brandi, either. It took 10 years for her and Brandi to be civil toward one another, and it cost LeAnn a lot of time in starting her own family," they said. Rimes' friend noted that the Grammy Award-winner is the "family breadwinner" and has decided to put her "all her energy into her career" at the moment. "LeAnn feels when the smoke clears from all this, the chance to become a mom will have passed her by," they added.
Despite these claims, it appears Rimes and Cibrian are happier than ever. During a red carpet interview at the CMT Music Awards, Rimes celebrated 11 years of marriage with Cibrian and told Extra "everything is great" in her world.
LeAnn Rimes admits co-parenting 'had its challenges'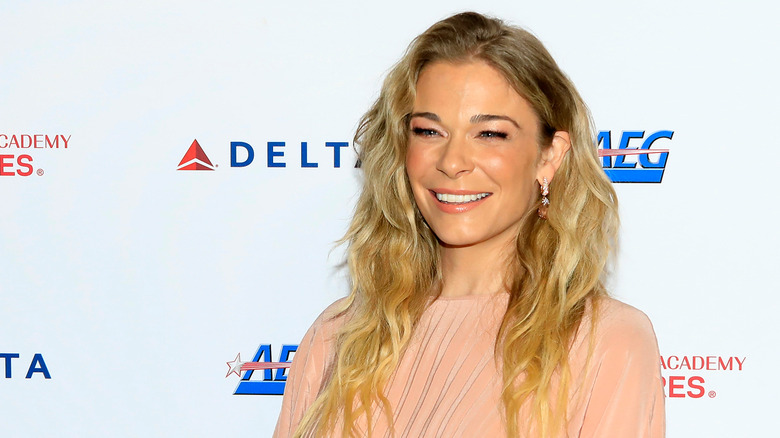 Kathy Hutchins/Shutterstock
Despite never having children of her own with Eddie Cibrian, LeAnn Rimes admitted in a 2012 interview with Extra that co-parenting her husband's two kids hasn't always been the easiest job. "Acclimating to having these two little boys in my life and figuring our way around that whole world of you know, co-parenting and kids — it's been amazing with him and we have a great life, but it's definitely had its challenges," the "How Do I Live" hitmaker said.
What likely contributed to the challenges was Rimes' public feud with Cibrian's ex-wife, Brandi Glanville, which had been well-documented over the years. Glanville even admitted to at one point wanting to kill Rhimes in an op-ed published in The Sun. With that being said, it appears they've managed to put everything behind them for the sake of the children. In a red carpet interview with ET in 2019, Glanville credited herself, along with Rimes and Cibrian, for doing a "great job" of raising their two sons. "I don't know how we did it, all three of us, LeAnn, Eddie and myself," the "Real Housewives" alum explained. "We — that's a big thing for me to say, we. We have amazing children, Mason's 6-foot-4, he's 16, gorgeous. Jake's gorgeous and he knows it! But they're so smart, they're kind, they're good people." What a lovely full-circle moment!