The Real Reason Michael Weatherly Gained Weight While Starring On NCIS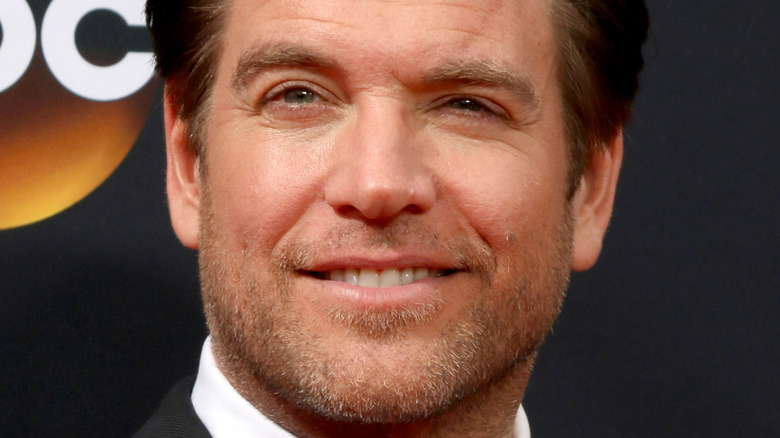 Kathy Hutchins/Shutterstock
Michael Weatherly accomplished quite a bit in his 40s, the decade he considers his busiest. "I got married, had two kids, was part of a epicly successful television program," Weatherly, who starred on "NCIS" from 2003 until he left in 2016, said on "People Now" in 2018. His portrayal of the charismatic Special Agent Tony DiNozzo earned him fan-favorite status, one he carried throughout his 13-year tenure on the hit police procedural show, according to CheatSheet.
As he delighted "NCIS" fans week after week, Weatherly also became a married man. In September 2009, Weatherly married Bojana Jankovic, a successful physician who was still a doctoral student when the two crossed paths at a bar. "I kept looking out of the corner of my eye and seeing this ravishing, gorgeous beauty," he told People in 2010. Weatherly and his Serbian-Canadian wife welcomed their first child, a daughter named Olivia, in April 2012. They added a son, Liam, to the brood in October 2013.
As accomplished as his 40s were, the years also came with some unintended consequences. While filming "NCIS," Weatherly gained considerable weight, getting up to 250 pounds, he said on "People Now." Standing at 6-foot-2, Weatherly's BMI pushed him over the obesity threshold, according to the National Institute of Health. He told People he realized he needed a lifestyle change when he ripped his fifth pair of pants in Season 11. The reason behind Weatherly's weight gain? The same that made his 40s so successful.
Michael Weatherly attributed weight gain to fatherhood and work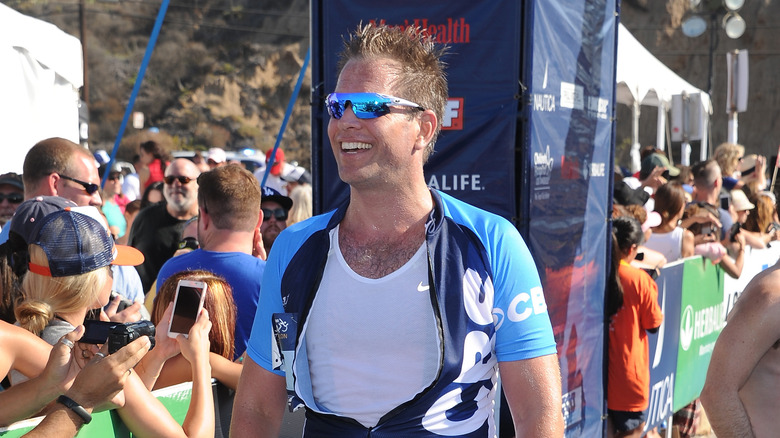 Noel Vasquez/Getty Images
Michael Weatherly was 40 when he married Bojana Jankovic and 45 when he welcomed his second child. In that timeframe, the "NCIS" alum let his diet and exercise habits slide considerably. "I have two very small children ... That means I had been living with a pregnant lady for a long time," he told People in 2014. "While my wife never gave in too much to her Nutella craving, we weren't doing too much."
At the same time, his role as Tony DiNozzo on "NCIS" was requiring him to work longer hours, which meant eating away from home more often than not. "This is not an excuse, but the craft-service table is not filled with a lot of super healthy options. Then you get to working late, there's pizza and Chinese food," he said. The situation was different for "NCIS" crew members, who had more active roles lifting and operating equipment. "I just tended to sit at the trough and continue to graze," Weatherly added.
Luckily, Weatherly had the discipline and willpower to promote the changes to revert the situation. Between Season 11 and Season 12, the actor dropped a whopping 35 pounds. Starting in May 2014, he requested the help of active friends to force him to exercise. "My friend and I have been swimming in the Pacific every weekend," he told Closer Weekly. By September, he was in good enough shape to complete a triathlon alongside Teri Hatcher. 
Michael Weatherly developed sleep apnea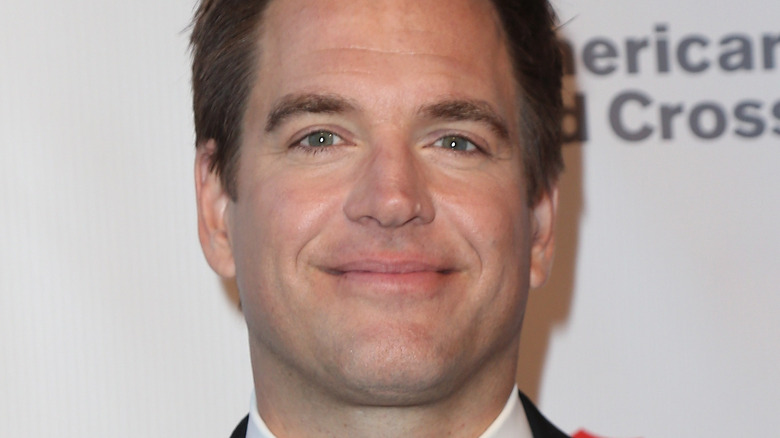 David Livingston/Getty Images
When Michael Weatherly started to gain weight, he noticed he started snoring. The situation became so severe that it was interfering with Bojana Jankovic's sleep. "I spent a lot of time in the couch or sleeping in other rooms," he told "People Now" in 2018. Embarking on his weight-loss journey also motivated Weatherly to seek medical help for snoring. As it turned out, he was suffering from sleep apnea, a disorder caused by nighttime interrupted breathing that can become serious, according to Mayo Clinic. To alleviate the condition, Weatherly was prescribed a CPAP mask. "I look like Darth Vader when the helmet comes off," he joked. Despite the aesthetic issues, Weatherly sure wasn't complaining about going back to his bed.
While unfortunate, the scare served as extra incentive to keep Weatherly on top of his health. In addition to engaging in an active lifestyle, Weatherly also became more conscious of his diet, opting to avoid simple carbs and processed food. "No food that comes from a package like potato chips," he told People. "I stayed away from pasta, rice, bread, potatoes anything that's fun to eat, I did not eat." Weatherly also greatly reduced his consumption of alcoholic beverages. The results were visible to all "NCIS" fans who tuned in to the Season 12 premiere. "I was really gratified when I went into wardrobe at the start of the season and could fit in a Season 1 jacket," he said.