Sam Asghari Reveals What He Wishes Could Have Been Different About Britney Spears' Pregnancy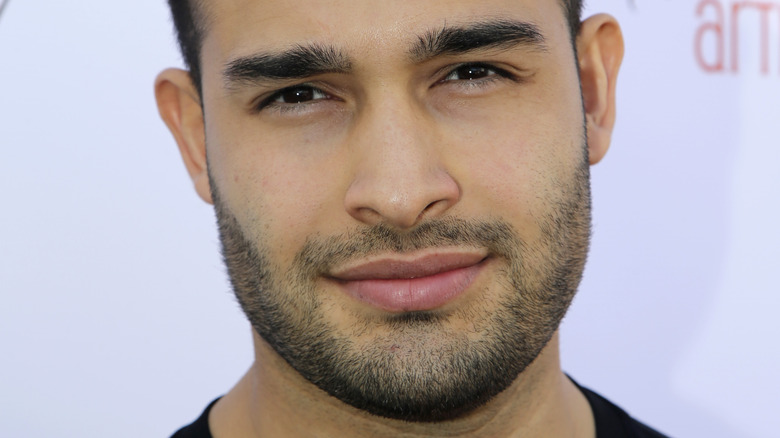 Maury Phillips/Getty Images
Without a doubt, one of the most heartbreaking statements Britney Spears made in her fight to end her 13-year conservatorship — among many — was that she wanted to get married and have more children. So what Britney fan alive wasn't overjoyed for the pop icon when she first announced on Instagram that she and Sam Asghari were engaged, and then that she was (at last!) expecting again? 
If anyone was close to as thrilled about the news as Spears herself, it would have been Asghari of course, who wrote on his own Instagram post announcing the news. "Marriage and kids are a natural part of a strong relationship filled with love and respect," he wrote. "Fatherhood is something I have always looked forward to and I don't take lightly. It is the most important job I will ever do."
That doesn't mean that Spears' pregnancy news doesn't have a teensy note of bittersweetness, which her doting fiance pointed out in a recent interview. 
Sam Asghari thinks 'this should have happened three years ago'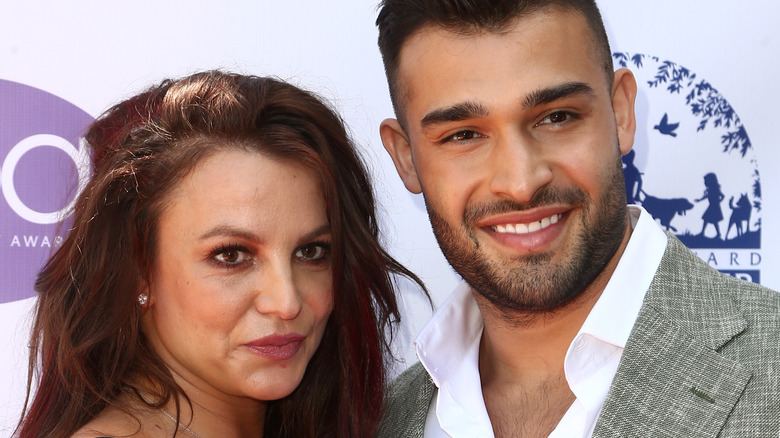 Tommaso Boddi/Getty Images
Many fans are beyond excited that Britney Spears is having a baby with her fiance Sam Asghari, as she's been pretty clear she's been wanting for a while. Nobody knows this better than Asghari, of course, which he explained in an interview with BBC News. When asked by the interviewer if he was "ready" for marriage and kids, Asghari responded, "Yeah, I mean this should have happened three years ago." He continued, "When you're in a relationship with someone that you're truly in love with, you want to recreate [sic], and so this is something that I want to do."
In her famous public statement to the court in which she made her case for why her conservatorship should be lifted, Spears said (via Variety), "I want to be able to get married and have a baby. I was told right now in the conservatorship, I'm not able to get married or have a baby." She then revealed that her conservators kept her on birth control against her will. "I have a (IUD) inside of myself right now so I don't get pregnant," she said. "I wanted to take the (IUD) out so I could start trying to have another baby. But this so-called team won't let me go to the doctor to take it out because they don't want me to have any more children."
So yeah, it's fair to argue three years ago would have been better. The good news is that the future is nothing but bright.