The Tragic Death Of Famed Bodybuilder Cedric McMillan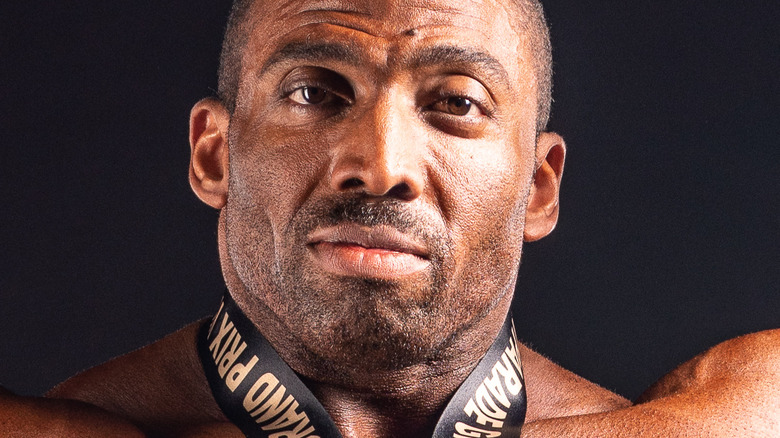 Istvan Csak/Shutterstock
Bodybuilder Cedric McMillan died on April 12 at 44 years old. Reportedly, McMillan had a heart attack on a treadmill and subsequently passed away, per Generation Iron. He was well-decorated in his sport, with a highlight win including first place at the 2017 Arnold Classic – which was named after bodybuilding icon Arnold Schwarzenegger.
After the news of his death broke, many fans took to McMillan's Instagram page to pay tribute to the bodybuilder. "Im Heart broken. My condolences to your wife and family. You will be missed my brother," one follower wrote. "RIP Cedric, you will be greatly missed my man," another added. The official Arnold Sports Festival Instagram page paid tribute to McMillan by posting a photo of Schwarzenegger taking a selfie with the now-deceased big man. "Known for his larger than life personality, his infectious smile, a gentle heart, and a sense of humor that was loved by fellow competitors and fans alike, Cedric will be deeply missed," the page wrote in a lengthy caption that also mentioned McMillan's dedicated service in the U.S. Army.
During the 2020 Arnold Classic, McMillan had a memorable run-in with the Hollywood icon. "It's kind of f*** up. You ignore me when I lose. You only talk to me when I win," McMillan recalled saying to Schwarzenegger, via RedCon1. "He said, 'You sensitive b****,'" McMillan said, through laughter. The bodybuilder had hoped to compete at the 2022 Arnold Classic after coping with serious health issues. He had opened up about his struggles to his fans just before his death.
Why bodybuilder Cedric McMillan ignored doctors orders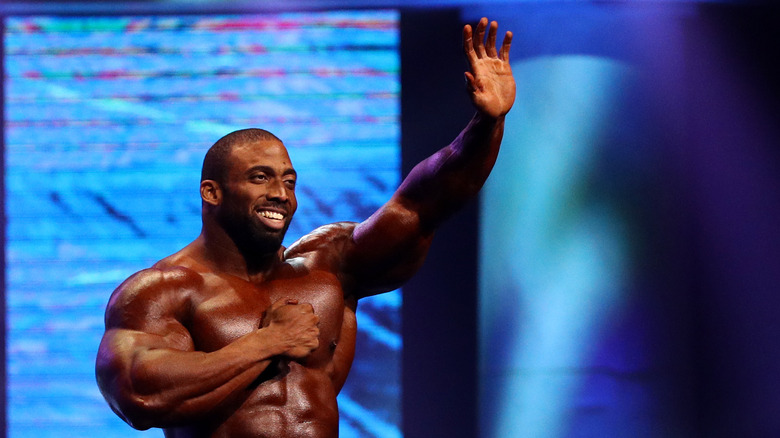 Maddie Meyer/Getty Images
Cedric McMillan was noticeably absent from bodybuilder competitions in 2021. The athlete later disclosed that his absence was due to health conditions that nearly took his life. Shortly after competing at the Arnold Classic in March 2020, McMillan had trouble breathing and went to the hospital. This was months after he had COVID-19, but McMillan believed he had fully recovered, as he told Generation Iron in December 2021. Doctors discovered McMillan had pneumonia, and his condition worsened to the point that he was put on life support. "I was almost dead," he recalled to Generation Iron.
After being released from the hospital, McMillan ignored his doctor's orders and worked on regaining the 30 pounds he had lost while hospitalized. "Then I spent about four weeks trying to get ready while I was still sick. That lets you know how damn crazy we are," he told Generation Iron in November 2021 about continuing to focus on training instead of his recovery. McMillan was grateful to still be alive and mentioned how bodybuilders should focus more on giving their time to their loved ones.
On February 28, McMillan gave a troubling update on his health. "I've been having some issues for about four weeks now," he said in a video posted to Instagram. McMillan revealed his problems dated back to October 2021. "I've been having some issues with my stomach I can't keep food down for some reason," he said in the harrowing clip posted weeks before his death.