Inside Pauley Perrette's Relationship With Thomas Arklie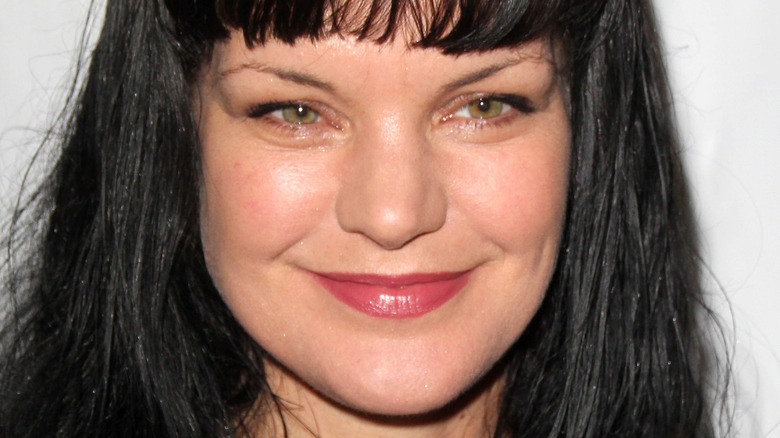 Kathy Hutchins/Shutterstock
Pauley Perrette found considerable recognition playing the quirky — but brilliant — forensic scientist Abby Sciuto on the hit police procedural "NCIS," a role she held for an impressive 15 years. Her love life, on the other hand, has seen less continuity. Perrette was married only once, but the experience marked a personal nightmare for Perrette. After four years, Perrette filed for divorce from Francis "Coyote" Shivers, a Canadian musician and producer, in 2004. The proceedings were finalized two years later, following a long period of contention, Fox News reported.
Perrette alleged that Shivers abused her emotionally, sexually, and physically throughout their time together, resulting in a permanent restraining order, People reported. Perrette wasn't the only to accuse Shivers of shady behavior. Model and singer Bebe Buell, Shivers' ex, previously made similar accusations, according to Fox News. The woman who Shivers became involved with after separating from Perrette, Angela Garber, was also granted a restraining order. Shivers never stopped stalking Perrette, she claimed on CBS News' "48 Hours" in 2018 (via People). "I have a permanent restraining order, but those can only do so much," she said.
Perrette moved on from Shivers, but she never married again — though she was engaged. After dating Michael Bosman for four years, the cameraman proposed in June 2008, according to Greg in Hollywood. However, they split shortly after, Showbiz CheatSheet noted. It wouldn't be long before Perrette found love again, this time with Thomas Arklie, a former British Marine who also became her fiancé.
The admirable reason Pauley Perrette refused to get married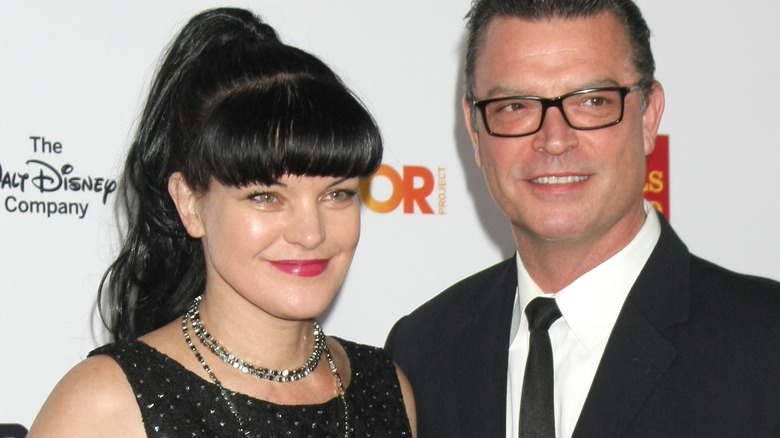 Kathy Hutchins/Shutterstock
Pauley Perrette was in a stable relationship with Thomas Arklie for several years. While the details of how she met her European beau are unclear, she referred to Arklie as her fiance on Twitter in November 2011. Nevertheless, Perrette emphasized she wouldn't marry Arklie until marriage became a right offered to all in California, regardless of sexual orientation. "Me & #MyMarine are totally engaged now but will NOT GET MARRIED UNTIL #Prop8 is OVER!" she wrote. Perrette vowed the same when she was engaged to Michael Bosman, Express noted, proving she wasn't going to back down on her convictions. 
In June 2014, marriage equality became a constitutional right on a federal level. But Perrette and Arklie decided they weren't in a rush to walk down the aisle. As she explained to CBS Watch Magazine in 2016, her intention was to express her support for the LGBTQ community, using the words of gay man she knew to illustrate her point. "He said, 'The choice is that we can marry now, but it doesn't mean we have to.' Likewise, Thomas and I are superhappy as we are, so ... just because we can marry doesn't mean we have to!" she said.
Regardless of marital status, Perrette often gushed about Arklie on Twitter. "Me & my gorgeous #Marine fiancé FINALLY I'm happy on Valentines Day Took me a while!" she wrote in 2012. When they broke up isn't clear, according to People. 
Pauley Perrette has since embraced the single life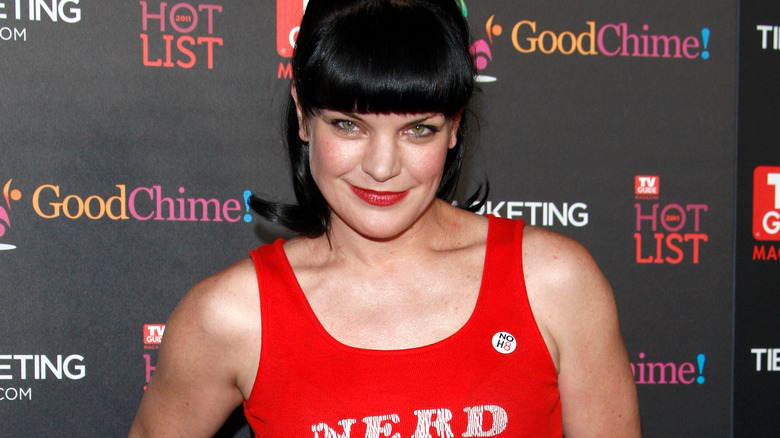 Kathy Hutchins/Shutterstock
Pauley Perrette isn't looking for a romantic relationship. As her Twitter followers will know, the "NCIS" alum is quite content being on her own. In 2019, Perrette announced she was embracing her single status. "I decided to be celibate and single for life. Best decision I ever made. Anyone else? I doubt it. No judgement. It is just healthy for me," she tweeted. But she had swore off relationships at least two years prior. "Been celibate single for a LONG time now. Was so boy crazy, it was unhealthy. Now I'm SO healthy and happy," she wrote in May 2017. Considering she was still with Thomas Arklie when she spoke with CBS Watch Magazine in May 2016, they must have split within that 12-month period.
But that doesn't mean Perrette gave up all romance. In fact, she even has an imaginary boyfriend named Adam, as she told her fans on Twitter. And he does sound like a catch. "Not only is he a fire fighter and a member of clergy, but I found out he has a pet rescue owl named Cookie," she tweeted in July 2019. "Every night I learn more about him in my dreams and it's awesome!!! He's my perfect man!" Just a month later, Adam adopted a companion for Cookie. "In my dream last night, my imaginary boyfriend Adam (the clergy/fireman) had a precious beagle mix dog named 'Never' to go along with his pet owl," she wrote that August.