The Real Reason Pauley Perrette Got Divorced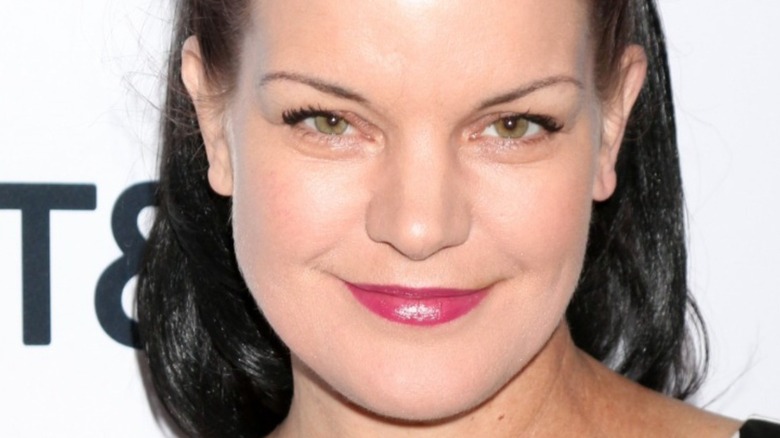 Shutterstock
Pauley Perrette played Abby Scuito on "NCIS" for 15 seasons and was a fan favorite for her positive on-screen character. But Perrette's real life was the complete opposite. The former "NCIS" star's marriage to and divorce from Francis "Coyote" Shivers has been an ongoing nightmare for the actor.
Perrette achieved her biggest career success on "NCIS" while enduring a very unhappy marriage followed by a turbulent divorce. According to Forbes, Perrette was named one of the highest-paid female actors in 2017 while starring in the CBS series. Forbes reported Perrette made $8.5 million from "NCIS" in 2017. In addition to being highly paid, Perrette was named "the most-liked female star on primetime television" by the Q Scores Company (via The Wrap).
Perrette left "NCIS" in 2018, at the height of her popularity, because of a feud with co-star (and executive producer) Mark Harmon. After Perrette and Harmon had a massive falling out, the co-stars could not even film scenes together, the situation got so bad that she left "NCIS." And offscreen, Perrette's relationship with her then-husband was just as turbulent. Keep reading to learn the truth about why Perrette divorced.
Pauley Perrette's ex allegedly terrorized her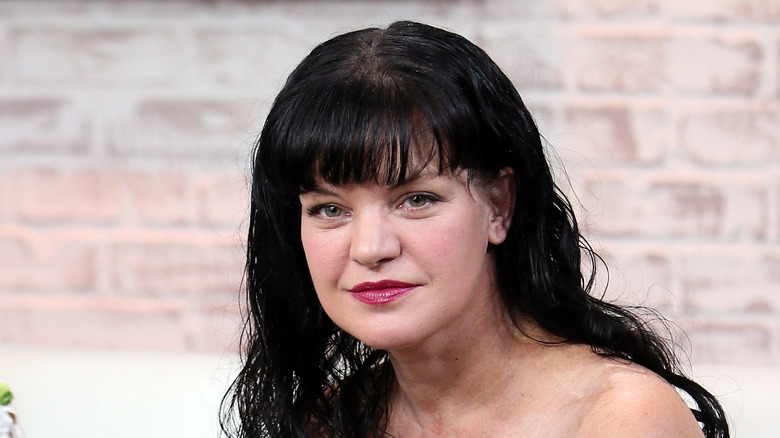 David Livingston/Getty Images
Pauley Perrette got divorced because she was abused by her husband, Francis "Coyote" Shivers. According to Fox News, the couple was married from 2000 until 2004, and their divorce was finalized in 2006. The cable news outlet reported Perrette got restraining orders against Shivers, whom she alleged was physically and emotionally abusive. The actor also accused her ex of stalking her and vandalizing her home. Shivers has a shady past and is known by aliases, including Paul Edwards and Frank Keber, Fox News noted. Perrette also found out after she married Shivers that he had an alleged history of abusing other women.
According to People, Perrette was granted a permanent restraining order against Shivers after the divorce because the "court found his actions 'frightening' towards her." But even the restraining order didn't stop Shivers. He violated the order twice, per People. And in 2012, he was sent to prison for three months for his continued harassment of his ex-wife. Let that sink in: Six years after Perrette's divorce, her ex-husband allegedly continued to torment her. Shivers has allegedly continued to go after the former "NCIS" star, and the story gets worse.
Shivers claimed that Perrette stalked him and broke into his home, but his lawsuit was shut down, per Fox News. The State of California named Shivers a "vexatious litigant" in 2008 — in non-legal language, that's someone who "abuses the legal system to harass or subdue a singular target."
Pauley Perrette has endured more than her share of trauma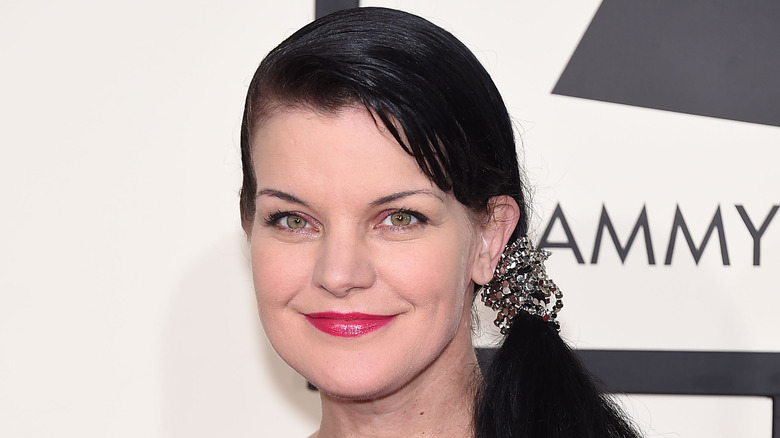 Shutterstock
Pauley Perrette is an outspoken advocate for stronger stalking laws. The former "NCIS" cast member has been through a great deal of abuse and trauma, having allegedly been stalked for more than a decade. "I have a permanent restraining order, but those can only do so much," the actor said during a "48 Hours" interview in 2017, via People. "The biggest problem we have right now is that the stalking laws have not been updated since the Internet."
To add to the "NCIS" star's worries, Perrette was attacked by a stranger outside her home in November 2015. In an interview with Los Angeles' Fox 11, she said, "It changed my life forever. I don't walk outside my house."
Fox News reported that Perrette also developed a friendship with Shivers' first wife, Bebe Buell. Perrette and Buell both allegedly suffered at the hands of Shivers, who allegedly inflicted "endless mental distress" on both women, per Fox News. Shivers allegedly buried Buell in a "mountain of false police reports," the outlet reported. While both women have been through more than anyone should have to experience, their shared trauma brought them together. We wish nothing but light and goodness for Perrette moving forward!