The Sad Revelation Vanessa And Nick Lachey Learned In Relationship Therapy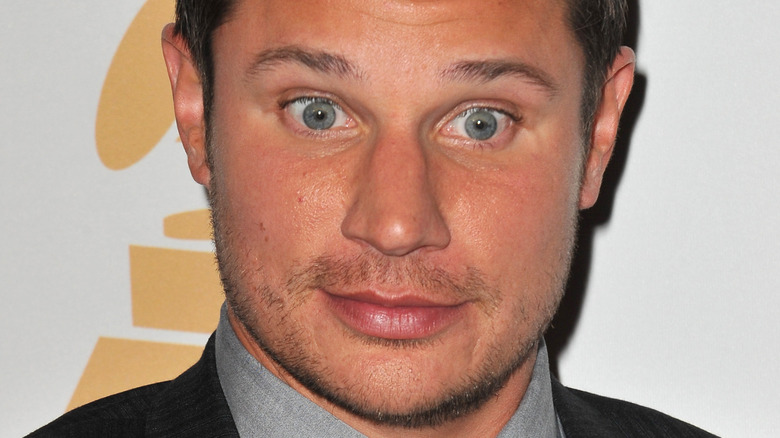 Featureflash Photo Agency/Shutterstock
It isn't the first time around the marriage rodeo for Nick Lachey, so you would think he'd have learned a thing or two by now. Nick was famously married to Jessica Simpson for three years. They even had a reality show, "The Newlyweds," which lasted for three seasons before being canceled by MTV. Nick and Jessica were the tabloid couple de jour until they announced their split on Thanksgiving 2005.
Simpson went on to marry Eric Johnson, and Nick wed Vanessa Lachey. These days, Simpson keeps a lower profile and is more likely to pop up on a book page than on a TV screen. However, Nick has headed down the reality route again with his and Vanessa's Netflix show, "The Ultimatum: Marry or Move On," and although they get down and candid in it, sadly, there's not been even one mention of chicken of the sea.
Nick and Vanessa are the hosts and are there to dish out relationship advice based on experience. Critics have panned the show, which sees couples on the verge of breaking up paired with other partners in a last bid attempt to turn things around. However, does it work? Well, it did for Nick and Vanessa. The couple admits in one clip that they split for a month and each saw another person — which ultimately made them appreciate their relationship more. In the show reunion episode, viewers also discover the sad lesson Vanessa and Nick Lachey learned in relationship therapy.
Vanessa and Nick Lachey broke cell phone fidelity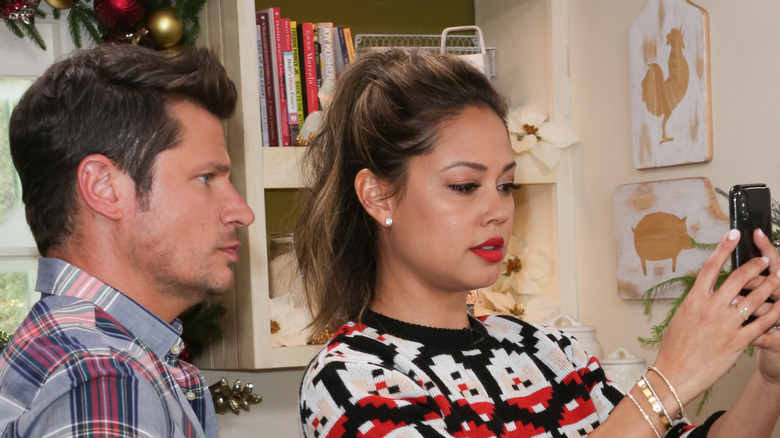 Paul Archuleta/Getty Images
Modern technology and a lack of trust never make for a good combination. On the reunion episode of "Ultimatum," Vanessa Lachey admitted that she had divided feelings over one of the contestants, April, going through her partner, Jake's phone while he was in bed sleeping. "You being The Ultimatum detective April decided to go through Jake's phone when he was sleeping," Vanessa said, per the Daily Mail. "So I have mixed feelings about that. I know there was a time in my life when I did it."
Nick Lachey attempted to act shocked and surprised until Vanessa reminded him that they'd discussed the issue at length during couple's therapy. Plus, he'd been doing the same to her phone. "I remember we went to a therapist, and she said, 'If y'all are going through each other's phones then you shouldn't be together,'" Vanessa charged.
Meanwhile, the happy couple is now six years in, three kids down, and have opened up about what makes their marriage tick. "For us, I think it was making time for each other. You have to remember why you got here in the first place." Vanessa admitted to Today. "You have to be in it for the long haul," Nick added. "I mean, you have to have that mentality. That 'Hey, no matter what it is, we're going to get through it.'"