Leah Remini Claims Church Of Scientology Pressed Her To Recruit Co-Star Kevin James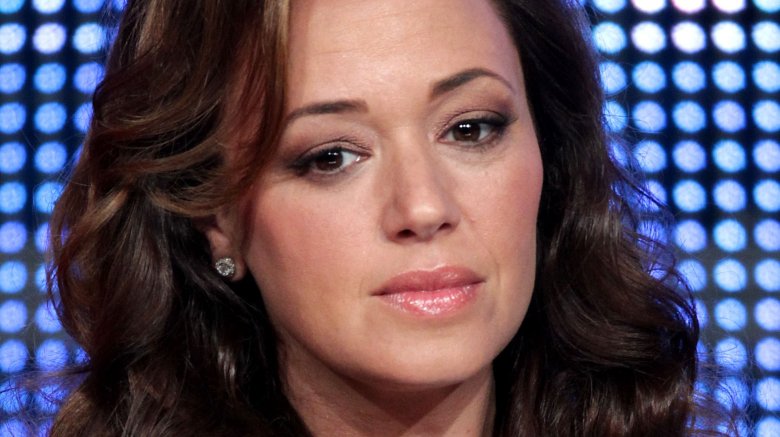 Getty Images
The King of Queens star is continuing to open up about her involvement with the Church of Scientology—and she just revealed that they'd wanted her to recruit her co-star Kevin James.
Speaking with People, Leah Remini said, "They always tried to get me to, [asking] 'Why is he not in? Why have you not promoted it to him?' I was like, 'Because he's Catholic. He doesn't want anything to do with it.'"
The 47-year-old continued, "They let it go after a while, but usually you'd be expected to recruit, especially with somebody you work with for nine years."
However, the Church of Scientology has fired back, accusing the actress of lying for attention. "We have nothing to do with Kevin James and never attempted to 'recruit' him to the Church. How does Leah Remini bring this up now after she wrote an entire book and didn't mention it? Remini does it to get attention," a spokesperson told E! News. "Indeed, the only thing we know about Kevin James is that Remini would repeatedly tell the Church that he was a bully and we tried to counsel her to be more open and communicate so they could get along better."
Since her departure from the Church of Scientology in 2013, Remini has embarked on a mission to discredit Scientology, publishing the tell-all memoir, Troublemaker: Surviving Hollywood and Scientology, and launching the investigative series Leah Remini: Scientology and the Aftermath—for which she's earned an Emmy nomination.
While we wait for Remini to respond to the Church of Scientology's recent claims, read up on all the stars who have a strange involvement with the controversial religion.