Tom Brady Has A Very Specific Ask Of Elon Musk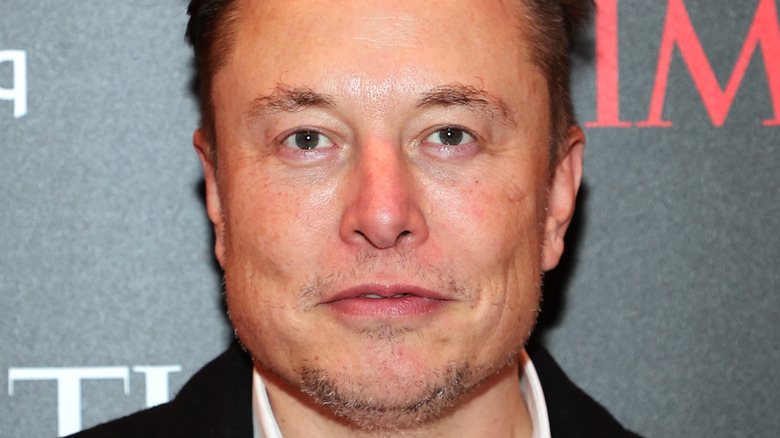 Theo Wargo/Getty Images
Elon Musk has his eyes on Twitter, and if he gets the rare opportunity to acquire it — Tom Brady has a specific request. 
The Tesla CEO already has a 9.2% stake in Twitter, but now, he wants all of it. According to CNN Business, Musk reached out to the chair of the Twitter board, Bret Taylor, with an offer almost too hard to resist. The billionaire entrepreneur wants to buy the social media platform for $54.20 per share, in cash, which values the company at a whopping $41.4 billion dollars. "Since making my investment I now realize the company will neither thrive nor serve this societal imperative in its current form. Twitter needs to be transformed as a private company," he said in a letter directed at Taylor. "Twitter has extraordinary potential. I will unlock it." 
Twitter announced in a press release that they received an "unsolicited and non-binding proposal" from Musk. They also added that they "will carefully review the proposal to determine the course of action that it believes is in the best interest of the Company and all Twitter stockholders." Therefore, with everyone at the edge of their seats in anticipation of whether the platform will sell or not, Brady has already put in for a favor from Musk.
Tom Brady wants an unflattering photo of him banned on Twitter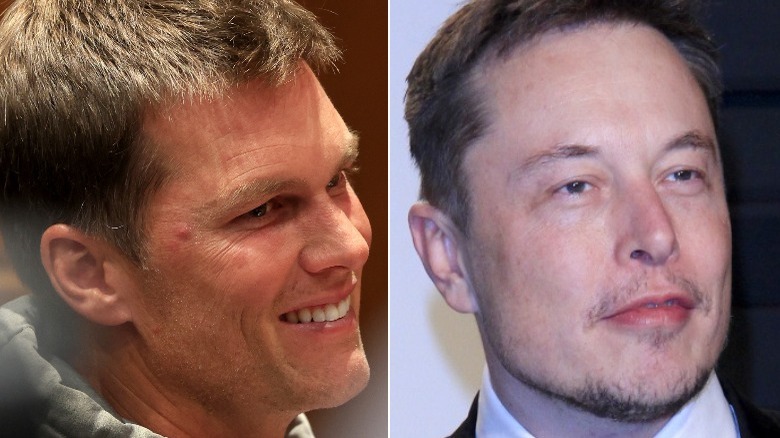 Mike Ehrmann/Getty & Kathy Hutchins/Shutterstock
Even with all the money and power that Tom Brady has, it's appears it's not enough to get his daunting NFL combine photo scrubbed from social media —  even after over two decades. Now, the Buccaneers quarterback is shooting his shot at Elon Musk in hopes maybe he can help. Brady tweeted the billionaire asking for a favor in the event he was to purchase the social media platform: "If you buy twitter can you delete the combine photo?"
Epic pic.twitter.com/ZfTNlomOdF

— 🍯 ĦOṈEɎ BΔDGER 🦡 (@honeybadger210) April 14, 2022
Within minutes, a fan replied to Brady's tweet by posting the photo in question. The Twitter user even took it a step further and changed their profile picture to the NFL legend's combine photo. Brady quickly responded and asked Musk to "ban him." ESPN analyst Matt Hasselbeck chimed in on his thoughts of the photo tweeting at Brady, "I don't know.. the Combine photo proves that the TB12 method works!"
The unflattering combine photo was taken during the 2000 NFL draft, and according to the New York Post, the Patriots selected Brady as the 199th overall pick in the sixth round — a yearly reminder that he wasn't a top priority in football.