Elon Musk's Twitter Drama Continues To Get Weirder And Weirder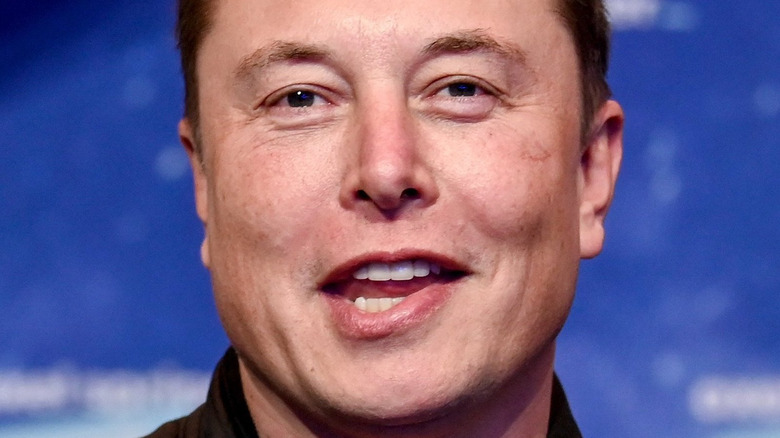 Pool/Getty Images
Elon Musk is rich. That's just a plain old fact. The Tesla CEO has more money than most of us could ever even dream of, boasting an eye watering net worth of (prepare yourself for this) $290 billion, according to Celebrity Net Worth. Yes, Billion. With a B. And while we clearly know that money is one of his passions (because, well, hello) we also know that he spends a lot of time tweeting. Musk is certainly no stranger to airing out his thoughts on the social media site, and doesn't hold back when it comes to making his voice heard on what appears to be his very favorite platform, Twitter.
It's safe to say Musk has raised a few eyebrows with his short messages on the social media site over the years, including that now infamous time he challenged Russian president Vladimir Putin to a fight with the winner supposedly getting Ukraine amid Russia's war with its neighboring country.
It's no surprise then that the entrepreneur put his money where his mouth is when it comes to the social media site, and it was announced in April that Musk had become Twitter's biggest shareholder with a 9.2% share. He was then offered a seat on the company's board, which, for some reason, he turned down, per NBC News. He then took to (where else?) Twitter to start making some suggestions for changes, but now Musk has even bigger plans when it comes to the future of the bird platform.
From Tesla to Twitter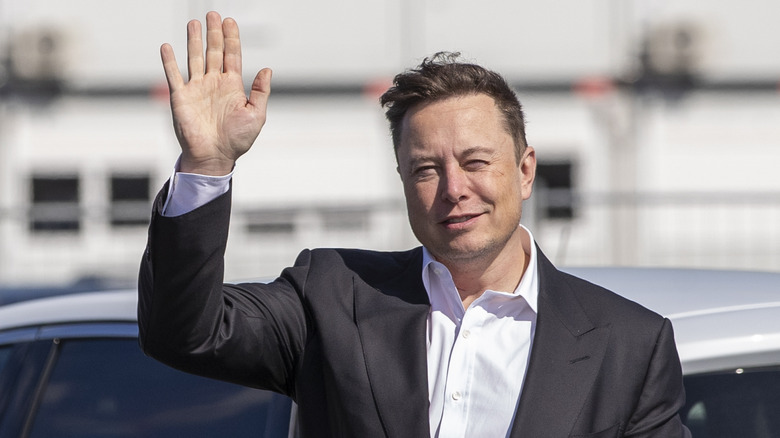 Maja Hitij/Getty Images
Elon Musk wants to buy Twitter — and he's willing to pay handsomely for the privilege. Musk offered up a massive $43 billion for the social media company, according to Bloomberg, meaning he's offering $54.20 per share (and he plans to pay in cash, too!). The businessman confirmed the news himself on Twitter (duh!) tweeting on April 14, "I made an offer" alongside a link to a United States Securities and Exchange Commission document.
That included a message to Twitter's Chairman of the Board, as Musk shared he wanted to own the business because he thinks it's important for people across the world to use it to exercise free speech. As for why he wants more after buying Twitter stocks, he explained, "I now realize the company will neither thrive nor serve this societal imperative in its current form. Twitter needs to be transformed as a private company." As for if the offer is not accepted? Well, there's not good news there. He claimed it was his only offer and, if it was turned down, he'd have to think again about being a shareholder.
Prior to Musk turning down a seat on Twitter's board, the company's Chief Executive, Parag Agrawal, seemed excited to work with him. "He's both a passionate believer and intense critic of the service which is exactly what we need on Twitter," Agrawal tweeted on April 5. As for what will happen with this proposed takeover? We'll just have to wait and see.