Elon Musk's Twitter Controversy Takes Yet Another Wild Turn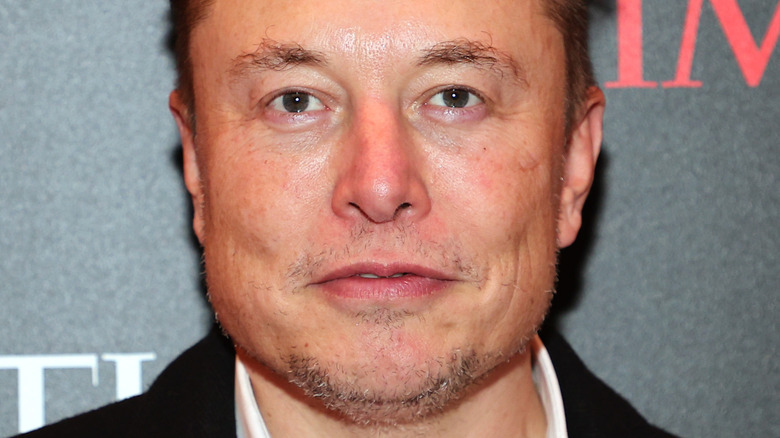 Theo Wargo/Getty Images
Elon Musk is a busy, busy man. He's always on-the-go, whether it's parenting his son, flying up into space, designing cars, posing for Time magazine covers, or counting his billions. When he's not buzzing around, he loves to share his random trains of thought with the world on Twitter. Musk is right up there with Donald Trump when it comes to bizarre tweets — or was, seeing as Trump's been banned from the social media platform.
Forbes listed five of Musk's "craziest tweets" from 2021. They included the announcement that people could purchase a Tesla car with Bitcoin and the revelation that "At least 50% of my tweets were made on a porcelain throne." (So, it appears he's still "on-the-go" when tweeting, after all.) Given Musk's Twitter obsession and hefty bank balance, it wasn't shocking to learn in early April that the entrepreneur had become the biggest shareholder in the company, paying $3 billion for a 9.2% stake, per The Guardian. He was also offered a seat on the board.
Musk immediately started throwing out highly controversial ideas for Twitter's future. He posted a poll asking if the company's headquarters should be turned into a homeless shelter (91.5% of respondents said yes). Musk questioned if Twitter was "dying" and noted Justin Bieber had tweeted once in a year. And now, Musk's Twitter controversy has taken yet another wild turn.
Elon Musk won't be joining Twitter's board of directors, after all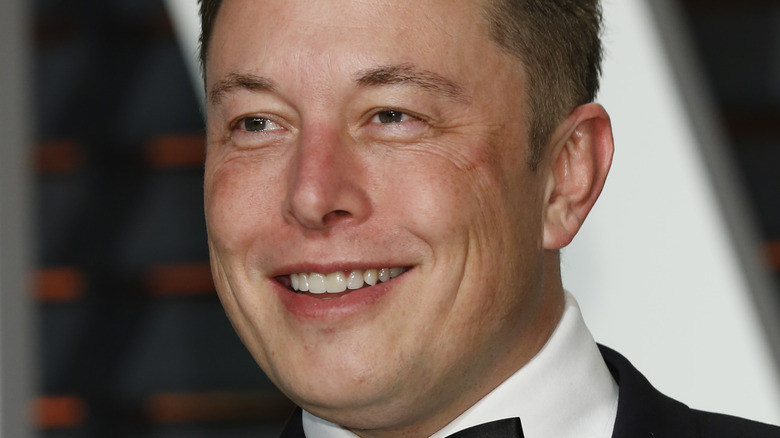 Kathy Hutchins/Shutterstock
Elon Musk's Twitter controversy continues to evolve, as news broke that he'd declined to join its board of directors. Musk was due to be appointed on April 9, the same day he said thanks, but no thanks. Two days prior, Musk posted a meme indicating he was moving full steam ahead, as it featured a photo of a cigar-smoking Musk, with the caption, "Twitter's next board meeting's gonna be lit."
CEO Parag Agrawal shared the news of Musk's decision on Twitter, natch. He admitted the board was aware of "the risks" that would've accompanied Musk's appointment, but still thought it was the right thing to do. However, Agrawal believed that Musk's decision was ultimately "in the best interests" for both parties. "We have and will always value input from our shareholders whether they are on our board or not," he wrote. "Elon is our biggest shareholder, and we will remain open to his input." Agrawal vowed to keep Twitter on its current path despite the waves being made by Musk's new and varying involvement with the company. "Let's tune out the noise and stay focused on the work and what we're building," he concluded.
According to The Guardian, Musk responded to Agrawal's announcement by tweeting a facepalm emoji before quickly deleting it. CNBC reported that, after the news broke, Twitter shares began to fall. In premarket trading, the platform's stock price dropped more than 8%. However, it had pretty much bounced back again within hours.