Elon Musk Now Has A Huge Claim In One Of The World's Most Influential Companies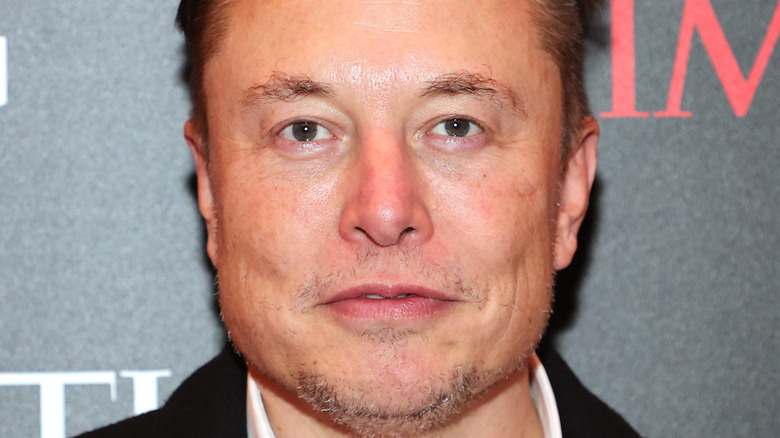 Theo Wargo/Getty Images
Business magnate Elon Musk is one of the most prolific investors. Musk is known for his passive investment strategy, which builds wealth by owning company funds for a long time. Musk's portfolio includes some top names such as PayPal, Tesla, The Boring Company, and SpaceX, per Investopedia.
Musk's business portfolio continues to grow. The Tesla CEO has now added another top name to his growing business empire; the announcement comes days after Tesla posted first-quarter numbers. According to the New York Post, Tesla had a solid quarter, with sales up 68% from the first quarter in 2021. While the company sold 310,000 cars, they fell just short of the 312,000 analysts expected. As per a Reuters report from earlier this year, Tesla expects to achieve 50% annual sales growth, selling about 1.4 million vehicles in 2022. Tesla might be off to a good start. Backed by the newly opened factory in Berlin, the company's roadmap looks more focused on expansion in Europe.
Tesla's been breaking its records — an achievement amid global supply chain shortages and a raging pandemic. Musk seems to be moving on too — or, shall we say, distracting himself with another chirpy investment.
Elon Musk now owns the largest share in Twitter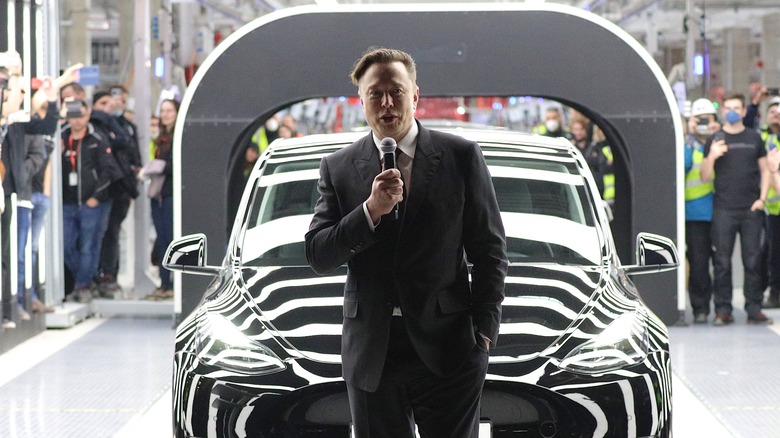 Pool/Getty Images
Elon Musk is now the biggest shareholder in Twitter. According to a Bloomberg report, Musk purchased a 9.2% stake in the social media giant, causing the largest surge in the company's stock since it went public in 2013. Per Bloomberg, Musk's stake in the company is currently worth $2.89 billion.
The move comes weeks after Musk criticized the social media company's policies around free speech. Musk conducted a poll in March where he asked his millions of followers whether Twitter "rigorously adheres" to free speech. 70% of the poll respondents disagreed. Musk then asked whether a new platform, suggesting that he — like Donald Trump — may start his own. "The consequences of this poll will be important. Please vote carefully," Musk had subtweeted. Some believe that Musk's rising interest in Twitter is just the beginning. "Musk could try to take a more aggressive stance here on Twitter," analyst Dan Ives told CNBC. "This eventually could lead to some sort of buyout."
The move's another major stir-up for Twitter, which now has Parag Agrawal as its CEO after co-founder Jack Dorsey announced that his resignation in November 2021. Per Bloomberg, the new CEO vouched for accountability — something for which Dorsey wished in his resignation letter. With Dorsey gone, the influence Musk is to have in the company with his large stakes remains to be seen.