Donald Trump's New Venture Looks Awfully Familiar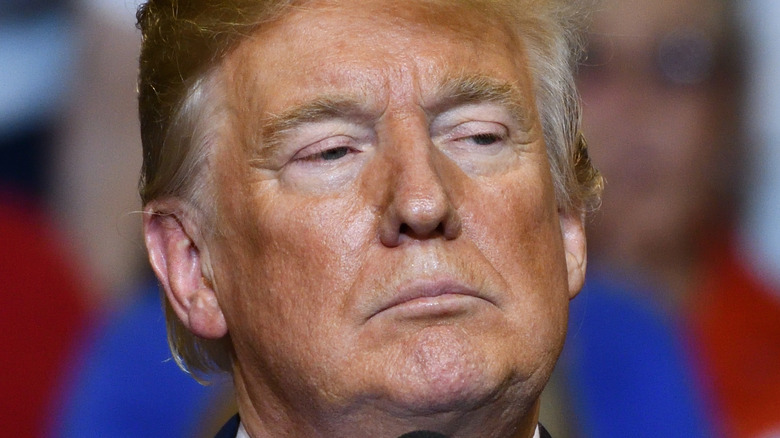 Evan El-Amin/Shutterstock
Following Donald Trump's great Twitter suspension heard 'round the world, the businessman turned politician immediately started floating the idea of creating his very own social media platform. Enter: Trump's newest baby, TRUTH Social. 
In a press release dated October 20, 2021, Trump announced the new platform. "I created TRUTH Social and TMTG to stand up to the tyranny of Big Tech," he penned. "We live in a world where the Taliban has a huge presence on Twitter, yet your favorite American President has been silenced. This is unacceptable. I am excited to send out my first TRUTH on TRUTH Social very soon. TMTG was founded with a mission to give a voice to all. I'm excited to soon begin sharing my thoughts on TRUTH Social and to fight back against Big Tech. Everyone asks me why doesn't someone stand up to Big Tech? Well, we will be soon!" he vowed.
Alas, it looks like the former prez is one step closer to making his vision come to fruition... and the new platform is looking awfully familiar.
Donald Trump's TRUTH Social bears an uncanny resemblance to Twitter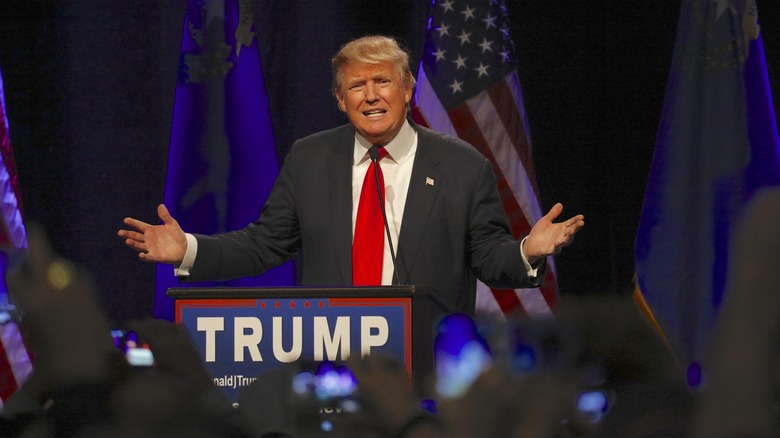 Joseph Sohm/Shutterstock
If you can't beat 'em, join 'em! 
On February 15, chip off the old block Donald Trump Jr. gave Twitter users a sneak peek at his father's new social media platform, TRUTH Social. "Time for some Truth!!!" Don Jr. penned in the tweet along with a screenshot of his father's supposed first post that read, "Get ready! Your favorite president will see you soon." 
Immediately many eagle-eyed Twitter users started pointing out the uncanny resemblance between TRUTH Social and the OG social microblogging network, Twitter. "Truth Social looks an awful lot like Twitter. I wonder if Twitter has any design patents on its user interface?" one user tweeted. Meanwhile, another user wrote, "Truth Social looks an awful lot like Twitter. Basically, it's Twitter, but where you can be racist and stuff." YIKES. Another user, however, kept it light while comparing the former prez's new venture to that of an off-brand product. "Truth Social is what you get when you order Twitter from Wish," they tweeted. But, hey, perhaps imitation really is the sincerest form of flattery...