Thandiwe Newton Reportedly Checking In To Facility After Magic Mike Drama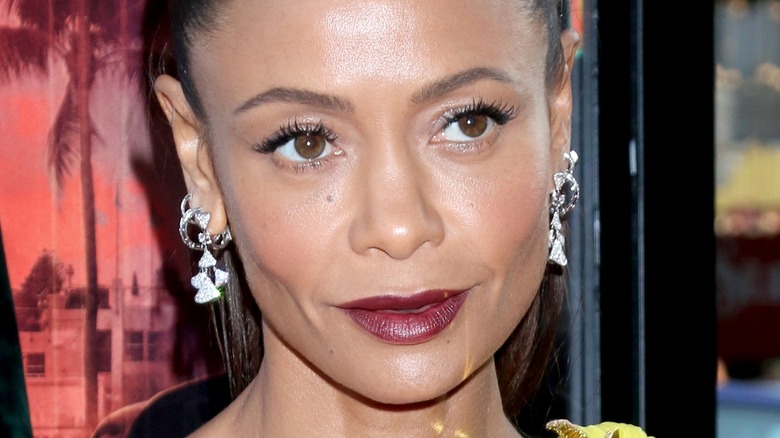 Kathy Hutchins/Shutterstock
Thandiwe Newton has always spoken candidly about her ups and downs in the film industry, and she's said that there are times in the past when she's seriously struggled. Now, she may seek help after dropping out of the film "Magic Mike's Last Dance."
In July 2020, Newton spoke to Vulture about some her worst experiences, including being sexually exploited by filmmakers and dealing with racism. She revealed that she considered retiring from acting due to how both she and her character were treated on the series "Rogue." She recalled, "I ended up in the fetal position, weeping, sobbing." She also opened up about a dark time when personal struggles kept her from getting a role in a James Bond film. "I've had a number of breakdowns, I guess," she said. "And I remember going into that audition, and I was so thin and so messed up. It doesn't have as much to do with the business as you might think. It was stuff going on in my life that was way more important and difficult than whether I was going to work."
According to Page Six, sources have also said that personal issues were what caused Newton to act strangely while filming the latest installment of the "Magic Mike" franchise in London. The Sun previously reported that Newton and co-star Channing Tatum had quarreled over Will Smith's Oscars slap, but a Warner Bros. rep told People she exited the film "to deal with family matters."
Thandiwe Newton is reportedly struggling with the end of her marriage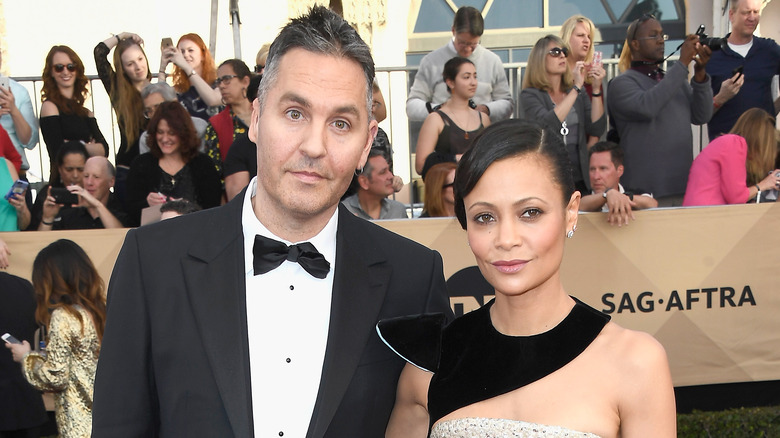 Frazer Harrison/Getty Images
A rep for Warner Bros. stressed that Thandiwe Newton left the movie of her own volition, denying rumors that Channing Tatum had used his authority as a producer to give her the boot after a heated argument with Newton caused him to storm off the set and temporarily shut down production, per The Guardian. A source previously told The Sun, "Everyone on set found [Newton] challenging to work with. ... She's always ranting and raving about something."
Now, Page Six is reporting that others working on the movie were more concerned than angered by Newton's behavior. "Thandiwe had been acting strange on set, she has been very highly strung," said one source. "There is a lot going on in her personal life, she and her husband have separated." Her team is reportedly trying to get her checked into a U.S. rehab facility so she can receive treatment for mental health issues, but she must agree to go.
Newton and her estranged husband, writer-director Ol Parker, were married for over two decades and share three children together. According to i news, it was Parker who found out that a director was showing a video of Newton that was sexual in nature to other people without her consent. "We've both had a degree of pain in our lives," Newton said of her marriage in a 2011 InStyle UK interview (via Female First). "We don't expect to be happy every day."
If you or someone you know is struggling with mental health, please contact the Crisis Text Line by texting HOME to 741741, call the National Alliance on Mental Illness helpline at 1-800-950-NAMI (6264), or visit the National Institute of Mental Health website.