What's Going On With Liza Minnelli's Health?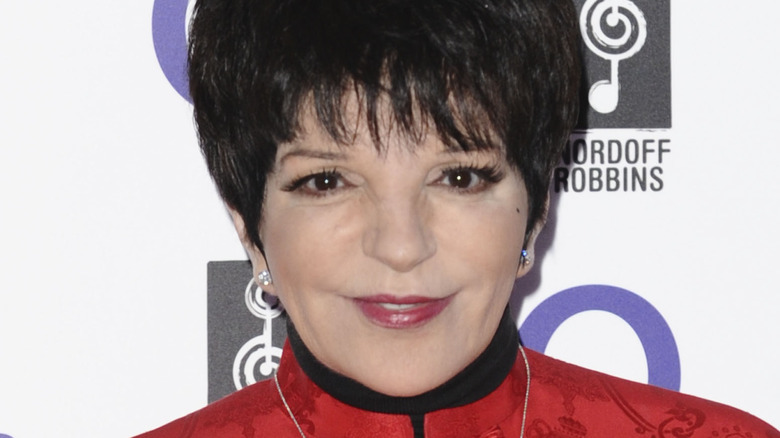 Featureflash Photo Agency/Shutterstock
Liza Minnelli is an American actor, dancer, singer, and choreographer known for being amongst a rare group of talented individuals who have been awarded an Emmy, a Grammy, an Oscar, and a Tony. She is the daughter of Judy Garland and movie director Vincente Minnelli. Minnelli is best known for her role as Sally Bowles in the classic musical film "Cabaret" released in 1972. With her career spanning several decades, Minnelli has truly done it all.
Although her success has kept her on top when it comes to the entertainment industry, the star has been open about her struggles with alcohol and substance abuse and even went to rehab for the fifth time in 2015. Her representative, Scott Gorenstein, opened up about the star's struggle in an interview with E! News back in 2015: "Liza Minnelli has valiantly battled substance abuse over the years and whenever she has needed to seek treatment she has done so. She is currently making excellent progress at an undisclosed facility." 
Since then, Minnelli has kept a low profile. However, her recent appearance at the 94th Academy Awards ceremony in March sparked new concerns. Minnelli was in a wheelchair and needed help from Lady Gaga to get around the stage, leaving fans wondering what is truly going on with the icon's health.
What health problems has Liza Minnelli had?
Jason Merritt/term/Getty Images
Liza Minnelli has gone through a plethora of health issues throughout her life. In October 2000, the performer was hospitalized with a case of viral encephalitis, although outlets originally reported it as a stroke. Viral encephalitis is a potentially life-threatening brain illness caused by a virus that may cause seizures or problems with moving, according to Mayo Clinic. At the time, doctors told Minnelli she would never be able to walk again. However, Minnelli recovered remarkably and performed "Liza's Back" in New York and London not too long afterward.
In an interview with "Dateline NBC," she opened up about the health scare. "I couldn't walk and I couldn't talk, and they told me I wouldn't ... ever again." she said. "I want to live. I have always wanted to live."
The diagnosis in 2000 was unfortunately only the beginning when it came to the health issues that would come. After a fall on stage in 2007, Minnelli had her jawbone reconstructed, according to The U.S. Sun. She broke both of her wrists in 2013, and then in 2014, the movie star's dog jumped on her and broke her lower back. Throughout her life, Minnelli has suffered three miscarriages and was left with a hiatal hernia after undergoing medical procedures to save one of her unborn children. She told The Guardian in 2008 that the hernia prevents her from eating before she performs: "... If I eat and sing like that, and all that muscle, it hurts!"
What has Liza Minnelli said about her health?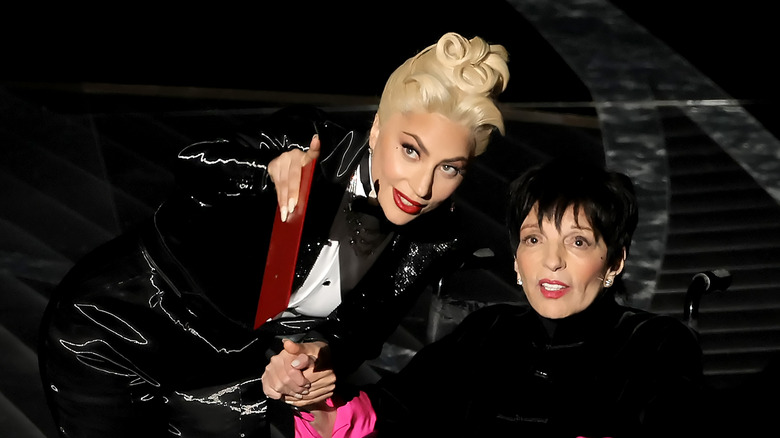 Neilson Barnard/Getty Images
When the National Enquirer reported that her health had taken a turn in 2021, Minnelli quickly shut down the rumors. "They always quote an anonymous 'close friend' but never ever actually quote any of my real friends by name in any of their stories because they might get the truth," Minnelli explained on Facebook. "Please look at my recent Instagram/Facebook posts and tell me if you think I'm in bad shape, or not well and isolated from my friends."
Her friends and collaborators have not opened up recently about her health. Michael Feinstein spoke about her in 2018 to The Hollywood Reporter. "Minnelli is feeling fine," he said. "She's sober. She's happy. She's partying with Darren Criss. And most importantly — she's doing whatever she damn well pleases." It appears that Minnelli is simply using a wheelchair to get around easily, although the current reason for its use is technically unclear. Other than using the wheelchair, it seems as though she is doing well health-wise. Days before the Oscars, Minnelli was spotted grabbing dinner with her friend George Hamilton. 
Minnelli once said, "I am ageless. Truly. I never think about age," according to Express. While recent appearances have rumors swirling again about her health, Minnelli always appears to come back on top.