Benji Madden Pens Loving Birthday Message For Wife Cameron Diaz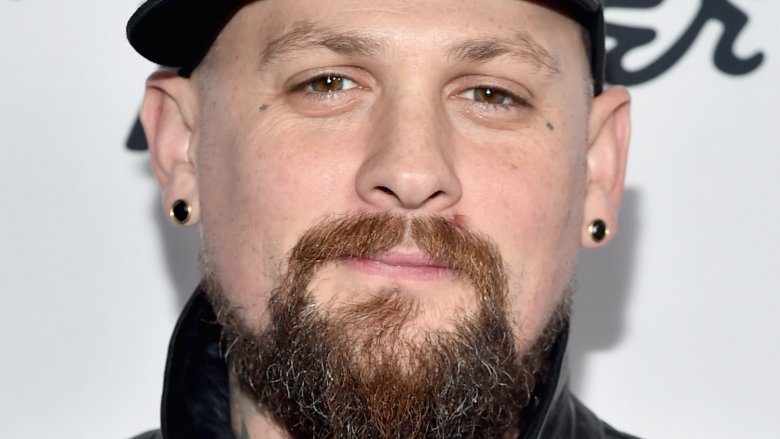 Getty Images
Benji Madden may be covered in rockstar tattoos, but he's apparently all fluff on the inside. 
The Good Charlotte guitarist took to Instagram on Aug. 30, 2017, to write a sweet birthday message for his wife, actress Cameron Diaz, on her 45th birthday. 
"Happy Birthday to my Beautiful Wife," Madden wrote. "I feel like I am the LUCKIEST guy ALIVE- I don't think anyone could ever know the Depth, Kindness, and Compassion that I get to experience everyday thanks to My One and Only- You got me til the end baby" 
People reports this is the first time the rocker has mentioned his beautiful bride on social media since April of 2016. 
Diaz has publicly gushed over her husband many times, according to People, including at the "In Goop Health" wellness summit where she said, "He's just my partner in life, in everything. I've never had anyone who supported me so much and gave me so much courage to be myself and to really explore myself. My husband has been able to show me what it's like to...be an equal. And I've learned so much from him. I look at him every day and he inspires me. I feel so lucky."
The Bad Teacher actress also described how she knew Madden was "the one" on Andy Cohen's radio show in 2016 (via E! News), "You realize like, 'Oh this is like the real thing is. This is what real love is. This is what real commitment and devotion is. This is the person you build your life with.'"
Sounds like a match made in Hollywood heaven!
Not caught up on all the details of Diaz and Madden's marriage? We've got you covered right here.