Garcelle Beauvais Reveals Why She Once Turned Down Michael Jordan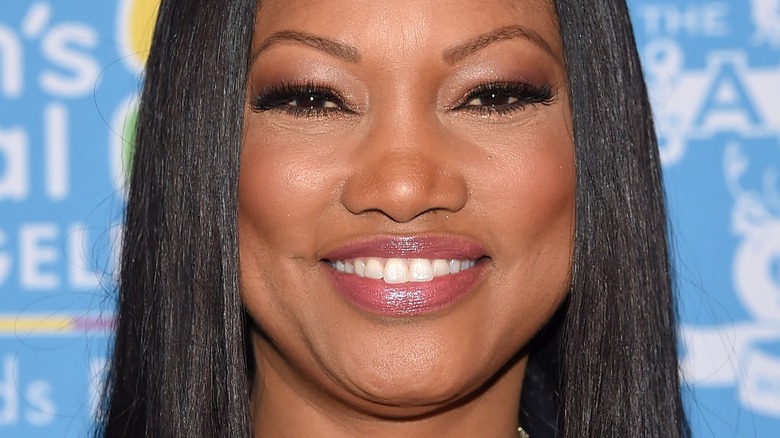 DFree/Shutterstock
Garcelle Beauvais' new book "Love Me as I Am" is causing a stir. In the memoir, Garcelle details the story of her life and her time on the "Real Housewives of Beverly Hills" franchise. In fact, she told USA Today that working on the show was life-changing for her. "You can't fathom how popular this show is. I've done amazing things throughout my career and worked with some incredible people, but I've never got more attention than the announcement of me joining 'Beverly Hills.'"
Therefore, it's no wonder that Garcelle used her "RHOBH" platform to promote her book. The star took to Instagram on April 10 and posted a scene from the Season 12 "RHOBH" trailer. In the clip, she throws it down with Erika Jayne. "I don't have to make you look bad — you can do that all on your own!" she tells the "Pretty Mess" singer. "The Real" co-host then captioned her video, "You know how else you can look bad all on your own? By not pre-ordering your copy of #LoveMeAsIAm." Erika's clapback, however, was epic. She took to her Instagram Story and posted a video of herself trashing Garcelle's memoir, Us Weekly noted. She also tweeted, "Don't use my name to promote your book. Use your famous friends."
And according to Garcelle's new autobiography, she knows a lot of famous people, including legendary basketball player Michael Jordan. But as it turns out, the two have apparently known each other for a very long time.
Garcelle Beauvais 'blew' her relationship with Michael Jordan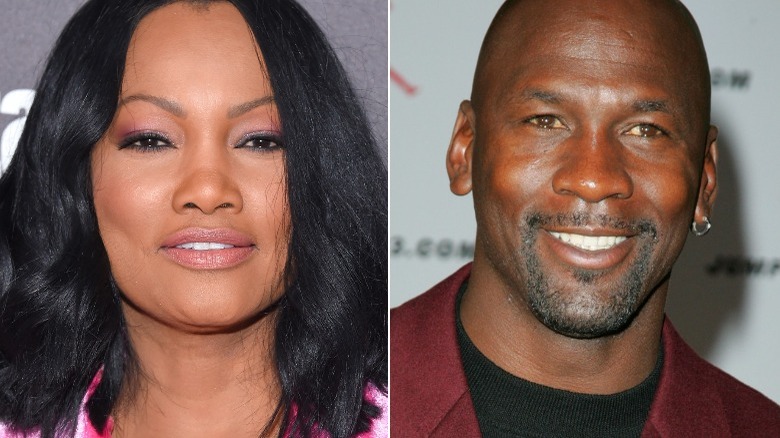 DFree & landmarkmedia/Shutterstock
Garcelle Beauvais revealed some juicy details about her date with Michael Jordan in her memoir, "Love Me as I Am."  She wrote (via New York Post), "I was impressed by how tall and handsome he was. He took me on a golf date after the shoot and showed me how to hold a club properly and swing." Garcelle also noted that the NBA star wanted to take her on an idyllic Hawaii vacation. She penned, "Like a naive little girl, I was 'clutching my pearls' and shocked by the idea of going to Hawaii with a man I had just met." Apparently, that was the end of their blossoming romance, as Garcelle noted, "I blew that one!"
Garcelle shed some light on how she met Jordan in an interview with USA Today. Apparently, they met at a modeling gig, but she had never heard of him before. "Now the way they said it, it sounded like I should be impressed, but I didn't know who he was. And I didn't want to go 'Who's Michael Jordan?' and feel like an idiot.'" She recalled being impressed by "this tall chocolate man who had the nicest smile," and who "was so genuine." Only after the fact did her family inform her about who Jordan was. 
Thankfully, things worked out in the end for the two. "But to this day, if I ever run into him, we're always happy to see each other," she stated.