Natasha Lyonne Opens Up About Her Split From Fred Armisen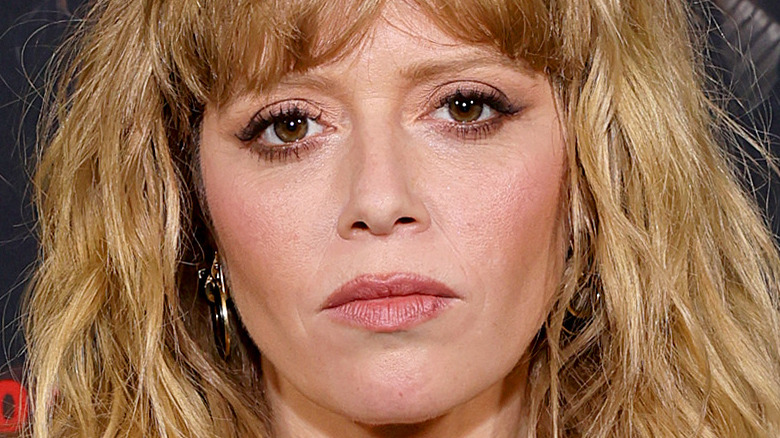 Emma Mcintyre/Getty Images
Staying in their own — swimming — lanes. Natasha Lyonne has officially revealed that she and long-time boyfriend Fred Armisen have split.
The two first sparked romance rumors back in 2014. At the time, they were seen at a celebration following the Emmy Awards at the Chateau Marmont, where sources said the pair "shared kisses and were very cozy together," per People. Since then, Armisen and the "Russian Doll" star chose to keep their romance under wraps and away from the public eye. But in 2019, Lyonne let fans into their relationship as she revealed how she first met Armisen. Through Lyonne's friendship with Maya Rudolph, Rudolph and Armisen stopped by Lyonne's apartment one day. Dramatically relaxing in a silk robe, with sunglasses on inside and smoking when they stopped by, Lynonne handed Armisen a book, signed it, and told him "Happy Birthday," per Glamour. From that moment on, the two enjoyed a quiet yet steady romance, splitting their time between Lyonne's residence in Manhattan and Armisen's in Los Angeles.
But now, Lyonne is once again letting fans into their relationship, only this time opening up about how the pandemic and swimming ended up pulling these two in separate directions.
Natasha Lyonne said she and Fred Armisen still talk despite split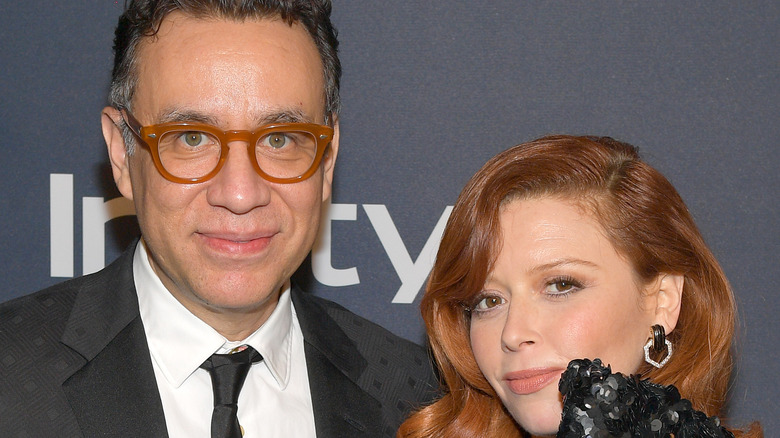 Matt Winkelmeyer/Getty Images
Sitting down for a new in-depth interview, Natasha Lyonne isn't holding anything back — whether that's talking about the second season of "Russian Doll" or her split from long-time boyfriend, Fred Armisen.
It was when speaking about how she is a part of a "New York cool" that has gone away, Lyonne revealed she is no longer living in Los Angeles. "I had been there living with Fred Armisen and during COVID. I honestly think we broke up because I wanted a swimming pool," she explained. Lyonne said while it seems like a silly reason to break up, it was simply what happened. "During that pandemic, you've got to get your laps — I'm like Burt Lancaster in 'The Swimmer.' So, I got myself a house with a pool out in Los Angeles," she told The Hollywood Reporter. 
Yet, while the pair's split may come as a shock, Lyonne said she and Armisen are on good terms. "We love each other just about as much as two people can love each other and we're still talking all the time, but Freddy doesn't like a swimming pool," the "Orange Is the New Black " alum said. While Armisen has yet to speak on the break up and representatives for him did not respond on his behalf, per People, Lyonne said this is a new era for her and her career — one she's ready for.