The Tragic Death Of George Carlin's Brother, Patrick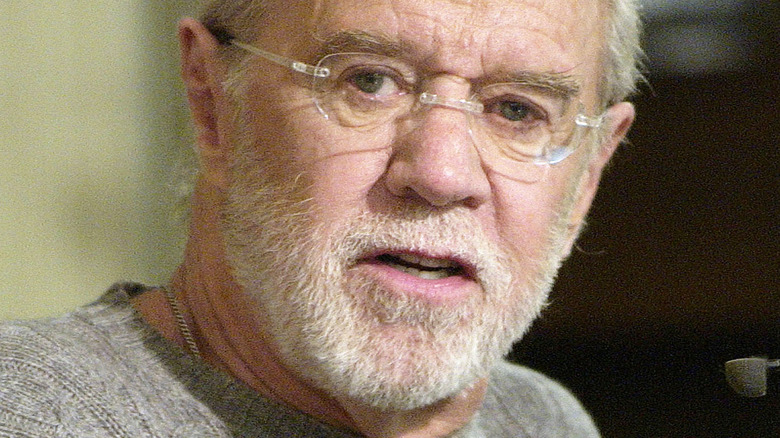 Stephen Chernin/Getty Images
Patrick Carlin, brother of the late comedian George Carlin and writer of "The George Carlin Show," has died. He was 90 years old.
Kelly Carlin, Patrick's niece and daughter of George, took to Twitter to announce his death. "My dear Uncle Patrick has moved onto the spirit world," she wrote on April 17. "He's currently spinning tunes, smoking a jay w/my Aunt Marlane and shooting the shit w/ his brother. He was a philosopher & a tough mofo all wrapped up in one." Kelly told Variety that Patrick fiercely protected his brother when they were growing up in Manhattan. "Pat was the street fighter and my dad was the jester," she said. "He was my dad's hero. A lot of his thinking in the last 25 years of (George's) career were fed by and connected to Pat."
Unlike George, Patrick stayed away from the spotlight and mostly worked behind the scenes. As Deadline noted, he wrote for "The George Carlin Show" for one season and offered his voice in his brother's memoir, "Last Words." He was also an author of a handful of books, including "Highway 23: The Unrepentant," "Quien F!#kin' Sabe?," and "Quinn's Bar And Grill." But, while Patrick wasn't as prominent as George was, his brother often credited him for his profound influence in his life.
Patrick Carlin was George Carlin's role model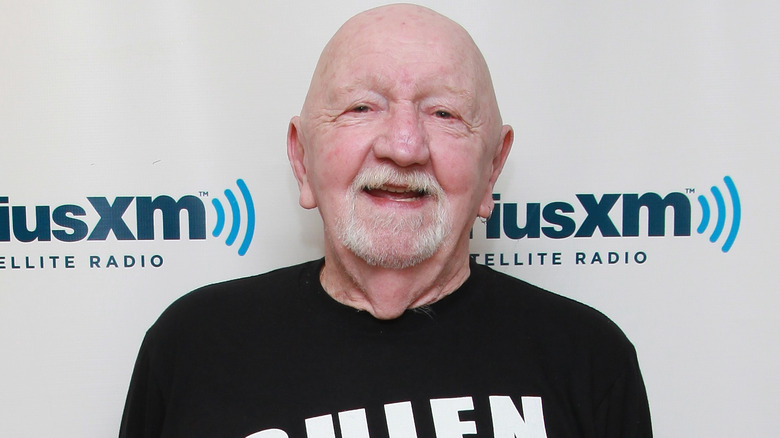 Taylor Hill/Getty Images
Before his death in 2008, George Carlin was known for his comedic work, having been regarded as one of the most influential stand-up comics of his time. But before he became a household name, he grew up in a tough Irish neighborhood in New York, and he credited his brother for making it through. "He's the one who taught me: 'George, if you're gonna steal, never get caught,'" George wrote in his autobiography, per ComicBook. "His idea of honest. We took care of each other and fought my mother and were partners in that struggle." He also called Patrick his best friend.
NBC News notes that Patrick will be featured on an upcoming HBO documentary about George, "George Carlin's American Dream," which is directed by none other than Judd Apatow and Michael Bonfiglio. It's slated to be released in May.
Patrick is survived by his two sons, Patrick Carlin and Denis Carlin.