Would Chandra Wilson Ever Leave Grey's Anatomy?
DFree/Shutterstock
Chandra Wilson has been an integral part of "Grey's Anatomy" right from the start in 2005. For 18 seasons on the medical drama, Wilson has played Dr. Miranda Bailey, who is outspoken and tells it as it is. She's also sweet and yet sourly sarcastic when needed. Dr. Bailey definitely gives Ellen Pompeo's character, Dr. Meredith Grey, a run for her money — and Wilson's portrayal hasn't gone unnoticed. According to Wilson's official bio, she's won a SAG, People's Choice Award, a Prism, and three NAACP Image Awards. Wilson's abilities don't end in front of the camera, as she's also turned talents to directing. Since Season 6, she has directed multiple episodes of "Grey's Anatomy" in addition to other shows, such as "Scandal" and "The Fosters."
Dr. Bailey's storyline has been integral right from the start. Although many of the storylines and scenes focus on Pompeo's character, fans have argued that Dr. Grey wouldn't be so enjoyable without the compliment of her colleague, Dr. Bailey, added to the mix. Often considered the backbone of the show, Dr. Bailey has survived the changes on "Grey's Anatomy" as other characters have come and gone. "Somebody's gotta be consistent," she joked about being a "Grey's" OG on Access Hollywood in 2019.
So, after 17 long years of appearing on the show, does the actor ever hanker for a change of scenery? Would Chandra Wilson ever leave Grey's Anatomy?
Chandra Wilson is keeping her Grey's Anatomy scrubs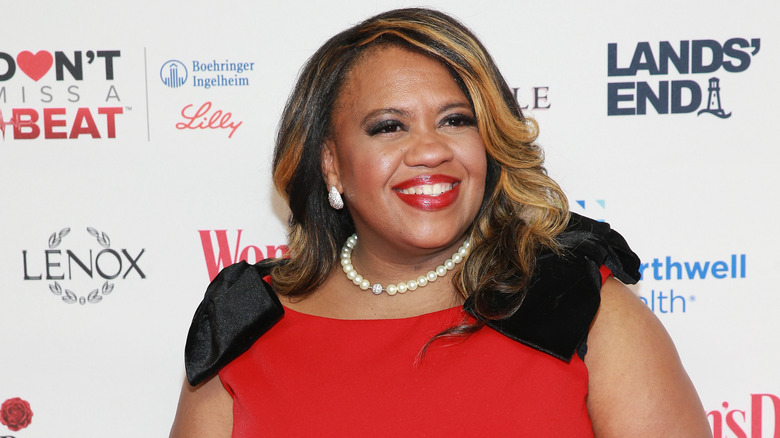 Bennett Raglin/Getty Images
After 18 seasons, does Chandra Wilson have any plans to hang up her stethoscope as Dr. Miranda Bailey on "Grey's Anatomy?" "I always say until the wheels come off, I'll be there," she vowed to Variety in December 2020. Of the changes their show and her character have gone through, Wilson explained, "I think there have been so many versions of when the show would end and how the show will end that there isn't a version at this point."
Indeed, Dr. Bailey has been through it all on the series, from battling the global COVID-19 pandemic, to giving birth and introducing the world to the word "vajayjay." Bailey has come a long way since Wilson first appeared as the iconic character in the pilot episode. "There was no thought in my mind, standing there in that moment, that I would still be playing that same character 11 years later," Wilson reflected to Cosmopolitan in 2015. "I don't even know if I was considered a regular yet!" 
In a 2016 interview with The Ringer, Wilson admitted she never tires of playing Bailey. "I've never said, 'Dang blabbit, do I have to be this woman today?'" she said. "I also feel a great deal of responsibility to do this character and our show justice because people really do care about the show." It's Wilson's commitment to the "Grey's Anatmony" story and audience that keeps her character going strong.
Chandra Wilson makes a big impact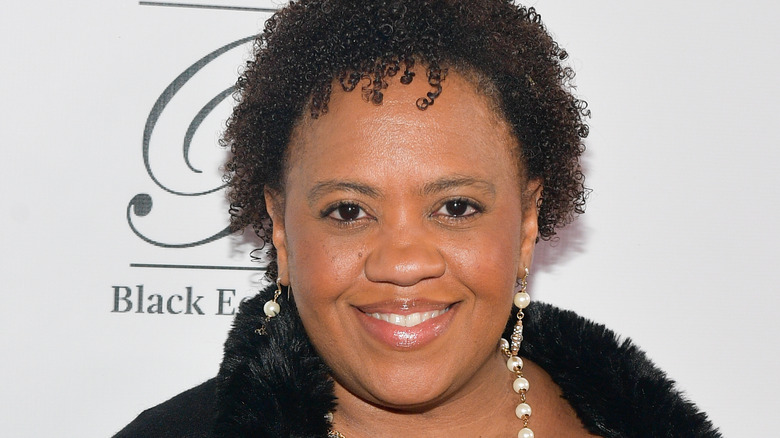 Matt Winkelmeyer/Getty Images
Chandra Wilson is well aware of the groundbreaking role "Grey's Anatomy" has played in television history, as creator Shonda Rhimes doesn't shy away from tackling hot button issues within the diverse "Grey's" cast. Wilson acknowledged the influence of the series and how seriously the cast and crew take the burden during an episode of "Stars in the House" in January 2021. 
"We understand the responsibility of our show in that sometimes people will listen to us more than officials or people who should know things," Wilson expressed, speaking to their portrayal of the COVID-19 pandemic, per Deadline. In an emotional episode of "Grey's Anatomy" Season 17, Wilson's character Dr. Bailey finally accepts that her mother is dying from COVID, a hardship compounded by the racial inequality of COVID victims. Wilson said that she hoped that raising the subject in a popular prime-time drama would give people pause for thought. The Shondaland show has also never feared tackling potentially divisive, yet essential issues. "The hope is that by illuminating these things on 'Grey's,' we're putting these things in the mouths of people you know — these characters — so that there is relevance and resonance where maybe there wasn't before," Wilson told Variety. With her attention to the show's dedicated audience made clear, Wilson's story on "Grey's Anatomy" is surely far from over.