This Is Really Why Vin Diesel Changed His Name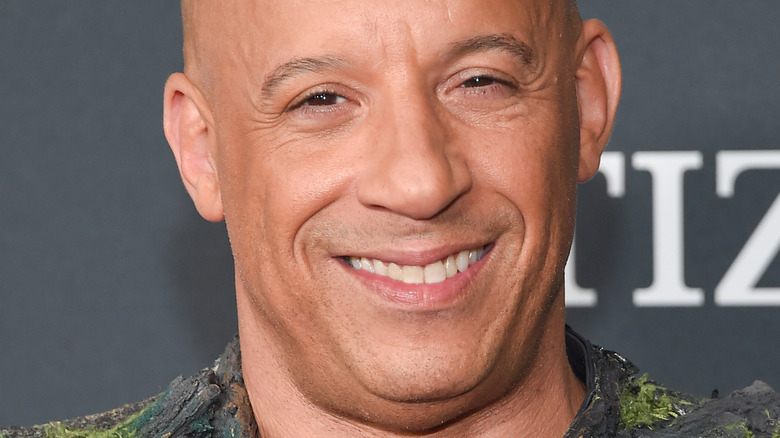 DFree/Shutterstock
Vin Diesel has found both fame and fortune by becoming a successful Hollywood action star. It's hard to imagine anyone bringing up the top figures in the genre and not mentioning his name. Frankly, the star has established such a strong signature onscreen presence, that Thrillist has even noted that films featuring his particular trademark as the "Vin Diesel factor." 
Thanks to the star's many roles, you might know him as Riddick from the movies that star him as the title character, or Xander Cage from the "xXx" films, per IMDb. That's not to mention that Marvel Cinematic Universe audiences might recognize his voice as Groot from "Guardians of the Galaxy," who's all about saying his own name. Of course, plenty of fans surely know him as Dominic Toretto from the "Fast and Furious" franchise. While fans may associate the star with this arguably most famous character, Jordana Brewster, who plays his on-screen sister, Mia Toretto, told Men's Health, "He is not Dom. Dom speaks and walks in an entirely different way. Vin's creation of Dom is genius because it's completely different from who he is."
Granted, Diesel isn't Dom, but at the same time, his name isn't really Diesel either. It turns out that the actor is one famous figure whose real name you might not know and he happened to change his name for a very specific reason.
Vin Diesel's stage name originated during his pre-fame job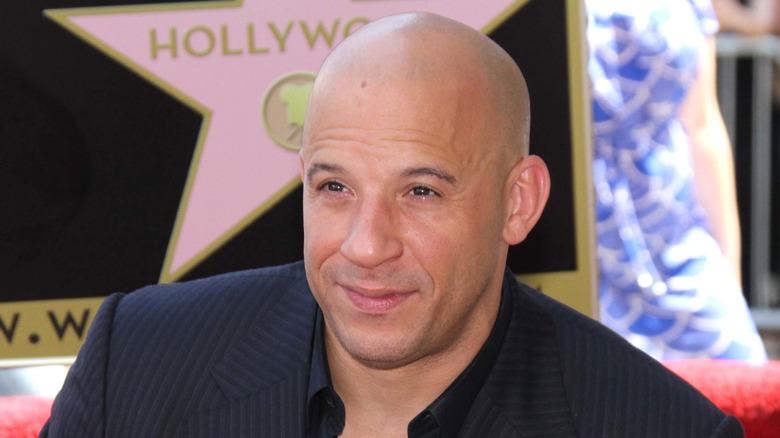 s_bukley/Shutterstock
While Vin Diesel has a famous name, when the star first came into the world on July 18, 1967, he was named Mark Sinclair, according to Screen Rant. So, where the heck did Vin come from? Well, Diesel — or Sinclair — was raised by his mom, Delora, and his stepfather, Irving H. Vincent, per Biography. Vin comes from Vincent. As for why the actor started using that as his first name, it originated from a time before he was a celebrity.
When Diesel was 17, Screen Rant notes that he had a job at a club in New York City. Unsurprisingly, he was a bouncer. Feeling like he needed a tougher name to go with his hardcore gig, he swapped Mark for Vin. As for his last name, Diesel was a name given to him due to his energetic nature. The star opened up about that time in a 2009 Facebook post, writing, "Ten years ago I was a bouncer, a security guard at a nightclub. ... 'Who you are now, is not who you will be 10 [years] from now... who you will be 10 [years] from now... is up to YOU.'" Fitting for someone who opted to change their name.
Fortunately for Diesel, the combination of Vin and Diesel not only worked for his job as a bouncer but also suits his role as an action star. His last name is also something that he's passed on to his children.
Vin Diesel gave his children very special names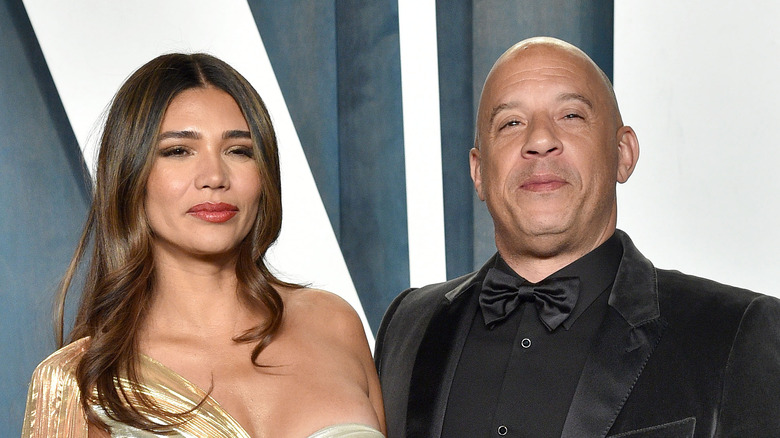 Lionel Hahn/Getty Images
Vin Diesel and his longtime partner, Paloma Jimenez, share three children together. When their first daughter was born in 2008, the couple gave her the adorable name Hania Riley, according to Parade. In 2010, Hania became a big sister when the family welcomed a baby boy into the world. The parents named their son Vincent Sinclair, which, as you may remember, is his step-father's last name (and the inspiration for Vin) paired with the star's original last name. As for the couple's third child, they had a second daughter in 2015 and named her Pauline. The name was a sweet tribute to Diesel's "Fast and Furious" franchise co-star and close friend, the late Paul Walker, who died two years before the little one was born.
As for the name the family is known by when it comes to the people in their lives, Diesel revealed what that happens to be while he was gushing about how often he's proud of his kids. "The last time was when Pauline said, 'Merry Christmas, everyone, from the Diesels,' and she put it all together in one sentence ... It was a big moment," he told People in 2017. Diesel may not have been the name that this star was born with, but it certainly seems to be one that he's proud to share with both his family and the world.