This Is Really Why Reese Witherspoon Changed Her Name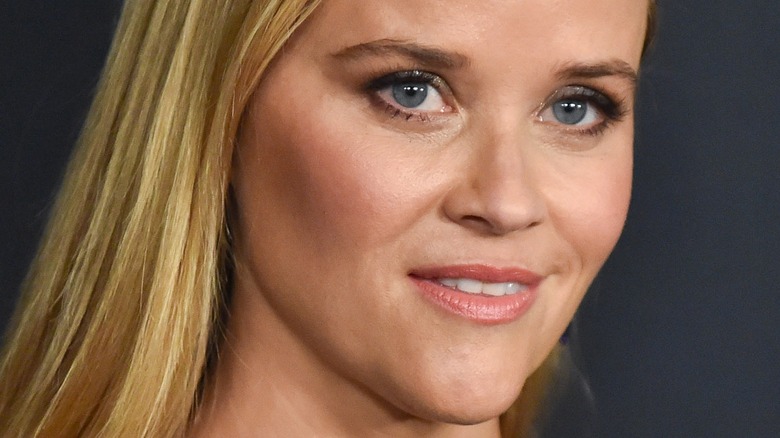 DFree/Shutterstock
Reese Witherspoon has long been one of the biggest names in the entertainment industry, and for good reason, too. She has a long list of credits to her name in both film and television that include hits like "Cruel Intentions," "Legally Blonde," "Election," and such series as "Big Little Lies" and "The Morning Show." What's more, Witherspoon also won the Oscar for Best Actress in 2006 for her role in "Walk the Line." And while Witherspoon is a Hollywood star who has certainly taken on a lot of challenges over the course of her career, she did admit in 2021 that she suffered from panic attacks while on the set of her 2014 film, "Wild." She told Interview that, not only was she scared because of the "nudity, sexuality, and drug-use aspect, but also [because of] being alone on camera with no other actors," and added, "I hadn't ever been alone in scenes for days and days. There were probably 25 days of the shoot where I had no other actor opposite me. It was just me and a camera and a backpack."
Even though Witherspoon has certainly made a name for herself for being one of the most courages actors in the business, few realize she actually changed her name before she became a huge star. Witherspoon says there's a good reason behind the change, too.
Reese Witherspoon and the importance of knowing her name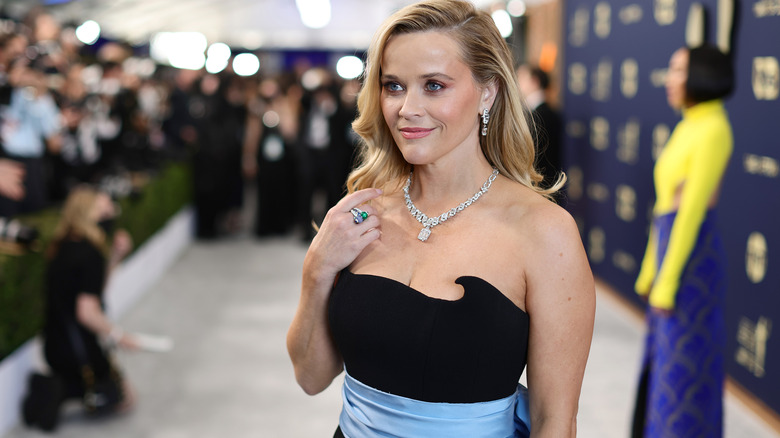 Dimitrios Kambouris/Getty Images
The world might know her as Reese Witherspoon, but her closest friends and family have been calling her by a different name since long before she became a staple in Hollywood. That's right: Reese Witherspoon isn't actually Reese Witherspoon. Per Women's Health, her full name is Laura Jeanne Reese Witherspoon, but she decided to ditch her first two names and keep "Reese" just so she can sound more "Hollywood." And it's a good thing Witherspoon shortened her name the way she did, especially after the incident she had back in 2013 when she was arrested for disorderly conduct. According to The Guardian, she repeatedly yelled at the arresting officer, "Do you know by name?" along with, "You're about to find out who I am." Clearly, the officer knew who Witherspoon was (along with the rest of the country) as the next day she made headlines for her arrest along with the arrest of her husband James Toth for DUI, as reported by Variety.
And while Witherspoon later admitted that she felt both shame and embarrassment for her behavior, one celebrity blogger took it upon himself to give her yet another name change inspired by the events of what happened that night.
Reese Witherspoon knows it's all in a name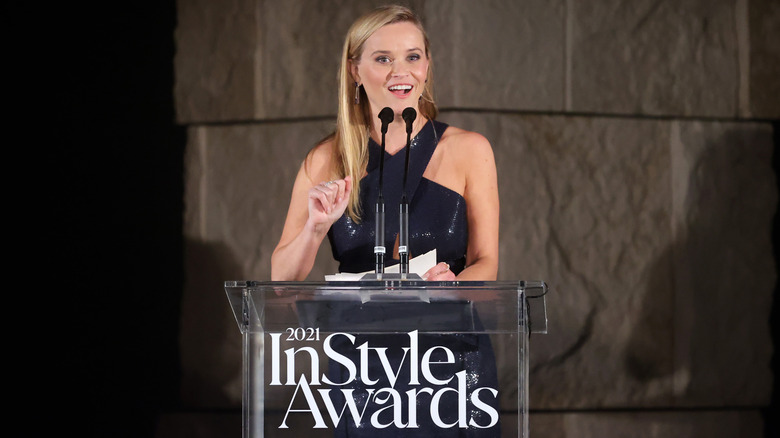 Emma Mcintyre/Getty Images
Her name might be Reese Witherspoon to the world and Laura Jean to her family and friends, but on the internet, she got a whole different moniker the night after her arrest for disorderly contact. Because Witherspoon's arrest was the first time people actually heard that her real first name was not Reese, they were thrown totally off guard when the arrest records referred to the actor as "Laura Jean Reese Witherspoon." This prompted some celebrity bloggers like Michael K from DListed to notice that Witherspoon's name was initially cut off from her mugshot and write, "From now on, I don't know who this Reese Witherspoon is, but I definitely know who Laura Jeanne Poon is." (Cue the laugh track.)
That said, it's a good thing few fans out there have trouble pronouncing Witherspoon's name. However, she did have a hard time trying to say model Cara Delevingne's name after the Met Gala back in 2014. According to Us Weekly, Delevingne posted but then deleted a video of a very confused Witherspoon trying to say her last name. She could be heard saying, "I don't know what your f***ing name is," along with, "If you force me to say your last name, I'll be f***ed." Then again, who can blame her? If there's anyone who knows how important good names are, it's definitely Witherspoon.