The Truth About Garcelle Beauvais' Friendship With Sheree Zampino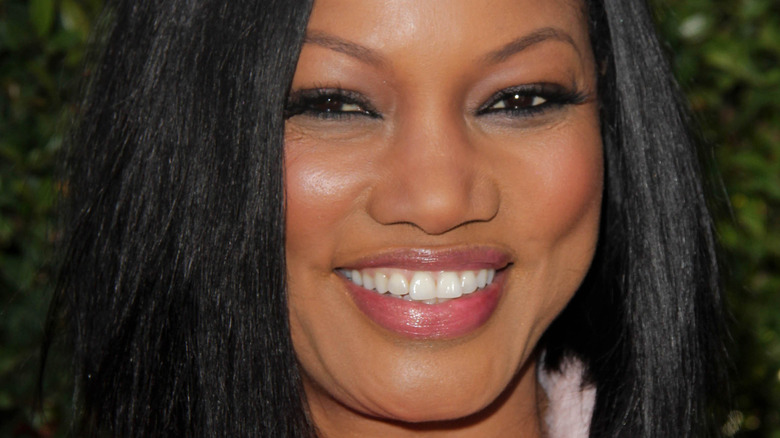 Kathy Hutchins/Shutterstock
Garcelle Beauvais and Sheree Zampino go back a long way. Literally years before E! News revealed in December 2021 that Zampino landed herself a role alongside the actress on "The Real Housewives of Beverly Hills" in a friend capacity after popping up on the Bravo series a few times before. Zampino has since brought plenty to the West Coast spin-off of the popular franchise too, and has been holding her own as she has plenty of experience with drama after appearing on the VH1 reality series, "Hollywood Exes." There's no doubting Zampino is very much a famous ex, as Zampino was once married to Will Smith, with the two — who share a son, Trey Smith, together – tying the knot back in 1992 before divorcing in 1995, which is actually around the time her friendship with Beauvais started.
So, naturally, Zampino hit the headlines in March when Smith infamously slapped Chris Rock during the 2022 Oscars and she took to Instagram to share a video showing the star's family celebrating after he won his very first Oscar. The clip showed Zampino sitting alongside Smith's kids and family members as they cheered the actor on and was posted after it was reported by Page Six that she left a viewing party in the wake of the slap seen around the world.
But now we know Zampino is pretty close with her former husband, just how close is she with Beauvais?
Garcelle Beauvais got Sheree Zampino her gig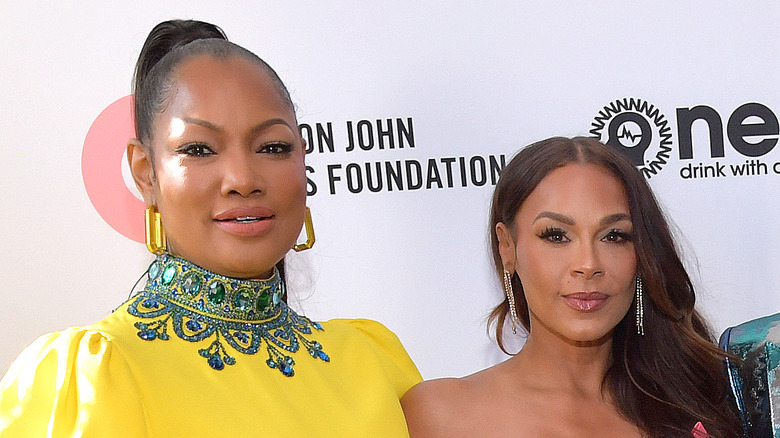 Lester Cohen/Getty Images
It turns out Sheree Zampino actually has Garcelle Beauvais to thank for her gig on "The Real Housewives of Beverly Hills." We know the star appeared a few times before things were made official, and being announced as an official friend likely came from her pre-existing relationship with Beauvais. Back in November 2020, Zampino told Entertainment Tonight that she would be interested in joining the show in a bigger capacity, admitting, "I wouldn't shoot it down. I would definitely consider it — and there's more to come, 'cause we've had other scenes together. [Beauvais] and I filmed scenes [for season 11], so it definitely is something I would consider."
A month before that, a fan tweeted asking if "Real Housewives" producer Andy Cohen would be interested in bringing Zampino onto the show in a bigger role, two which Beauvais responded, "That would make me so happy." That same month, Beauvais told People she wanted to see Denise Richards back, while noting, "I've also been pitching Sheree Fletcher Zampino, Will Smith's ex-wife. I would love her to be a friend on the show. I would love to have someone I can trust." A few months later, Zampino joined as a friend then came amid a whole lot of speculation about race on the show after Beauvais became the first African American woman to land a role on "RHOBH" as a main cast member.
They dated the same guy!?
While Garcelle Beauvais and Sheree Zampino may seem pretty close today, they actually broke that 'girl code' of not dating the same guy way back when. And it's a super famous ex that the two have in common, as that guy was none other than Will Smith. That revelation came out during a May 2020 episode of "The Real Housewives of Beverly Hills" when the two actually joked they were in a "throuple" with the man behind that infamous Oscars slap. "He was hot. He was a bachelor. I was single, you know? It happens in Hollywood," Beauvais admitted, via Entertainment Tonight.
During an appearance on "Las Culturistas" in an April, Beauvais admitted she stopped seeing Smith following his divorce as he started seeing Jada Pinkett Smith. She recalled a time she called him while he was in the car with his son and Zampino and remembering hearing someone ask if it was Pinkett Smith on the phone. "And that's when I was like okay, I'm not the only one, exit stage left," she said. But romancing the same guy never slowed down this friendship. Beauvais also spoke out about having Zampino on "RHOBH" with her, admitting, "It was great and it's so funny, because she comes in, she goes 'did you call me for backup?' It's been great... It's just nice to not be the only one in the room, it's nice to have someone that I know who has my back."