Rachel Zegler Reveals What She Found Unfair About The Ansel Elgort Controversy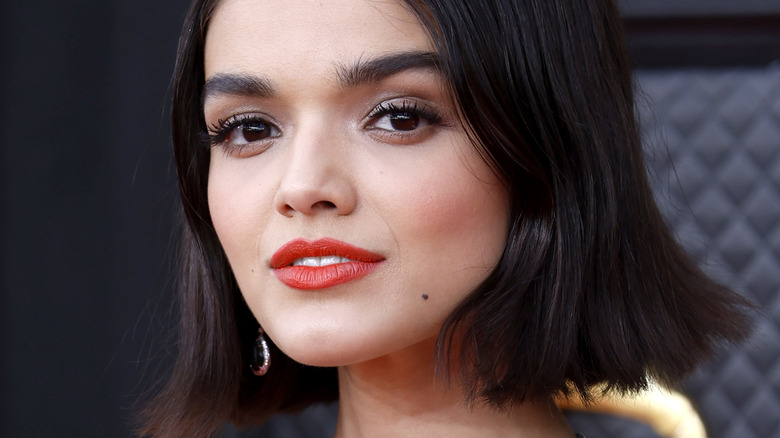 Frazer Harrison/Getty Images
The following article contains mentions of sexual abuse and misconduct allegations.
The 2020 sexual assault allegations against Ansel Elgort continue to loom large over both the actor and those around him. In June 2020, a Twitter user, "Gabby," tweeted since-deleted claims that Elgort had sexually assaulted her in 2014 when she was 17 and he was 20 (per People). The oultet further reported that Gabby claimed Elgort also "tried to solicit nude photos from her and asked to have a threesome." 
Elgort's since-deleted Instagram response (per People) described himself as "distressed" by the allegations. "I cannot claim to understand Gabby's feelings but her description of events is simply not what happened. I have never and would never assault anyone," Elgort wrote. Instead, the "West Side Story" star claimed he and Gabby had "a brief, legal and entirely consensual relationship" and he is "disgusted and deeply ashamed" of having ghosted her after the breakup. 
"West Side Story" leading lady Rachel Zegler was also affected by her co-star's scandal. The actor tweeted mere hours after Gabby published her claims, "I am feeling a little lost tonight and I am feeling a little disappointed." She also reportedly liked tweets defending her right to not answer for Elgort's alleged behavior, per mitú. After Zegler tweeted a "WSS" cast photo in January 2022, fans were even keen to notice she had cropped out Elgort. "Was not you [sic] defending him in a interview like 2 days ago?" one user asked. 
As per a recent interview, it seems Zegler is done speaking on the matter altogether following the drama.
Rachel Zegler hated addressing the Ansel Elgort allegations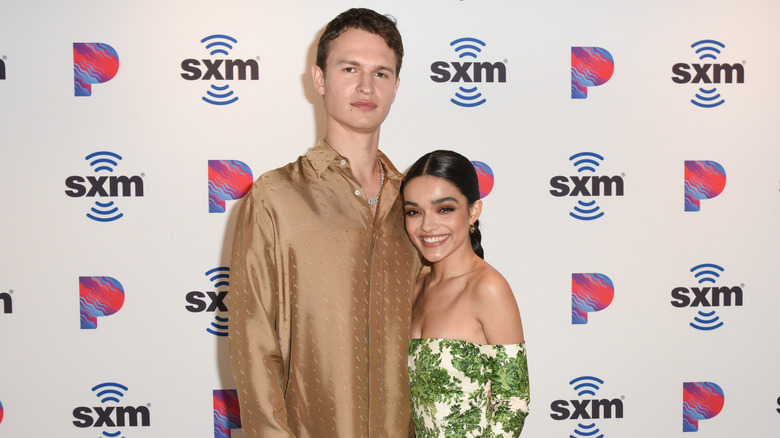 Vivien Killilea/Getty Images
Rachel Zegler went in-depth on why she's over addressing Ansel Elgort's sexual abuse allegations. In ELLE's May issue, Zegler revealed just how painful the experience has been from her point of view. Calling the time following the allegations "some of the worst mental health days I've ever had," Zegler said she felt partially robbed of her excitement awaiting the 2021 release of "West Side Story." 
Instead, Zegler told ELLE, "[I] was being held accountable [by the public] for accusations that not only had nothing to do with me but were made about a situation that was said to have occurred [five] years prior to when I had met and worked with this person." Noting that she was only 17 when she met Elgort, Zegler was also hurt by what she viewed as the insincerity of some people, which she felt was "from a place of me having to answer for that, and not them actually caring about whether or not I was okay." That said, Zegler extended some courteous thoughts to Elgort's accuser, saying, "I cannot imagine what she had to go through... I don't pretend to know."
While one Twitter user dismissively wrote off Zegler as "attention-seeking," another summed up the many supportive responses to her interview by writing, "People blaming Rachel Zegler for working with Ansel Elgort is insane ... people blaming her for the actions of a grown man who she happened to costar with is just gross."
If you or anyone you know has been a victim of sexual assault, help is available. Visit the Rape, Abuse & Incest National Network website or contact RAINN's National Helpline at 1-800-656-HOPE (4673).