How Mark Harmon Really Got His First Acting Job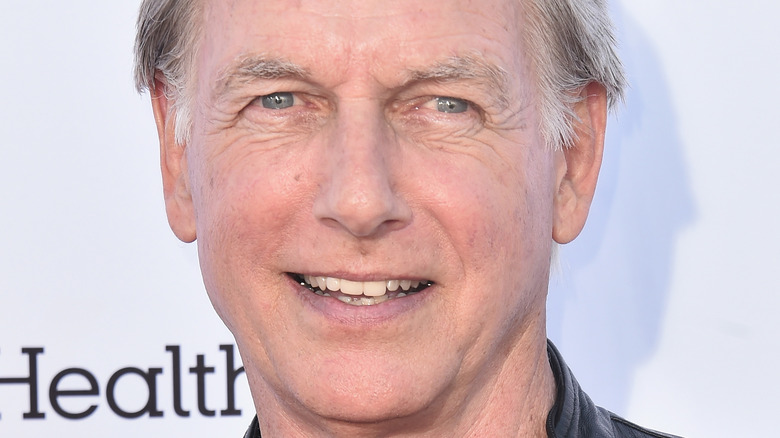 Alberto E. Rodriguez/Getty Images
"NCIS" star Mark Harmon has become best known for his role as Special Agent Leroy Jethro Gibbs, ever since the CBS show's pilot aired in 2003. Harmon's impeccable acting skills made him America's pick for Favorite Crime Drama Actor at the 2017 People's Choice Awards, according to Variety. He's since said goodbye to playing his longtime character Special Agent Gibbs after exiting the crime series after Season 18, per Deadline. Although Harmon now has his own star on the Hollywood Walk of Fame from an impressive acting career spanning five decades, he didn't always have his eyes set on the entertainment business.
In fact, Harmon previously wanted to be a doctor, and he was also a college athlete who played football at UCLA before changing his focus to acting after graduation. In August 2019, Harmon told Parade that he was inspired by his father, Tom Harmon, who won the Heisman trophy, a prestigious award given to one college sports player annually, in 1940. Harmon spoke about how amazing it was to watch his dad's old highlight videos as a kid, adding, "I was literally, like, eight before I realized my dad ever got tackled because, on the reel, he scores every time he gets the ball!"
Family has always been an important concept to the "NCIS" star. And one of his close relatives actually helped Harmon land his first big acting gig in an unexpected way.
Mark Harmon's big break in the acting business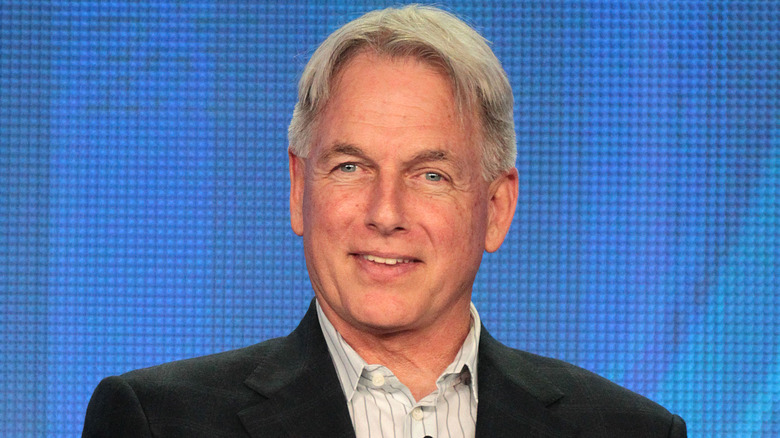 Frederick M. Brown/Getty Images
Mark Harmon gives partial credit to his sister for putting him in a situation that resulted in his first professional acting job on "Ozzie's Girls," the spinoff of "The Adventures of Ozzie and Harriet," reported Parade. In 1963, the "NCIS" actor's eldest sister, Kristin Harmon, wed Ricky Nelson,  a notable pop sensation in the late '50s and '60s, per the Daily News. Kristin and Ricky finalized their divorce in 1982 after 19 years of marriage. But it was their relationship that started Mark's acting career, as his sisters-in-law were Ozzie and Harriet Nelson, the stars of "Ozzie's Girls."
The Harmon and Nelson families began intermixing, which resulted in Ozzie approaching Mark one day at the beach for a small conversation. "We'd sit underneath my tower and we'd talk about big band music, as Ozzie started as a big band leader and Harriet was a vocalist," stated the "NCIS" star. Then, one day when his sister's father-in-law needed an actor on short notice for "Ozzie's Girls," Mark was the one he called as a replacement. He told Parade, "That changed my course."
While his sister's love connection sparked Mark's acting career, it wasn't always rainbows and sunshine for the family. According to People, Kristin struggled with drug and alcohol use, and it was Mark who encouraged her to go to rehab. She once said, "Nobody but my brother could have talked me into this because I trusted him." People also noted that Kristin sadly died from a heart attack at age 72 in 2018.
What to know about Mark Harmon's earliest role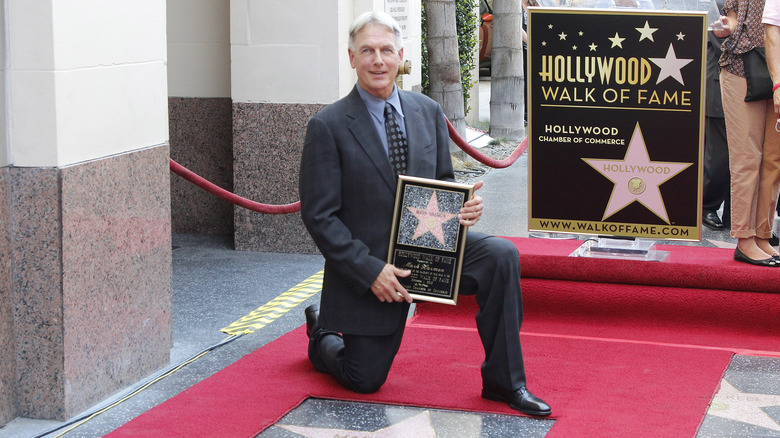 Joe Seer/Shutterstock
According to IMDb, Mark Harmon landed his first big acting role on "Ozzie's Girls" in 1973. He appeared as Mark Johnson for the series' Season 1 finale, "The Candidate." In episode 24 of the spin-off comedy series from "Ozzie and Harriet," Harmon is seen acting alongside TV stars Ozzie and Harriet Nelson. In a scene where Harmon visits the couple's home on the show, Harriet gives credit to the "NCIS" star for his "shiny white teeth" and "beautiful hair."
In the scenes Harmon acted in, he played the rival of Susie, one of the two college girls living with Ozzie and Harriet after their boys left home. She was voted for class vice president, but the episode show's she tries to get out of it and sets Harmon's character up for the win. TV Guide reported that "Ozzie's Girls" only ran for one season, so Harmon managed to start his career in the last episode ever produced of the sitcom. However, more than four decades later, fans still enjoy looking back at Harmon's first acting experience.
One fan who watched back Harmon's old "Ozzie's Girls" episode commented, "Mark definitely got better with age." While another chimed in, "Mark is just like cheese & wine...the older he gets...the Finer he gets !!!" We're glad that Harmon was given a chance by the Nelson's and has worked his way up to become an Emmy-nominated actor.