How Does Jaden Smith Really Feel About His Parents' Massive Drama?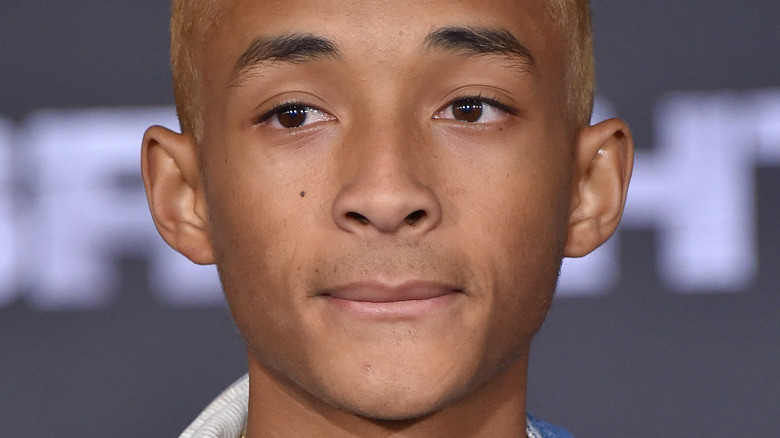 DFree/Shutterstock
Will Smith and Jada Pinkett Smith's marriage has become a regular topic of conversation. The formerly private couple have become tabloid favorites in recent years, as a series of controversial incidents renewed the public's interest in their personal lives. Between the physical altercation between Will and Chris Rock at the 94th Annual Academy Awards, and Jada's "entanglement," with singer August Alsina, the couple is seemingly unable to avoid public drama.
For Will and Jada's children, Jaden Smith and Willow Smith, the constant scrutiny from critics has been damaging. Will previously spoke about his relationship with his son, which he says was first fractured when the 2013 film "After Earth," failed commercially. "We never discussed it, but I know he felt betrayed," the father said in his memoir, "Will" (via People). "He felt misled, and he lost his trust in my leadership."
Jaden, now 23, has since amassed a lucrative entertainment career of his own. However, fans may be wondering how Jaden feels about his parents' headlining relationship.
Jaden Smith is apparently used to public backlash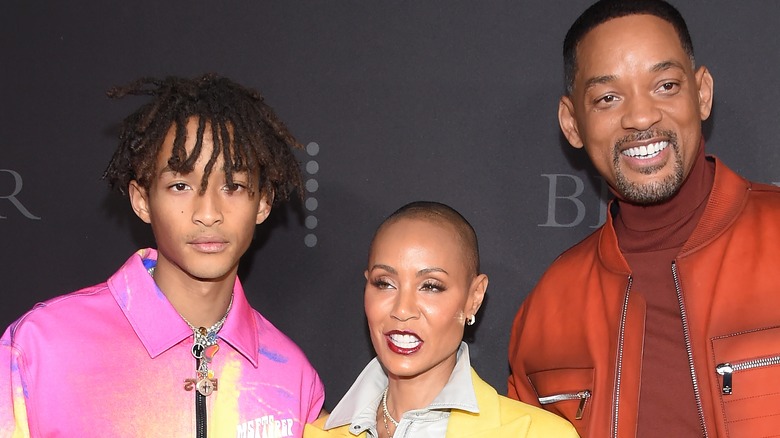 DFree/Shutterstock
Jaden Smith has been famous his entire life. His parents, Will Smith and Jada Pinkett Smith, married in 1997 and Jaden was born a year later. And while the family has always been recognizable celebrities, it seems as if their personal dealings are being discussed now, more than ever. A source revealed to Us Weekly that the constant disclosure is sometimes tough for Jaden.
"Jaden knows that his family is a little different and how open his mother is about their personal life," an insider said. Because he grew up this way, the source added, "At this point he is used to having his personal life on display and criticized at times." The person further explained that Jaden is unbothered by his father's altercation at the 2022 Oscars, and believes Will was "protecting" Jada.
However, Will appears less keen on Jada's constant over-sharing. In a resurfaced clip from 2019, Will is seen shutting down his wife as she attempted to film a promotional video for her Facebook Watch series, "Red Table Talk." "I would say don't just start filming me without asking me," Will said in response to a question asked by Jada (via the New York Post). And while rumors have been circulating about the state of the Smiths' marriage, the couple has remained relatively mum since the incident at the Oscars.