Who Is Sasha Obama's Rumored New Boyfriend?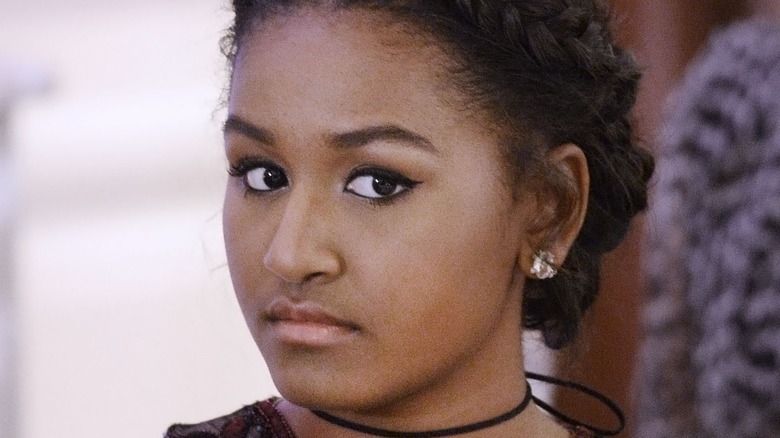 Pool/Getty Images
Both Sasha and Malia Obama spent their childhood years before the eyes of the world, but now, they're all grown up. With the Obama sisters' transformation to adulthood comes an exciting new chapter — and with that comes grown up relationships!
Speaking on "The Ellen DeGeneres Show" in April, former First Lady Michelle Obama joked that just a few years prior, she had taken the girls to the show to see the Jonas Brothers perform. However, she added that things had certainly changed since then. "They loved the Jonas Brothers," she reminisced, before adding, "Now, they're bringing grown men home."
Michelle didn't give any more information about who exactly those grown men were. However, just a day after her interview with DeGeneres, the Daily Mail published paparazzi pictures of her youngest daughter, Sasha, alongside a mystery man. Given her broad smile, many have begun to speculate whether he happens to be one of the "grown men" brought home. The question remains, though: just who is Sasha Obama's rumored new love interest?
Sasha Obama's reported beau is Clifton Powell Jr.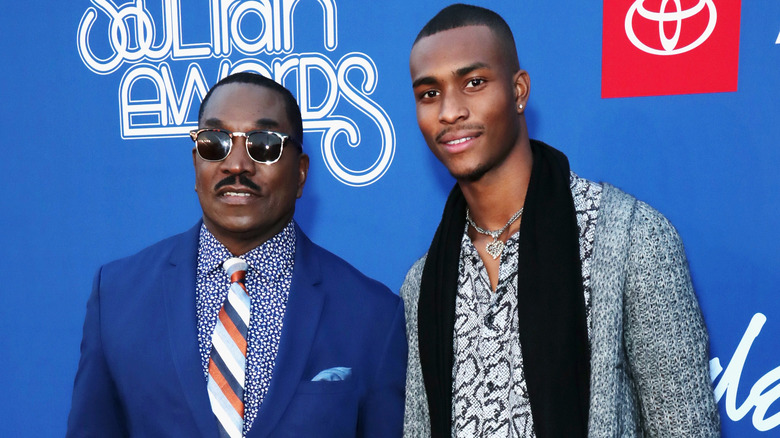 Leon Bennett/Getty Images
According to the Daily Mail, the man is none other than Clifton Lewis Powell Jr. — commercial director, college basketball player, and son of "Ray" actor Clifton Powell.
According to his eponymous professional website, Powell has a real passion for the arts, and he's already forged an impressive career for himself in the space. In his capacity as a writer and director, his clients to date include the NFL, the NBA, Peloton, and Nike, among many others. Regarding his future aspirations, Powell reveals on his website that he hopes to keep learning the ropes of the business as he continues to flex his "creative muscles."
As for how Powell and Sasha Obama met, the first daughter has yet to confirm that. However, it seems likely the two met at college. While The Detroit News previously reported that Obama was enrolled in the University of Michigan, the Daily Mail revealed in early 2022 that she had transferred to a school in California. Per the UC Santa Barbara website, Powell has played basketball at the school, so it's possible the pair are college sweethearts.