What We Know About Serena Williams' Baby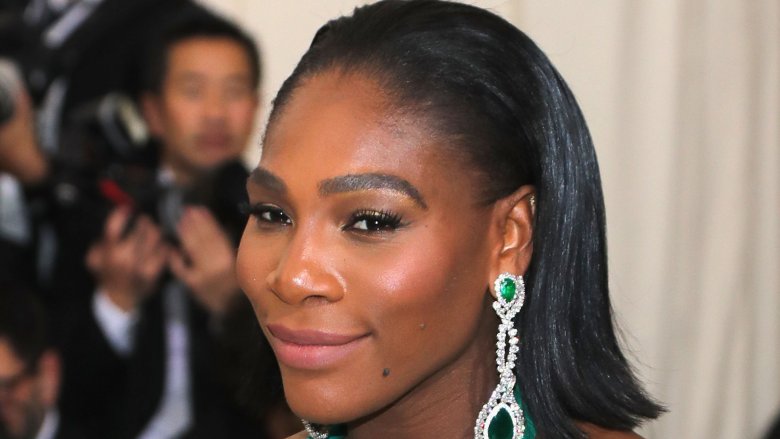 Getty Images
She served up a baby: Serena Williams is a mom! She and fiancé Alexis Ohanian welcomed their first child on Sept. 1, 2017, in West Palm Beach, Fla. Here's what we know about the tyke so far.
They kept the sex a surprise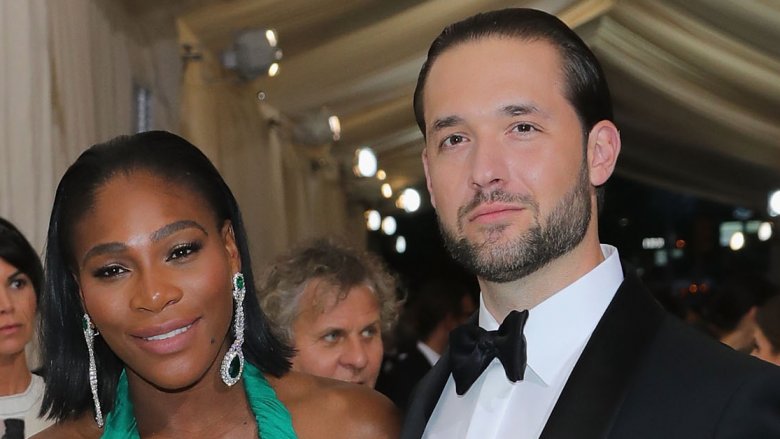 Getty Images
Serena's older sister, fellow tennis legend Venus Williams, accidentally revealed that Serena was expecting a girl, though the sisters both tried to downplay the speculation of the baby's sex afterward.
"She's going to call me favorite aunt," Venus said in an interview with Eurosport in May 2017. "Of course, we're always like, every day, it's like 'Baby 'V, Baby Isha, Baby Lyn.' We all want the baby to be named after us."
Afterward, Serena tweeted, "FYI: I think the surprise of knowing what you are going to have on that very special day you give birth is probably the best surprise you can ever have. So to clarify what Venus said, I am always joking with my sisters to see what favors I can get them to do for me next. If I want something from one of my sisters, I say 'Baby Venus,' 'Baby Lyn' or 'Baby Isha' needs it. I did not grow up with any brothers, only sisters, and we all say 'she' more than 'he.' Unless I'm joking with my dad or Alexis and I'm trying to con something out of them, too. Hey, I'm the youngest of five! I've always tricked all of them! What can I say?"
It was a girl after all
It turns out, Venus was right! 
The proud parents had initially been split on their predictions. Serena told Vogue on Aug. 15, 2017, "Alexis thinks we're having a boy, but I have a strong suspicion that it's a girl. Two weeks after we found out, I played the Australian Open. I told Alexis it has to be a girl because there I was playing in 100-degree weather, and that baby never gave me any trouble. Ride or die. Women are tough that way."
Ohanian seemed to come around to that point of view, too. "We have our hunches," he told Jimmy Kimmel Live in early August 2017. "[Serena] put it really well , actually—she won the Australian Open while pregnant, and she remarked that she feels like it has to be a girl because everything that little baby went through and handled like a champ, only a woman could be strong enough to take on... If anything, it's really just reinforced how amazing and strong and powerful and awesome women are."
Local sports journalist Chris Shepard tweeted on Sept. 1, 2017, "Tennis star Serena Williams gives birth to a baby girl weighing 6 pounds, 13 ounces. Mom and baby doing well."
She made her public debut
On Sept. 13, 2017, Serena and Ohanian debuted their baby girl, Alexis Olympia Ohanian Jr. (named after her dad!), in a sweet video documenting the pregnancy, as well as on Serena's Instagram.
In the video, Serena notes that there were "complications" and that she and baby stayed in the hospital for six or seven days, though she doesn't specify what the complications were. Those complications didn't slow the rugrat down: She already has her own Instagram account!
Serena revealed her pregnancy by accident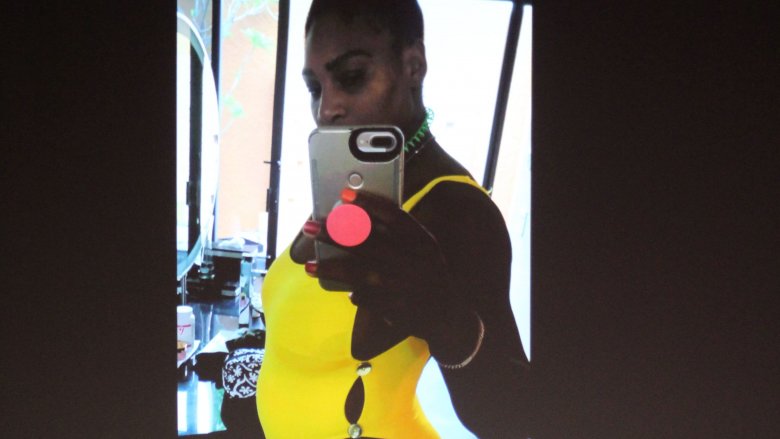 Getty Images
Serena didn't mean to announce her pregnancy when she did. In April 2017, she posted a selfie of her baby bump with the caption, "20 weeks," but she later said that she'd meant to send the photo as a private message.
"On social media you press the wrong button and...30 minutes later, I missed four calls and I'm like, 'That's weird,'" she told Gayle King in a TED Talk (via Us Weekly). "I have this thing where I've been checking my status and taking pictures every week to see how far along I'm getting. I've been so good about it, but this was the one time it slipped." 
Serena said she wasn't upset about the accidental reveal, adding, "It was a good moment. I was only going to wait five or six more days."
Serena was terrified of pregnancy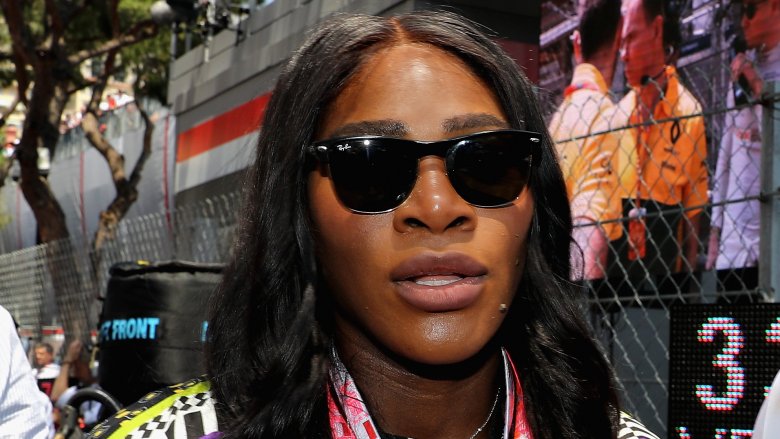 Getty Images
Serena told Vogue in August 2017 that she's been scared of getting pregnant since 2011, when she was hospitalized for bilateral pulmonary embolisms after foot surgery, because pregnancy can increase the chance of blood clots. However, she got over that fear pretty quickly. 
"Once I found out, something happened that surprised me: I became really calm," she said. "I thought, 'You have to win, but you're allowed to lose, because you have something to look forward to.'"
Serena was intimidated by childbirth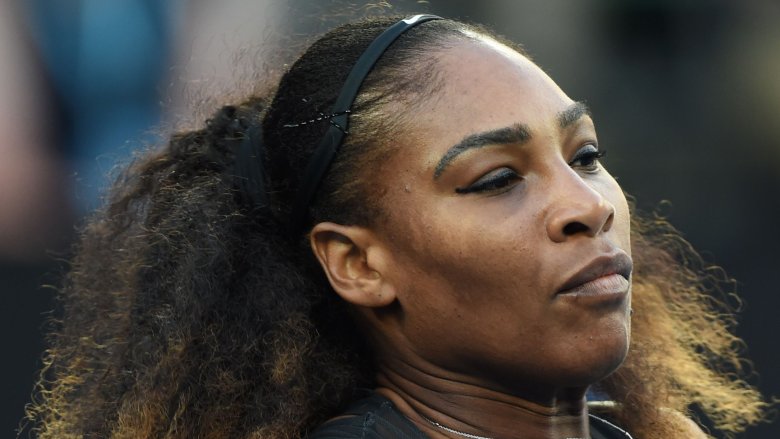 Getty Images
In August 2017, the 35-year-old tennis champ told Vogue, "I'm nervous about childbirth. I'm not a spring chicken. The one thing I really want is an epidural, which I know a lot of people are against, but I've had surgeries galore, and I don't need to experience any more pain if I can avoid it. But the biggest thing is that I don't really think I'm a baby person. Not yet. That's something I have to work on. I'm so used to me-me-me, taking care of my health, my body, my career."
But that same month, Serena admitted to Australia's the Herald Sun that childbirth seemed like a thrilling, rewarding experience. "I have so much respect for so many women [for giving birth]," she said. "I am about to be a real woman now, you know? It's going to be something incredibly impressive to go through."
Alexis Ohanian is taking paternity leave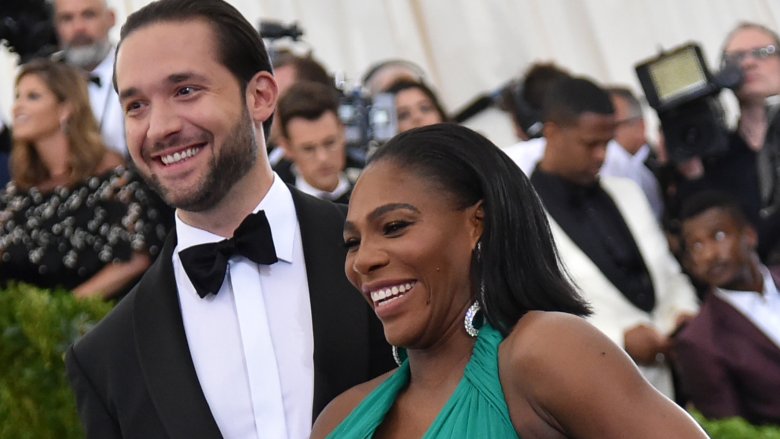 Getty Images
Reddit co-founder Ohanian is reportedly taking six weeks off of work to care for the new tot. "At Reddit, it's really important for us to support men and women when they are welcoming a new member to the family and so we have a pretty generous parental leave policy," he told CNBC's Squawk Box in July 2017. "I'll be taking off for six weeks myself and trying to do the best job possible as a new dad, a first-time dad. We want to break that stereotype that the men work and the women take care of kids. We want to give that opportunity to everyone."
Ohanian told Today in June 2017 that he was practicing and preparing for the baby's arrival. "My favorite [parenting tip] is to sleep with a blanket for like a month before the due date so you get your dad scent all over it and then wrap the baby in it once it shows up, so they're not just immediately bonding with Mom, but also getting a bit of Dad," he said. 
Another tip he appreciated: "Apparently snaps on baby PJs are nonsense. Zippers are far more practical, despite not making that satisfying snap noise when you get baby dressed." 
Where did he get those tips? Reddit, of course.
Serena couldn't believe she was pregnant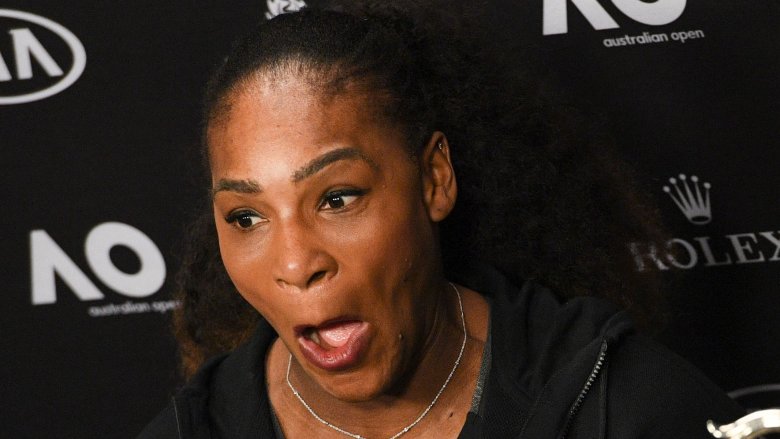 Getty Images
Serena revealed to Vanity Fair that she didn't think she was pregnant. She just believed she wasn't feeling like herself. She reportedly only took a pregnancy test at the behest of a pal who insisted. She actually took the test and forgot about it while getting ready for an event. 
"An hour and a half later, I went back to the bathroom and I totally forgot about it because [I believed] it was impossible for me [to be pregnant]... "So I went back to get dressed and I went back in the bathroom and I was like, 'Oh yeah, that test,'" she said. When she checked the results, she claims that she "did a double take and my heart dropped. Like literally it dropped."
Even at six months in, Serena could barely believe she was expecting. "If you would have told me last year in October or November that I would have a baby, not be pregnant but have a baby, I would have thought you were the biggest liar in the world," she said. "This is kind of how I am right now. This is happening sooner than later, and it's going by so fast... I don't know what to do with a baby. I have nothing... I've done absolutely nothing for the baby room."
Serena's pregnancy was relatively easy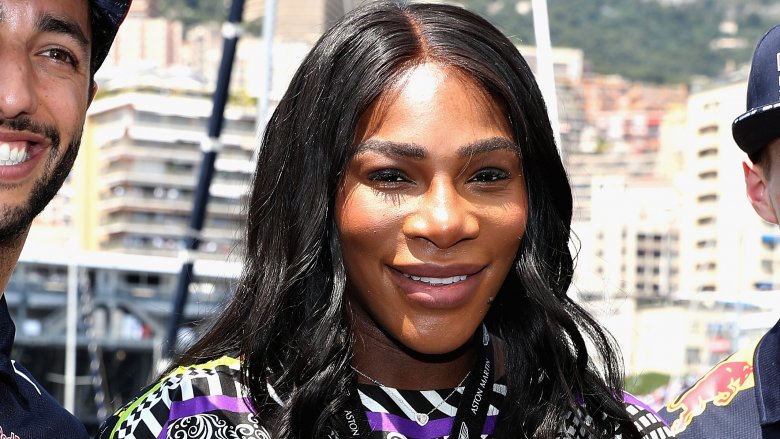 Getty Images
While a lot of women have tough pregnancies, Serena was one of the lucky ones—despite her aforementioned fears for her health.
"I've been really fortunate, I've had a really good pregnancy," she told E! News. "Sometimes I'll be walking in my house and I'm like, 'I really like being pregnant!' I never thought I would say that... It's been great." She added, "I've been really busy, I'm still traveling, I'm still working. I haven't let the pregnancy stop me... I don't have the [pregnancy] cravings, so I'm a little disappointed with that. But I'm OK with it because I feel like if I had the cravings, I might have a tougher pregnancy. I've just been trying to eat healthy and stay fit."
In terms of kicking, her unborn baby was as active as her mama. "Baby's really busy," Serena giggled. "I believe the baby plays tennis at night."
Serena is taking after her own mom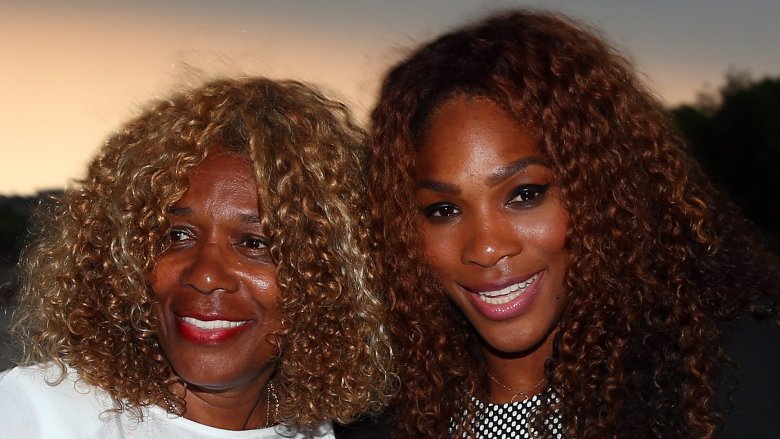 Getty Images
Impending motherhood made Serena look back at her own upbringing with a new appreciation for her parents, especially her mom, tennis coach Oracene Price.
"My mom has always been so strong for me and she's been the woman that has just literally been unbreakable, someone that I always looked up to and all my sisters looked up to," Serena said in her keynote address at the BlogHer conference in June 2017. "In the midst of having a child, it's like all of the sudden you start thinking about the lessons your parents taught you, especially my mom." 
Williams continued. "And you start thinking about, 'Wow, what do I want to raise my kid as?' And when you're young and you're growing up you think your parents may be strict. Then you realize when you're older and you're like, could they have been a little stricter? Or should I have done this more?" She added, "I feel like all those lessons [my mom] taught me about being so strong, of proud of who I am, of being able to look anyone in the face and have confidence and speak with so much confidence is something that I really have been able to embrace, and I would love to teach my kid that."