Britney Spears Claims Her Father Is Still Haunting Her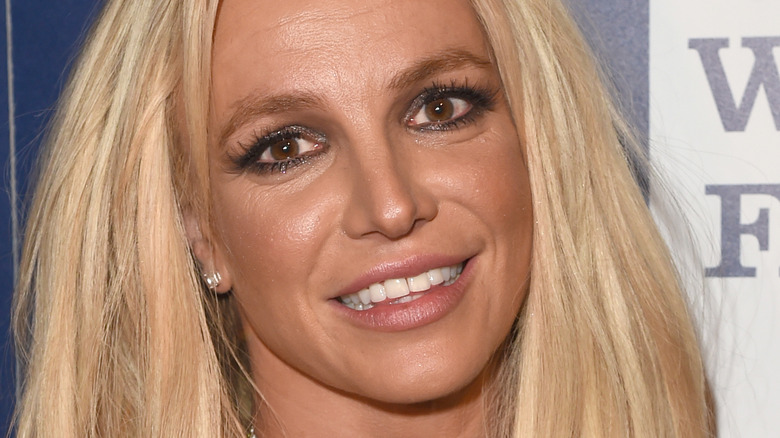 J. Merritt/Getty Images
Britney Spears' conservatorship may be over, but that doesn't mean her dealings with her father (and former co-conservator), Jamie Spears, are over. According to BBC, the conservatorship was put in place in 2008, during a time when Britney was struggling with her mental health. Jamie was put in charge of controlling her finances, entire estate, and even had the power to make decisions for her as an individual. 
It took over a decade — and with the help from the public outcry — for the "Lucky" singer to regain her freedom. According to CBS News, in November 2021, a Los Angeles judge ended Britney's conservatorship after 13 long years. "What a sight seeing so many people celebrating my victory," the singer shared on Instagram as she basked in her newfound victory. "I actually got my first glass of champagne at the most beautiful restaurant I've ever seen last night! I'm celebrating my freedom and my B day for the next two months."
It's seems those celebrations were a bit premature, because although Britney's father no longer controls her in a legal sense, she claims he is still messing with her behind the scenes. 
Britney Spears is still fighting with her dad in court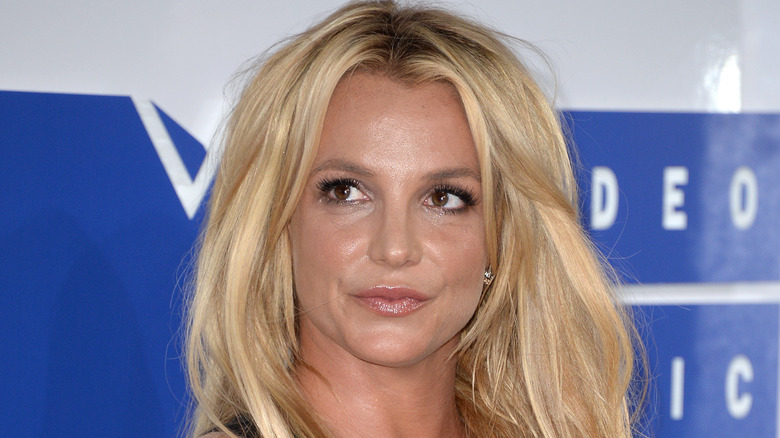 Anthony Harvey/Getty Images
After Britney Spears' conservatorship ended, Jamie Spears requested that she continue to cover his legal fees as they related to the handover of her estate and affairs, People reported. Britney objected and subsequently filed multiple complaints against Jamie, alleging misconduct throughout his time as her conservator. Jamie denied those accusations, and has requested records from the private investigator Britney hired to snoop into his conduct as conservator, according to Daily Mail. The outlet further reports that the singer's lawyer, Mathew Rosengart, is seeking to block Jamie's document request, calling it "extremely overbroad, unduly burdensome and oppressive."
According to the court documents, which were also obtained by Variety, Spears and her legal team essentially object to any and all of Jamie's post-conservatorship legal efforts, including Jamie's alleged "stonewalling" of Britney's efforts to investigate his alleged abusive behavior.
"It has been an honor to represent and seek to protect Britney Spears from further trauma and abuse," Rosengart says in the filing, adding, "In that regard, we respectfully submit that a decent father, a father who truly loved his daughter ... would place his daughter's interests above his own. ... Such a father would show grace and decency and cease and desist from bullying and harassing his daughter. Even if he disagreed with the evidence concerning the trauma and abuse she endured... this is what a 'loving,' 'protective' father would do."
As of this writing, Jamie has not responded to Britney's latest filing.