Jamie Spears Is Making His Legal Battle With Britney Even Messier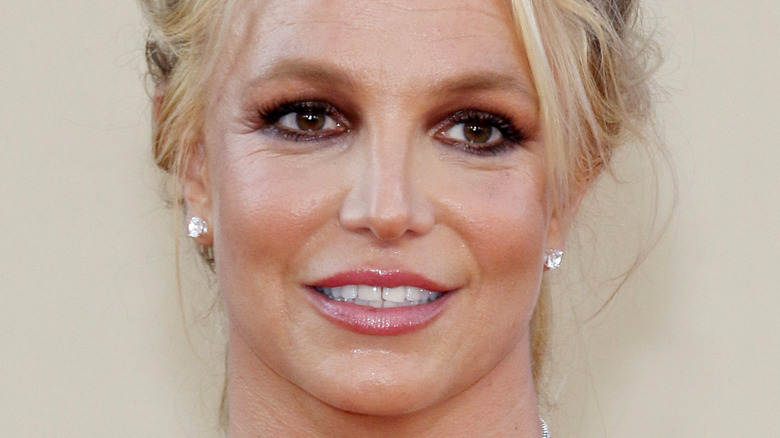 Tinseltown/Shutterstock
Britney Spears filed for a divorce from Kevin Federline in November 2006, and had it finalized in July 2007. The following months were tough for Britney, who at that time was 26 years old. According to The New York Times, she allegedly locked herself in a bathroom with her kids. The police had to be called, and she had to undergo mental health evaluations. It was then that her father Jamie Spears filed a conservatorship petition, which was approved by a Los Angeles court, per Reuters.
Years passed, and fans often expressed concerns about the court's decision of deeming the artist incapable of herself and her own finances. While Britney seemed to have been relatively silent on the matter, a New York Times report from June revealed that the star had been quietly opposing her father's role in her conservatorship, as she was "sick of being taken advantage of." The growing concerns around her conservatorship status amplified the #FreeBritney movement, with numerous voices asking for the termination of her dad's role in her finances. Britney's moment, eventually, came in November, when a California court ruled that the "conservatorship of the person and estate of Britney Jean Spears" was terminated, per USA Today.
Jamie's role from her daughter's conservatorship is over, but it appears that he wants more out of her. His latest request comes in the form of a court petition, which can make their legal battle even messier. 
Jamie Spears is still looking for some of his daughter's money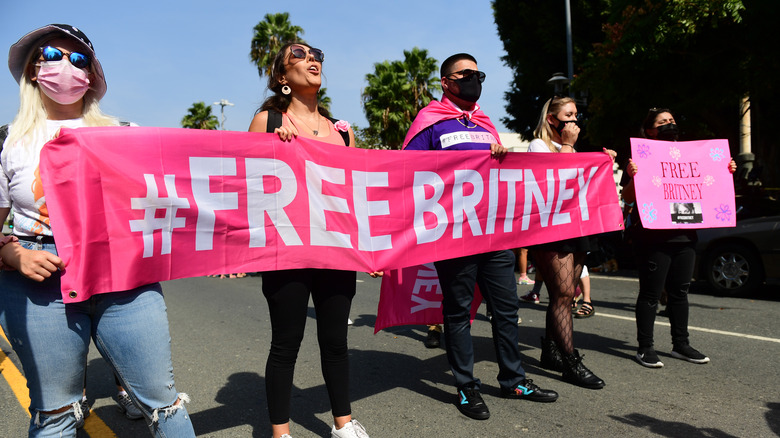 Chelsea Guglielmino/Getty Images
There was much for Britney Spears and her fans to celebrate after the court announced an end to her conservatorship status, but it seems like her father is not entirely done with her. In a recently filed petition, Jamie Spears sought the court's "confirmation, authorization and direction" for the estate of his daughter to pay the legal fee that's associated with the winding up of the conservatorship process, per Variety. 
Meanwhile, Britney's attorney, Mathew Rosengart, thinks the request is an "abomination" and was blunt in his response. "Mr. Spears reaped many millions of dollars from Britney as a conservator, while paying his lawyers millions more, all from Britney's work and hard-earned money," he said in a statement. "The conservatorship has been terminated and Mr. Spears was suspended ignominiously. Under the circumstances, his petition is not only legally meritless, it is an abomination. Britney poignantly testified about the pain her father caused her and this only adds to it. This is not what a father who loves his daughter does."
The 27-page petition obtained by the publication requested "prompt payment" of the attorneys' fees to ensure that the conservatorship "can be wound up quickly and efficiently to allow Britney to take control of her life as she and Jamie desire." The petition also added that "it would be contrary to public policy if Jamie's years of dedication to protect his daughter... could subject him to personal bankruptcy and ruin defending baseless claims."