Jamie Spears Is Accusing Britney Of Dragging Out Her Conservatorship
Tinseltown/Shutterstock
Britney Spears has spent a great deal of her life in the limelight. The 40-year-old rose to fame as a child actor, and for months now, details of her personal life have made headlines  — specifically, details related to her conservatorship. According to BBC News, Spears began "behaving erratically" in 2007 after divorcing Kevin Federline. When her mental well-being was called into question after being admitted to a psychiatric hospital temporarily, Spears was placed under the conservatorship of her father, Jamie Spears. According to filings obtained by BBC, Jamie insisted the conservatorship was "necessary to protect Britney in every sense of the word." Britney's fans and much of the public, however, have voiced their opposition to the conservatorship for months now, with #FreeBritney rallies taking place all over the country, per Rolling Stone. 
As pointed out by the BBC, the conservatorship had put Jamie in charge of many aspects of Britney's life, including visitation with her teenage son and her ability to remarry. These days, Britney and her father have been attempting to finalize the details of the end of the conservatorship, but Jamie isn't happy with the way Britney's team is handling the situation. 
Britney Spears' legal team called her father 'disgraced'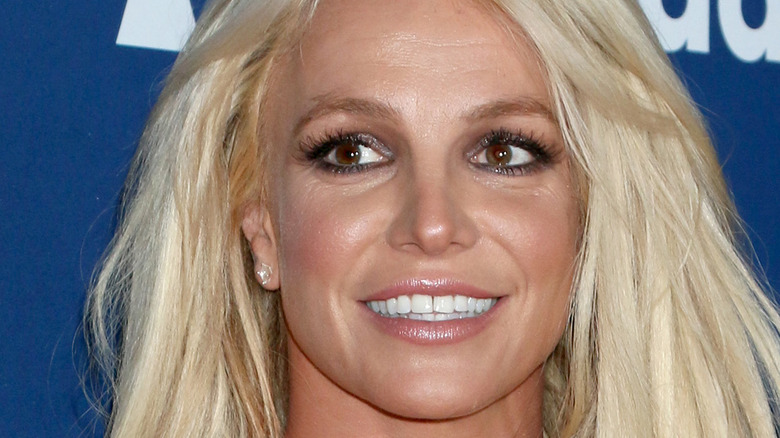 Kathy Hutchins/Shutterstock
On November 22, The Blast reported that Britney Spears' legal team called her father, Jamie Spears, "disgraced suspended former conservator" who hopes to "improperly seek to bolster his reputation at his daughter's expense" in conservatorship documents. Now, Jamie is saying that his daughter's "temporary conservators" are trying to drag him through the mud, according to TMZ. He holds that his daughter's team is elongating the media frenzy and making "statements with no other purpose than to attack" him.
Jamie reportedly filed new documents in Los Angeles the week of December 6, in which he writes that he wants a "simple order" to end the conservatorship. Jamie holds that the process has been anything but simple, though, and claims that Britney's team is overly concerned with portraying him in a negative light. TMZ reported Jamie as saying he's been accommodating with Britney's team and has already handed over 58 boxes of documents related to his daughter's conservatorship. The next court hearing, which will include John Zabel, who handles Britney's finances, is scheduled for December 8.