Here's How Much Kevin Federline Got From Britney Spears In Their Divorce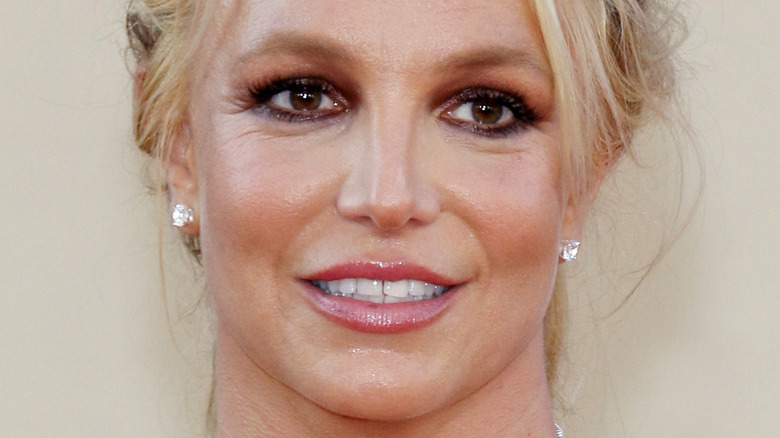 Shutterstock
The love story of Britney Spears and Kevin Federline will go down in Hollywood history. The young starlet met her future husband out and about in Los Angeles in 2004 and quickly fell in love. Federline was originally a former backup dancer of Spears' ex, Justin Timberlake, and joined the "Glory" singer on her own tour soon after meeting.
"I met her at a club in Hollywood, Joseph's. Our eyes met and that was it," Federline told People in 2008. "We just hit it off right away. I was madly in love with her." Just a few months after meeting the celebrity couple wed in a small ceremony in September 2004, although they weren't legally married until October. "I just thought it would be too much if we had done it when we were supposed to," said Spears at the time, referencing the reported big day the couple had planned (via E! Online). "I wanted to sneak and do it our little way."
The pop singer and dancer couple seemed like a match made in heaven at first — yet just two months after giving birth to their second son in 2006, Spears wanted a divorce. The couple became legally divorced in the summer of 2007. With the pop icon as the bread-winner of the family, the separation meant Federline would receive child support. So how much did the backup dancer agree to be paid?
Kevin Federline asked Britney Spears for more money in child support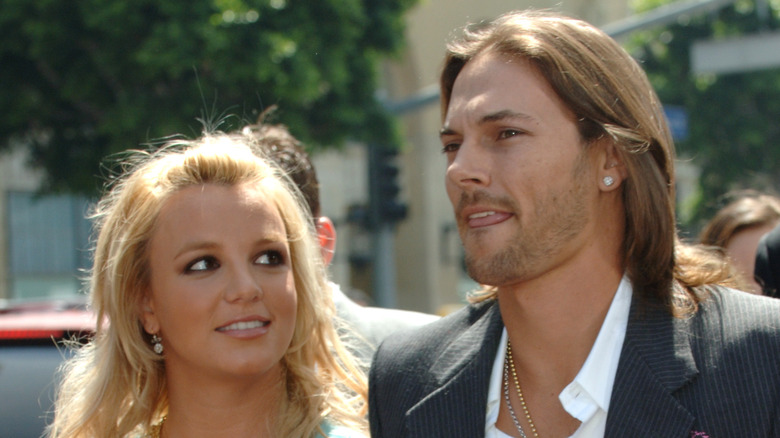 Shutterstock
With Britney Spears' massive fame and fortune, fans would expect the star to pay out a few million to her ex-husband Kevin Federline after their divorce in 2007, but lucky for the pop singer, the couple already had a prenuptial agreement figured out.
"Instead of following my heart and doing something that made me really happy, I just did it for the idea of everything," admitted Spears about her marriage to Federline in "Britney: For the Record," an MTV doc on the singer in 2008 (via E! Online). Once paperwork was finalized, Spears reportedly had to cash out $1 million to her ex, and received joint custody of her two sons, although Reuters reports that figure was "inaccurate." According to E!, Federline later revealed he was receiving $20,000 a month from Spears in child support.
Ten years later, in 2018, the Hollywood exes found themselves back in court as Federline requested more money in child support "given the kids [were] older and the financial circumstances of the parties are significantly different than when the child support was originally resolved," per E!. The court process cost Spears $110,000 in legal fees to cover her ex-husband, and ended with a new agreement in which Federline received 70% custody of their children, according to Insider. Although no amounts were confirmed, Federline was requesting $60,000 a month, and with the new custody agreement we imagine he got at least some portion of that.